TCP Department Forms Expert Committee to Scrutinize Cases under TCP Act Section 17(2): Vishwajit Rane
Goa Government Notifies Committee to Ensure Transparency and Justice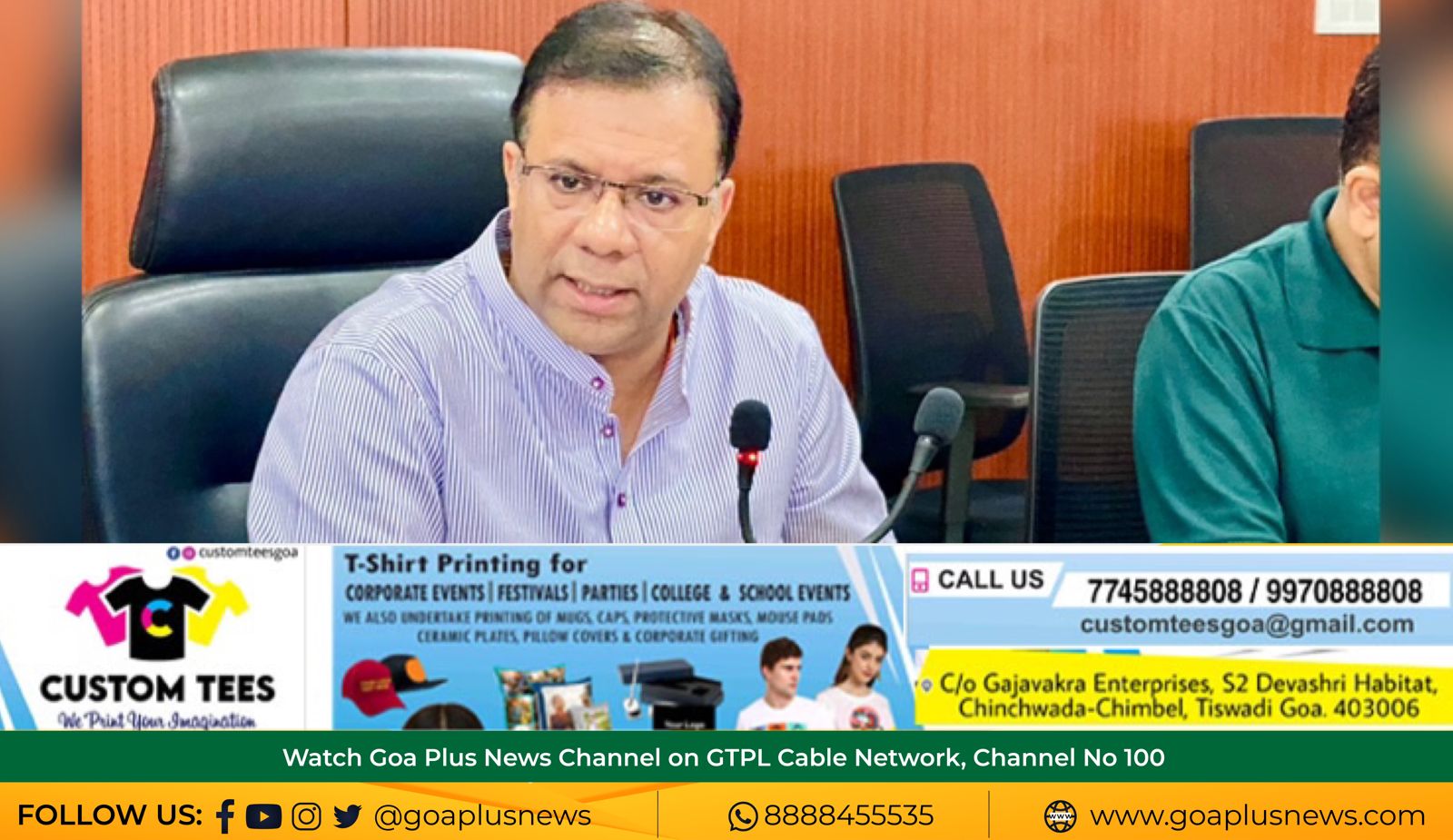 Panaji: Vishwajit Rane, the Minister of Town and Country Planning (TCP) in Goa, has announced a significant decision by the TCP department to establish an expert committee. This committee, duly notified by the Government of Goa, will thoroughly scrutinize all cases falling under Section 17(2) of the TCP Act. It comprises esteemed members from various fields, including the Chairman of the Environment Appraisal Committee, scientists from the Centre for Environment Education, architects, engineers, legal experts, the President of GCCI, and officials from the Government of Goa. The formation of this committee aims to ensure transparency in the TCP Department's operations.
Addressing Discrepancies in RP-21 and Restoring Land Rights
Rane expressed concerns over several discrepancies in the Regional Plan 2021 (RP-21), which have caused hardships for the people of Goa. These discrepancies involve the conversion of large properties and settlement lands, including those owned by economically disadvantaged individuals, into natural cover, orchards, and non-development slopes under the pretext of rationalization. As a result, landowners have been deprived of their right to develop their land for productive use.
Rectifying Unauthorized Land Reversals and Illegalities
Of particular concern is the unauthorized reversal of approximately 6 crore sq. mtrs of land, a measure lacking any legal justification. To address this issue and provide justice to the affected Goan citizens, the expert committee has been tasked with conducting a comprehensive investigation into the arbitrary decisions made by the previous committee under the guise of rationalization. The committee will rectify all illegalities committed, ensuring that the reversals are corrected on a case-by-case basis.
Ensuring Transparency and Accountability
To maintain transparency in the decision-making process, an inquiry committee will be established alongside the expert committee. This measure aims to uphold the integrity of the investigations. The names of committee members and minutes of the meetings will be made publicly available. Additionally, a detailed report on the findings will be presented to the legislative assembly. Any officers found involved in wrongful actions will face appropriate punishment, including the possibility of suspension before the next assembly session.
Government's Commitment to People's Welfare and Sustainable Development
The Government of Goa remains steadfast in its commitment to making decisions that benefit the people while ensuring sustainability and conservation. This initiative aims to give a voice to those who have long suffered without any recognition or guidance. The government stands united with the people and promises to rectify the injustices they have endured, regardless of differing opinions.
Composition of the Expert Committee
The expert committee responsible for scrutinizing cases under Section 17(2) of the TCP Act comprises the following members:
Shri Rajesh J. Naik (Chairman), Chief Town Planner (Planning)
Shri Ralph D'Souza, President, GCCI
Shri Gautam Dessai, Chairman, Goa State Environment Expert Appraisal Committee (Constituted by Ministry of Environment, Forest & Climate Change)
Shri Sujeet Kumar Dongre, Scientist, Centre for Environment Education and Member of Goa State Environment Expert Appraisal Committee
Arch. Rajeev Sukhthankar (Member)
Arch. Gayle Veronica Araujo (Member)
Eng. Paresh Gaitonde, Chartered Engineer and Approved Valuer (Member)
Adv. Nilesh Amonkar (Member)
Shri Vinod Kumar (Member Secretary)
The government expresses confidence in the expert committee's ability, as well as the inquiry committee, to fulfill their responsibilities diligently and restore justice to the people of Goa. The report containing their findings