Six Months is new Permanent of BJP Govt. – Yuri Alemao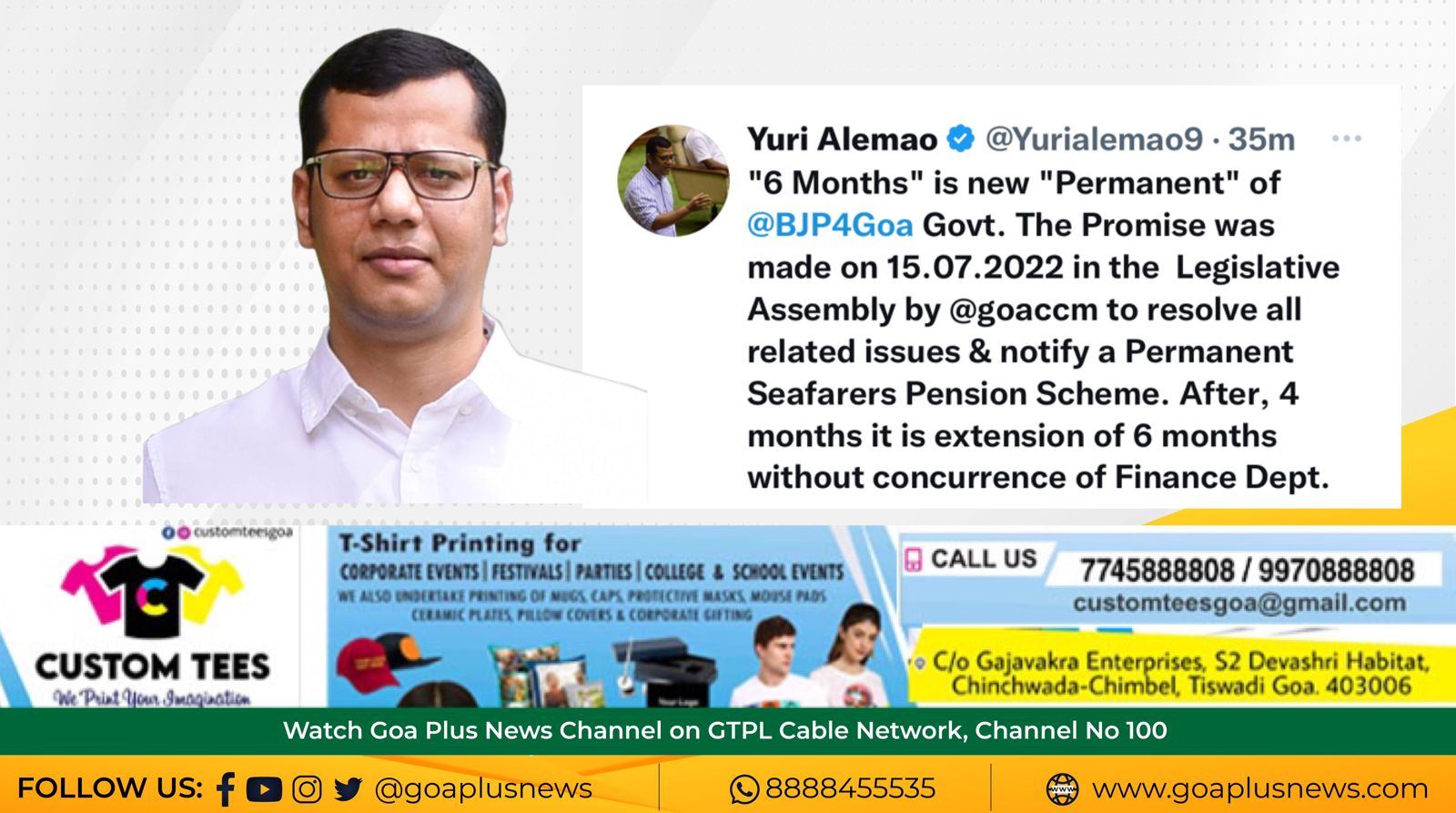 Panaji – Six Months is new Permanent of the BJP Government. The Promise was made on 15th July 2022 in the Goa Legislative Assembly by Chief Minister Dr. Pramod Sawant to resolve all related issues & notify a Permanent Seafarers Pension Scheme. After, four months it is extension of six months without concurrence of Finance Department, stated Leader of Opposition Yuri Alemao.
He was reacting to the Note moved by Home Department to Directorate of NRI Affairs stating that the Goa Welfare Pension Scheme for Seafarers-2021 will be extended for six months.
We were assured by the Chief Minister himself in the Goa Legislative Assembly that the said Scheme will be notified as Permanent Scheme. How can it be extended for just six months? questioned Yuri Alemao.
It is also clear that the concurrence of the Finance Department is still not obtained by the Government. It is unlikely for the Seafarers to get money before the Christmas, claimed Yuri Alemao.
Almost four months have passed since the Chief Minister promised in the Goa Legislative Assembly to permanently notify the Scheme. Nothing was done till yesterday. Government moved into action only after I raised the issue on 22nd July and urged Chief Minister to Notify the Scheme immediately, stated Yuri Alemao.
The slow action of the BJP Government exposes the apathy of the government towards hardworking Seafarers. It is loud and clear that the government has no gratitude towards the contributions made to development of Goa by Seafarers by earning foreign exchange, stated Yuri Alemao.
I once again demand that Chief Minister Dr. Pramod Sawant must put his administration in Top Gear and ensure that the Scheme is made permanent and notified before Christmas and all pending dues cleared immediately, Yuri Alemao demanded.