Shoot Out at Police Indicates Crimes in Goa Have Reached a new High- Yuri Alemao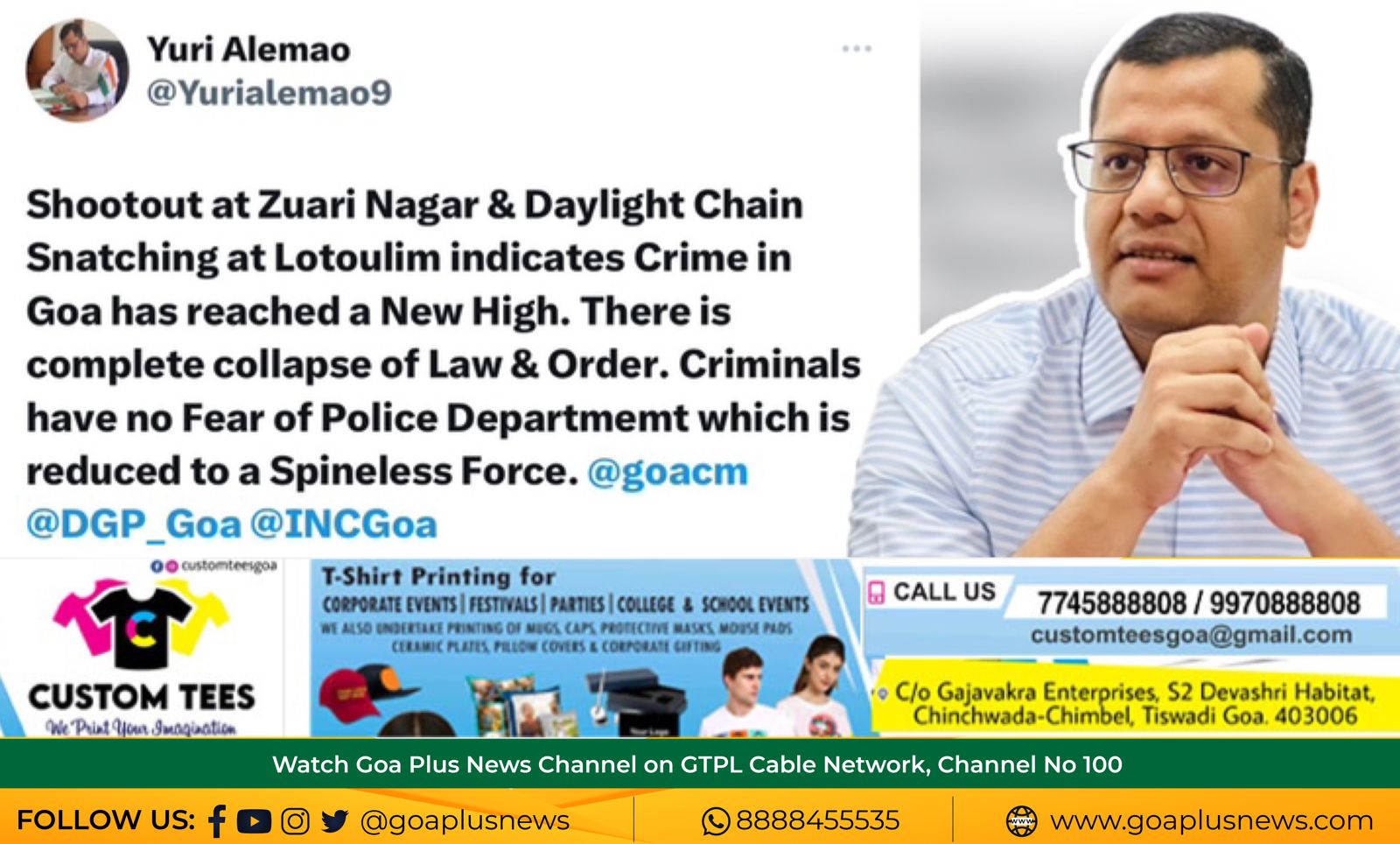 Margao – Goa is converted into a Criminal Destination with the BJP Government under Chief Minister Dr. Pramod Sawant promoting Crime Mafia in Goa. Shoot Out at Police near MES College in Vasco indicates that the Crimes in Goa have reached a New High, stated Leader of Opposition Yuri Alemao.
Reacting to the Armed Robbery at a Bunglow in Zuarinagar area and attempt of Snatching Gold from an elderly lady at Lotoulim, Leader of Opposition Yuri Alemao has demanded that the Government must step up action to provide Safety and Security to the Citizens.
There is complete collapse of Law and Order in the State of Goa. The incidents of Firing of Bullets shot at the Police by the Robbers and the Daylight attempt of Gold Snatching from an Elderly Lady clearly give a signal that the Police Department is reduced to a Spineless Force. There is no fear of Law Enforcing Authorities among the Criminals, claimed Yuri Alemao.
Time has come for the Government to hold the Police Officials responsible and accountable with respect to their jurisdiction of duty. Police Department needs to be given advanced Gadgets, Equipment's and Vehicles in view of the changing mode of operations of the Criminals in Goa, said Yuri Alemao.
BJP Government is obsessed with Events and Mission Total Commission. They have no time to look at the concerns of the people. It is high time that the people of Goa realise and teach this most insensitive, irresponsible and corrupt BJP a lesson, stated Yuri Alemao.