Don't seat in AC, have 'walk through' substandard Smart City work: Congress tells Union Minister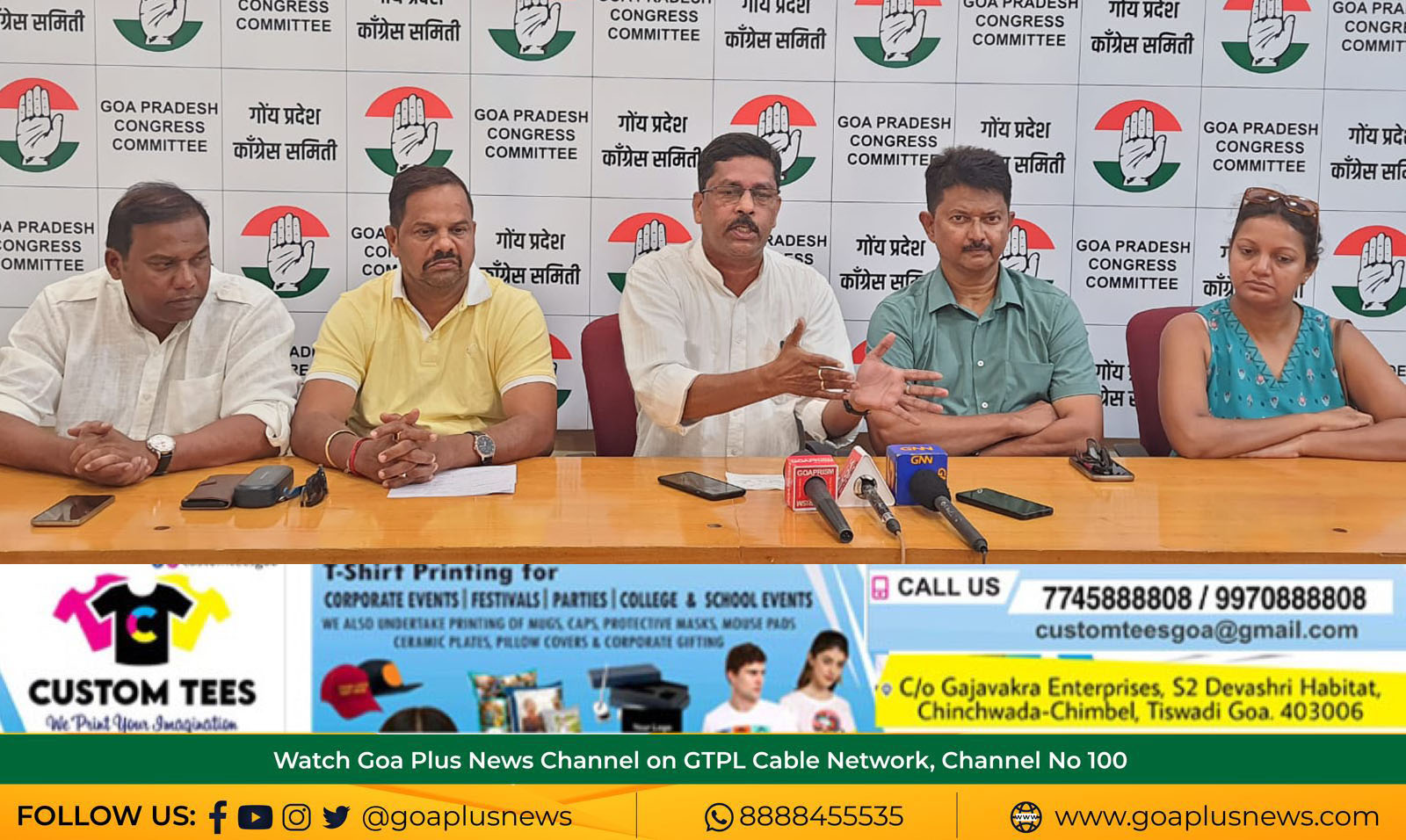 Panaji, May 22: Stating that exposure by them has forced Union Minister Hardeep Singh Puri to come in the capital city to take review of 'Smart City' project, Congress on Monday advised BJP leader to have 'Padyatra' in Panaji to know the substandard work done and corruption involved in the project.
Addressing a press conference, Media Cell Development Chairman Amarnath Panjikar said that they are happy that their movement against corruption in Smart City work forced the central government to send their minister to check it.
General Secretary Vijya Bhike, Elvis Gomes, North Goa District President Virendra Shirodkar and Panaji Women Block President Lavinia Dcosta were present.
"We have come to know that Union Minister for Urban Affairs Hardeep Singh Puri has come to take a review of Smart City projects, as we have exposed the scams and mismanagement of this work. I hope that he will not only sit in air-conditioned rooms and take meetings, instead will come out and have 'Padyatra' in Panaji city to take real review," Panjikar said.
"We are happy that he has come to take a review and will do something to lessen the sufferings of people. I hope he will have 'Padyatra' along with Chief Minister Pramod Sawant, other ministers and officers concerned to know the problems faced due to smart city works, only then he will come to know about corruption and sub-standard work done while carrying out works of the Smart City," Panjikar said.
He said that the Panaji Smart City project has become Mission Total Commission, which is exposed by the Congress party. "We have exposed the corruption involved in these works and further too we will expose it," he said.
Elvis Gomes said that there is no planning of smart city works and hence when monsoon will start people will suffer.
"One should make development by using taxpayers money. But here nothing of such is seen. Contractors are not aware of what they have to do, while carrying out these works. The Union Minister should visit homes and ask them how they are suffering due to sewerage work," he said.
He said that for the last six months work on the drain has been going on, but it is not coming to end. "Basically they don't know the proper planning. Investigation should be done on this entire work," he demanded.
Vijay Bhike also urged the Union Minister to visit Panaji city and check ongoing work of Smart City. "If he doesn't visit then it will be evident that 'bag of total commission' got exchanged," he said.
Lavinia Dcosta said that work on smart city is going in the wrong direction. "Sewage water is seen at many places and it has been filled by mud. I am afraid that another epidemic may spread. It's a pathetic situation," she said.