RSS REMOTE CONTROLLING AND RULING GOA By Aires Rodrigues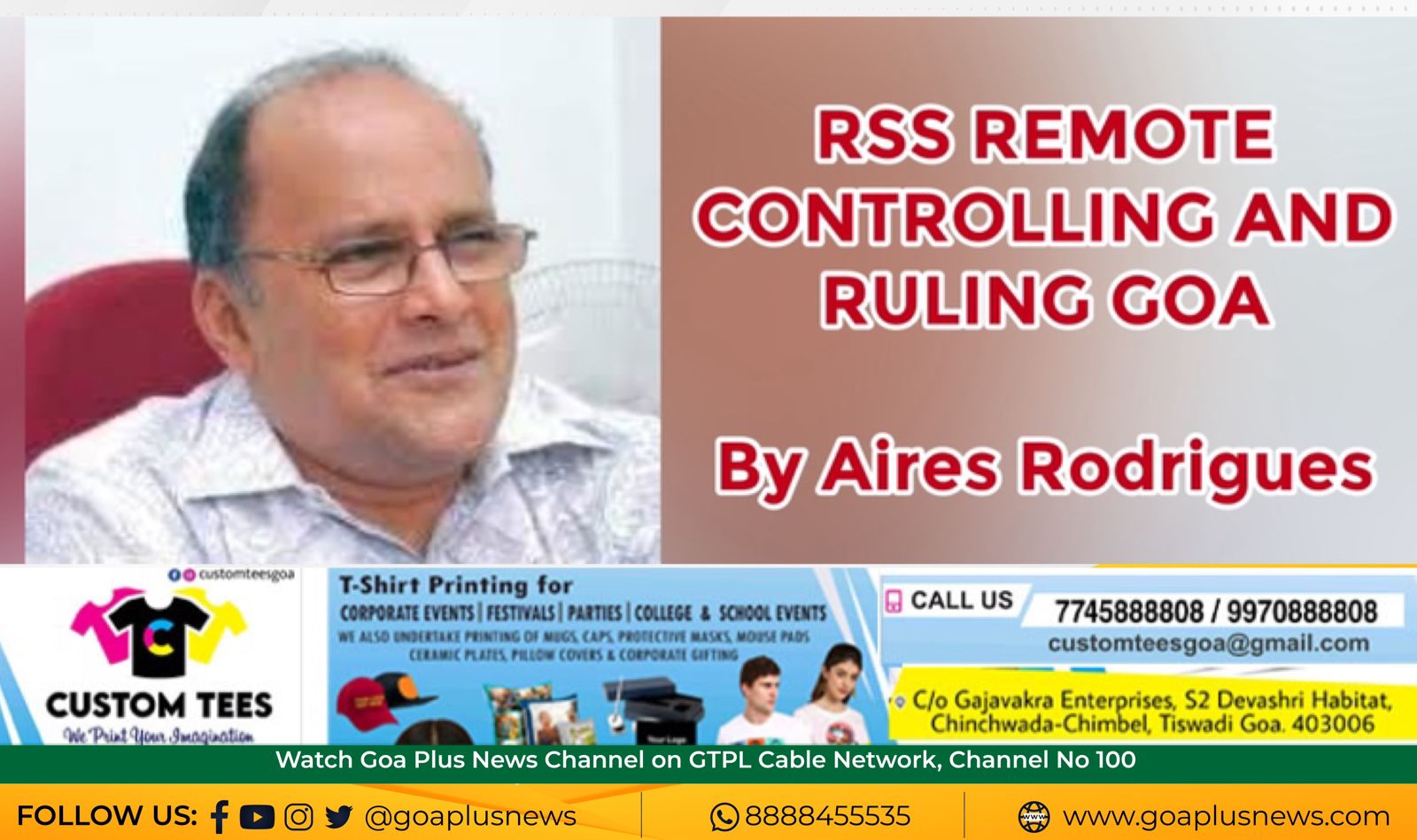 Goa is run by a proxy government with major decision making and slogan crafting like Atmanirbhar and Swayampurna entrusted to dozens of advisors from RSS its stranglehold organizations in education, culture, science, technology, cooperative sector etc and the divisive mission is now total. Three RSS appointed persons minutely screen all the nominations and appointments to all statutory govt committees and corporations.
All major departments are now packed with officers owing loyalty to the RSS. Publicly funded Shiksha Bharti, an RSS offshoot, is controlling school education in Goa. Bal Shikshan Parishad another RSS offshoot is controlling child, nursery pre primary education from KG to primary. A BJP leader is appointed as Chairman of Goa Education Development Corporation. The Statutory Goa Public Service Commission also has as a member an RSS activist. Sahakar Bharati an RSS organization, controls Goa's cooperative sector. Kisan bharti runs entire agriculture sector although they claim autonomy. Vidynan bharti has completely monopolized the Hindutva supporting agenda and receives huge funds from Goa government. It's packed with RSS leaning and loyal local College and Goa University academicians, college science teachers and Hindutva supporting scientists from NIO, IIT, NIT, BITS Pilani and Goa University taking all the decisions on Science and Technology in Goa leaving no room for the concerned Minister.
In the office of every cabinet minister RSS has been successful in placing an officer as watchdog. A RSS member and office bearer of the radical RSS offshoot Konkan Itihas Parishad which aims at rewriting history from Hindutva perspective of RSS is virtually running the Directorate of Archives, Archaeology and Museum bypassing the Minister. He is employed in that department and was earlier put as an RSS watchdog in the office of then Deputy CM Babu Kavlekar. The RSS is now running Goa to ruins.