Royal Enfield Launches the New Super Meteor 650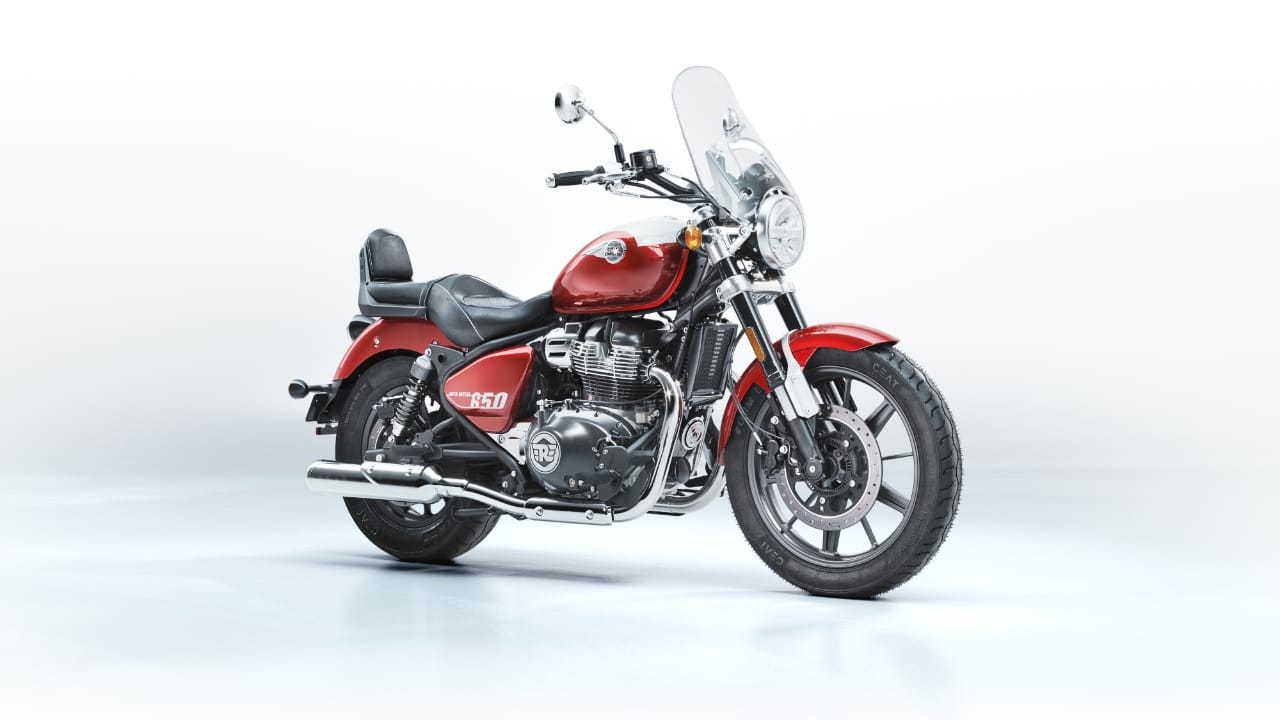 January 16, 2023: Injecting a new level of character, style and accessibility into the cruiser category, Royal Enfield showcased the gorgeous new Super Meteor 650 at EICMA in November 2022, and then displayed the motorcycle in all its colourways at the brand's annual motorcycling festival – Rider Mania.
Today, Royal Enfield launched the new Super Meteor 650 across India and Europe, as the brand announced retail availability and price of the motorcycle. Built as two distinct variants – Super Meteor 650 and the Super Meteor 650 Tourer – and in seven distinct colourways, the new Super Meteor 650 will be available starting at INR 3,48,900/- (ex-showroom, India), at GBP 6,799 (OTR, the UK), and at €7,890 (MSRP, France). Display and bookings in India begin today, and deliveries will commence February onwards. Bookings across Europe begin today as well, with retails starting by mid of March 2023.
The Super Meteor 650 continues Royal Enfield's heritage of building superlative cruisers. It is centered around the acclaimed 648cc twin platform that, since 2018, has enjoyed worldwide recognition within the multi-award-winning motorcycles, Interceptor INT 650 and Continental GT 650. It has been rigorously tested on proving tracks, Belgian PAVE, and the highways, byways, towns and city centres of India, the UK and Spain, clocking up over one million kilometres in the process to ensure the most reliable and enjoyable ride.
Commenting on the new Super Meteor 650 Siddhartha Lal, Managing Director of Eicher Motors Ltd. said, "The Super Meteor 650 is an evolution of all our focus and efforts in the middleweight segment over the years, and is a thoroughbred, retro cruiser in every sense. Its design language, geometry, form-factor and the gorgeous 650cc twin engine make it the most stunning, accessible and capable cruiser in the category. We've enhanced the refinement levels of this motorcycle, and you can feel it in its smooth throttle response across the range. The motorcycle has confidence inspiring stability, takes corners well and feels planted at highway speeds. It is a perfect mid-segment motorcycle that may actually interest even people who are not interested in cruisers. We believe the Super Meteor will expand the market for cruisers around the world and take the Royal Enfield twin platform a notch higher"
Speaking on the occasion of the launch of the Super Meteor 650, Royal Enfield CEO, B Govindarajan, said, "We have focused not just on building great motorcycles, but reimagining propositions that transcend traditional motorcycling segments. The Royal Enfield Meteor 350 that replaced the Thunderbird in our portfolio did just that, as it made cruising easy for riders across the globe, and became one of our highest selling motorcycles in Europe and other parts of the world. The Super Meteor 650 breathes new life into the cruising segment, and creates its own identity as an authentic, accessible, mid-segment cruiser"