RG Supremo Manoj Parab slams Fatorda MLA Vijai Sardesai for converting forest land to benefit the real estate lobby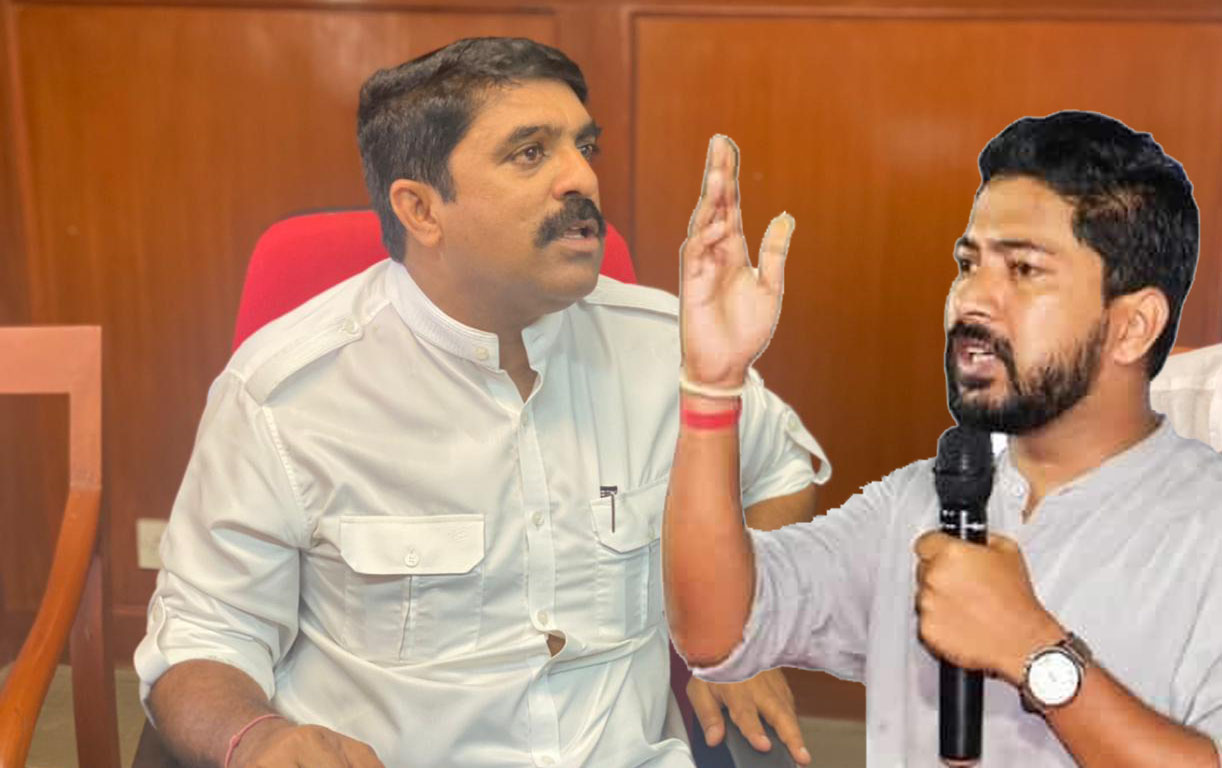 PANAJI: The Revolutionary Goans Supremo, Manoj Parab has slammed the Goa Forward Party Leader, Vijai Sardesai for converting forest land to residential and commercial areas to benefit the real estate lobby. Not forgetting that Vijai, also is a real estate developer and the formalin king of Goa. But, having said that, the Goa Forward has almost finished democracy in Goa. The least we can do now is come together to save Goa by joining the revolution and supporting RG in large numbers.
"Everyone knows that the Fatorda MLA is famous for formalin and fottingpon. In the name of Goenkarponn, our beautiful state has been put on sale by these MLA's who have turned into land mafias and trying to destroy our Goa. It is fully our fault that we choose land dealers as our elected representatives," said Manoj at a meeting held behind Holy Spirit Church at Fatorda.
The people of Goa will not forgive and forget Vijay and Maulana Ibrahim for the formalin fiasco. Maulana Ibrahim in partnership with Usha Sardesai, wife of Town and Country Planning Minister Vijai Sardesai has purchased a common land at Seraulim in surveys no 42, 43, 63, admeasuring 20,375 square meters under Heritage Builders.
"Vijai talks about the illegal vote bank but what has he done to cancel these votes in Fatorda constituency. Vijai and Damu Naik (BJP) are collectively responsible for protecting this illegal vote bank. The people of Fatorda should not get fooled by these two and vote wisely in the upcoming assembly elections, "signed off Manoj.