RG Chief Urges Delhi CM Kejriwal to Stop Fooling people of Goa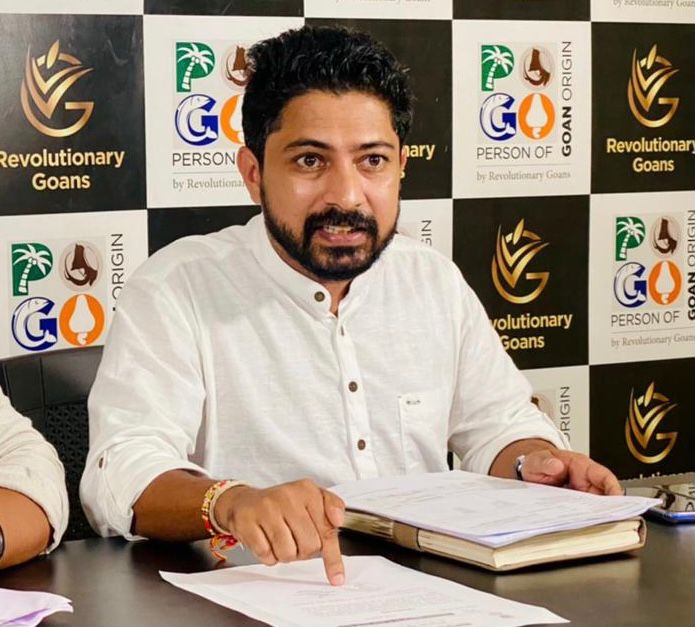 PANAJI: Launching a direct attack on Aam Aadmi Party (AAP) Chief and Delhi Chief Minister, Arvind Kejriwal, Revolutionary Goans Chief, Manoj Parab raises the loopholes in the 'seven guarantees for Goa's youth' announced on Tuesday.
He said Kejriwal is the repository of all the knowledge in the world. "He can tell what the people of Goa need by sitting in Delhi. A manifesto is being prepared for the people of Goa by a Delhiite which is incredible. The people want a government which will be successful in bringing about positive changes in people's life through its pro-poor schemes," said Manoj.
"I would like to ask Kejriwal to please explain the transparent system adopted in Delhi by AAP for allotment of government jobs. You are guaranteeing a job for one youth in every house in Goa but what about the other unemployed in the house," he added.
One can recall that in June 2021, it was published in the newspaper that the unemployment rate in Delhi climbs to 45.6%. After being in power for two terms, if AAP could not bring down the unemployment ratio in Delhi how will they be successful in doing so in Goa.
Revolutionary Goans also demand that AAP define who is a Goan according to them so it can come to light for whom all these guarantees being made.
"You have also promised Rs 3,000 per month to other unemployed youth till they find employment, if AAP forms a government in Goa in 2022. Is that sufficient for a family of five and won't there be fights within the family if a single person gets it. Please throw some more light on the law to reserve 80% of jobs in the private sector for Goans and at the same time some clarity on the skills university that will be established," demands Manoj.
"He has also announced that Rs 5,000 per month will be provided to those employed in mining and tourism sectors till these industries resume. He has not mentioned what is the income capping set by him for those availing this benefit. The maximum business in Goa is dependent on tourism so please define which businesses will fall under the Tourism sector according to you to avail of this monetary benefit," he added.
The RG Chief also went on to question the Delhi CM on how much budgetary provision or allocation would be made for the same. Everyone knows that the government's financial situation is unstable and we are already at a loss. There is a need to reveal how many Goans will benefit from these schemes announced and how much would be spent.
One can recall that the Former Industries Minister and two-term Shiroda MLA, Mahadev Naik joined AAP last month. Once upon a time he was tagged as corrupt and AAP had even fielded a candidate against him in 2017.
"I would like to ask Kejriwal how you have purified him now that he has joined AAP. If Kejriwal does not want to reply to any of my questions then he should ask one of his leaders from either Goa or Delhi to come forward and clear our doubts," he signed off.