Revolutionary Goans Party Unveils Labour Policy & Employment Vision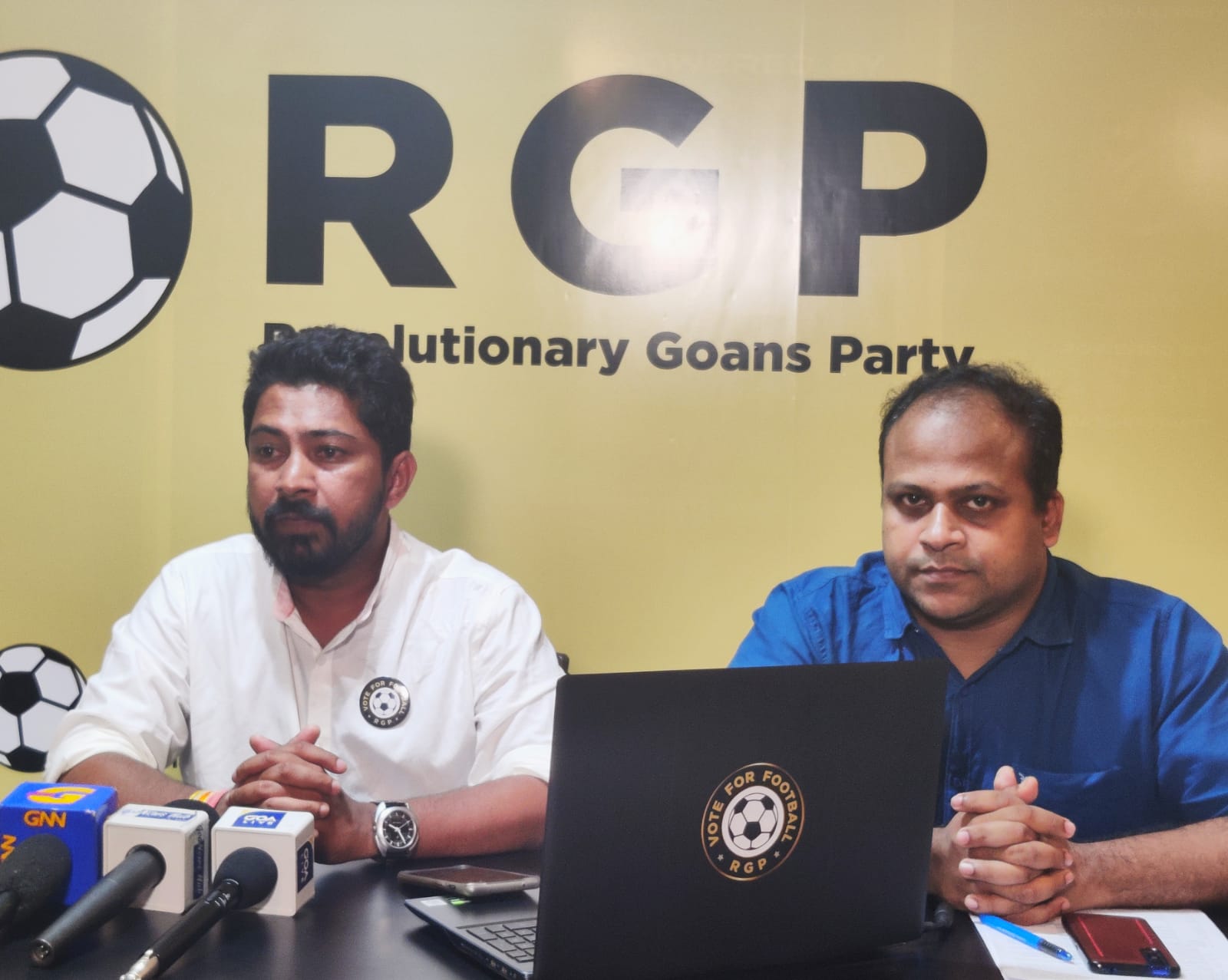 PANAJI: As part of their plan to address the issues of employment, Revolutionary Goans Party (RGP) on Friday unveiled its Labour Policy and Employment Vision.
RGP Supremo Manoj Parab said that the biggest problem in Goa today is of contract labour, especially those contract employees working in government departments.
"Many are working on contract basis, and many have retired as well without being regularised. At the time of elections, the government gives assurances, hires people on contract basis in various departments, and gives false promises to regularise them.
They are being exploited. Hence, RGP has unveiled a Labour Policy to address this issue," he said.
Parab said that if RGP forms the government, it will regularise all contract staff i.e Persons of Goan Origin (POGO) who have completed service of 5 years and above.
A new policy will be framed for recruitment of contract labour. "The government hires people on contract and denies them benefits. Hence, the Minimum Wages Act will be amended. The minimum wage has to be increased, and we will do this, " he said.
Parab also pointed out that migrant contract labourers who work in Goa are not registered, and their numbers are unknown.
"Such workers will be registered and a unique identity card with a unique number and code will be provided to them. These cards will have their name, address, work of place, criminal record, native place. etc, and these details will be available online. We will also make it mandatory for migrant workers to produce police clearance certificate from their native state for such registration. It is often seen that when crimes occur in Goa, it is the state's image, which is a tourist destination, that gets tarnished due to such incidents," Parab said.
Another important aspect of the policy will be revamping the employment exchange and making it user-friendly. "People will be able to view online the jobs available in various companies in the state. Employers will also get a separate login panel to post their vacancies on the portal," he said.
As many people travel from the villages to the cities for work, accommodation facilities will be created at the taluka level.
Roadside labour markets will be discontinued and these will be regularised, while the unorganised labour class will be registered. An online portal to book daily or long term labour will be created, he added.

As part of their Employment Vision, RGP will undertake human resource mapping of all POGO families, and a database of all employed and unemployed people in Goan families will be created.
"A mobile app will be created for the employment exchange to bridge the gap between employer and job seeker. A database of all the existing employees in industries, factories and other commercial establishments in Goa will be created. Those who are skilled, unskilled, salaries, number of Goans, outsiders, employed, etc, will be recorded. POGO youth will be trained to work in existing companies, and we will make it compulsory to provide job-oriented skill training for the youth so that they can be hired. Livelihood programmes and training will be given to Pogo youth as well," he said.
New companies and industries will be invited based on availability of human resource, Parab said. "The government invites companies to set up in Goa without looking whether our state has the people who can work in these companies and hence outsiders are given preference. Compulsory training will be given to POGO youth by new companies before starting the unit in the state. POGO will also be registered and trained as service providers like AC technicians, gardening, plumbing, etc, for industries and companies," he said.
RGP will push for replacement of migrant staff by Goan workers in a phase-wise manner, and companies that are not employing Goans and blacklisting them will be penalised, he said.
"There are many companies that are harassing our Goan staff, be it denying leaves, making them work overtime, harassment of women employees, etc. They don't get the support to address their issues. A helpline number will be created for such cases. Strict action will be taken against companies and employers who forcibly make staff work extra hours without pay, or are harassed and retrenched without reason. A special cell for women employees to look after their grievances will also be created, " Parab pointed out.
Other aspects of the Employment Vision include a 24/7 helpline for private job employers and employees to register complaints of harassment, exploitation by employer, etc, providing accommodation and apartments in and around industrial estates and cities for POGO employees and deploying special night buses for employees working in night shifts in industrial estates and other commercial areas.