Proved Liar Smriti Irani Must Apologise: Girish Chodankar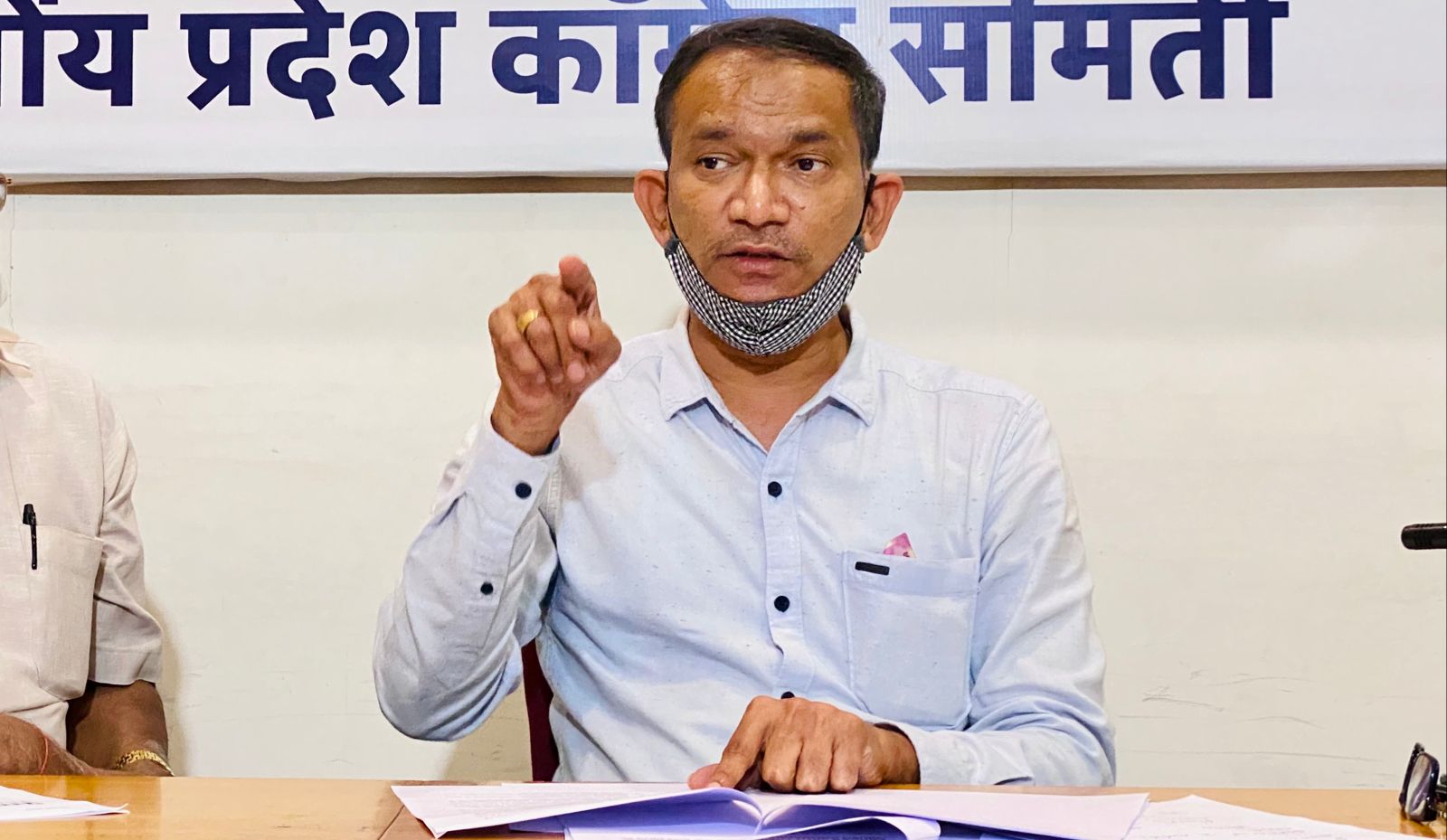 Panaji: Subsequent to the information coming out under Right to Information Act that the Food and Drug Administration licence issued to Silly Souls Cafe and Bar at Assgao Goa is in the name of Eightall Food & Beverages LLP, the very company in which husband & family of Union Minister Smt Smriti Irani own a stake, i demand that Union Minister who is a proved liar must apologise to the people for misguiding & misleading them by hiding facts demanded former AICC Secretary Girish Chodankar.
Now FDA,RTI & earlier RTI,GST,ROC documents have confirmed that #SillySouls @smritiirani is a pathological liar. Now its crystal clear that Silly Souls Cafe & Bar, Assgao Goa is run by her family. Strongly demand with #SmritiIrani apologise to Jairam Ramesh, Pawan Khera and Netta D'Souza," Chodankar tweeted.
It may be recalled that Chodankar by using various documents had exposed Smt. Irani's lies and had called her a Pathological liar.
"RTI documents have now proved that she is a pathological liar. FDA has given facts and RTI has brought this truth to the fore, which is now available in public domain." Chodankar said.
Chodankar also demanded that Smriti Irani must apologise to Congress Leaders Jairam Ramesh, Pawan Khera and Netta D'Souza against whom she had moved to court. Chodankar said since it is crystal clear now that her family runs the restaurant which sells Pork, Beef & also a Bar, She must apologise to Congress leaders.
"When someone takes garb of innocence by having involvement in illegalities, they can't run away from RTI revelation," he said.
Chodankar also demanded with Prime Minister Narendra Modi to sack her for telling lies to the nation. "A liar should not continue as Union Minister and I am sure Prime Minister who speaks about Niti, Niyat and Neta, will definitely sack her." Chodankar said.