Pragati Pednekar, Ex ZP Candidate and social worker from Saligao Reis Magos joins AAP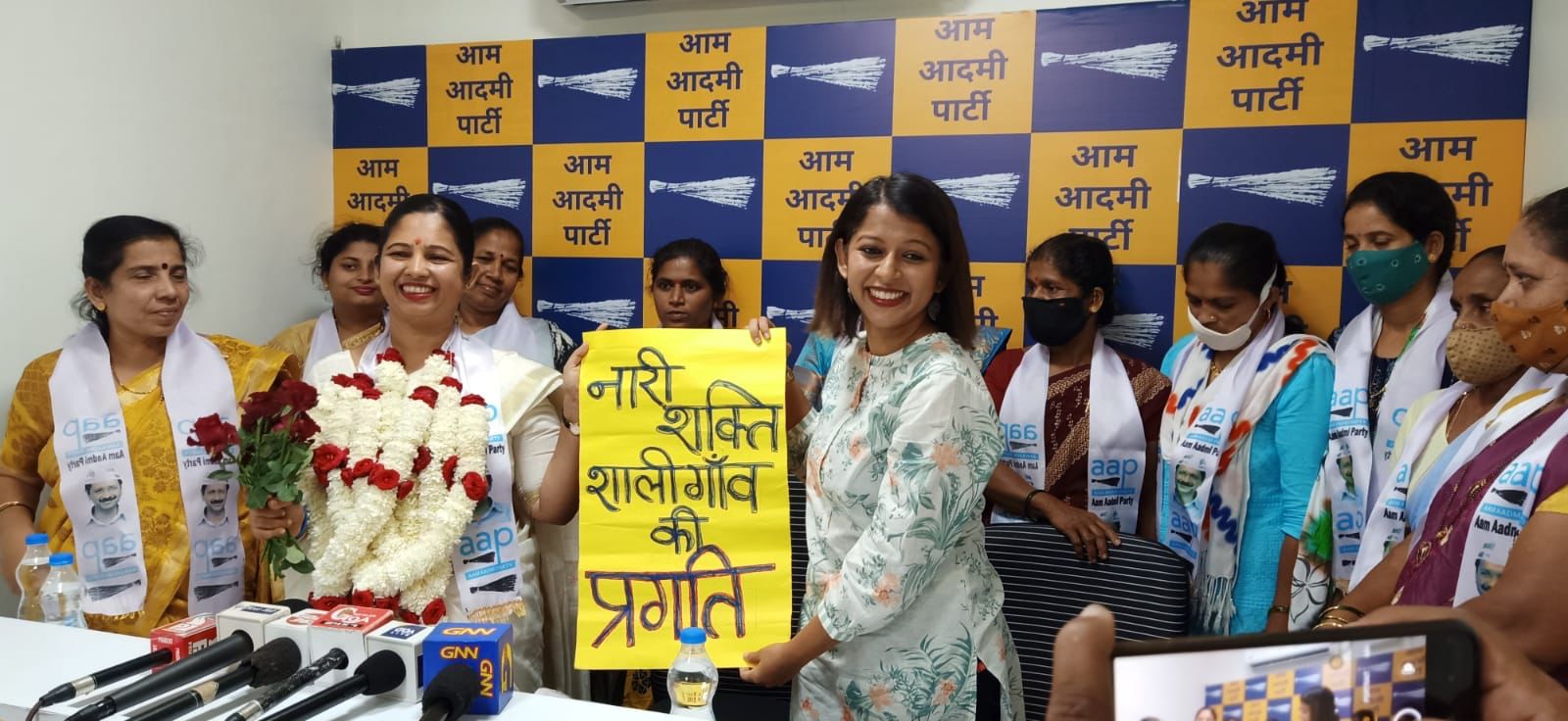 Panaji: Pragati Pednekar, a social worker from Reis Magos, joined the Aam Aadmi Party on Wednesday, in the presence of AAP Taliegao Assembly in charge of Cecille Rodrigues and AAP Calangute leader Sudesh Mayekar.
While addressing the press Pednekar said, "I was impressed with Arvind Kejriwal's developmental vision for Goa. I joined this party today officially, but I have been associated with it for the past six months. During Covid times, when the government was busy doing corruption in the health sector, the AAP was the only party working on the ground. By distributing ration, it assisted lakhs of families. It also deployed its volunteers across Goa to spread awareness about the new virus and to help the needy by providing oximeters".
She further said, "As of now Kejriwal promised five guarantees to the state and his promises will change the fate of Goa. Goans yearning for a change. In the last election, Goans trusted Congress and voted for them. However, Congress MLAs betrayed Goans and joined the BJP for their advancement. AAP is the only party who will transform Goa".
Cecille Rodrigues, AAP Taleigao Assembly in-charge said, "Pednekar contested Zilha Panchayat election from Reis Magos in the year 2020 and she has been into social work since 2012. Today, she has been joining the AAP along with her supporters".
She further said, "Our hearts are filled with pride when a girl is born; we call her Laxmi. We give her a good education and make her independent, but never encourage her to enter politics and serve the public. The time has come for us to change this attitude. Goa must be taken care of. AAP has been active since covid time, unlike other parties who have been on the ground ahead of the elections. I urge people, this time vote for an honest party. Goa needs honest governance and only AAP can provide that".