Opposition MLA's to Meet on Monday 26th for stratergising on Upcoming Assembly Session
To prepare strategy to grill BJP govt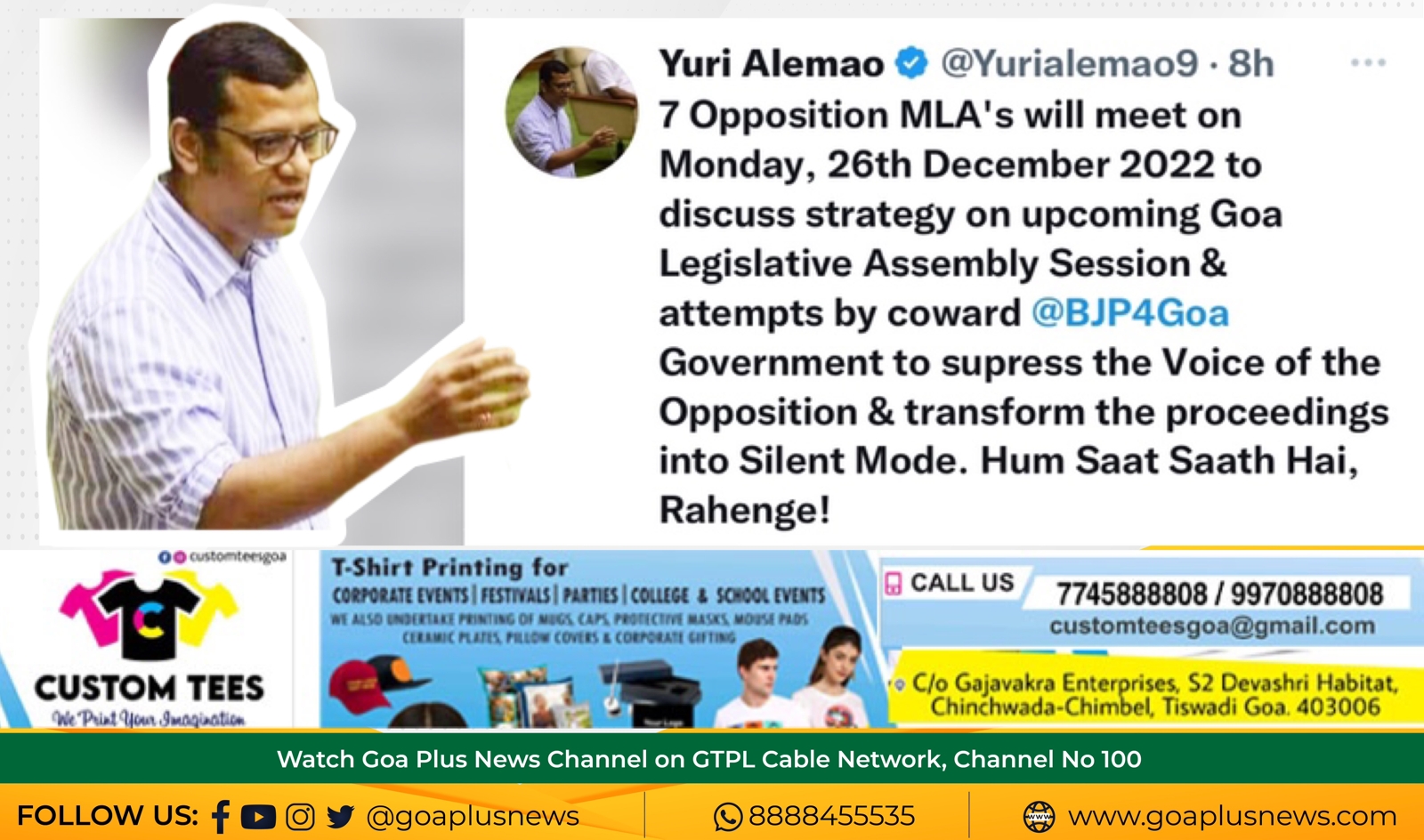 Panaji – Seven Opposition MLA's will meet on Monday, 26th December 2022 to discuss strategy on upcoming Goa Legislative Assembly Session & attempts by coward BJP Government to supress the Voice of the Opposition & transform the proceedings into Silent Mode. Hum Saat Saath Hai, Rahenge stated Leader of Opposition Yuri Alemao.
I have personally spoken to all Six Colleagues from the Opposition and they all have agreed to meet and prepare a strategy to grill the Government. We seven will certainly make a difference, claimed Yuri Alemao.
GFP MLA Vijai Sardessai, AAP MLA's Venzy Viegas and Cruz Silva and RGP MLA Viresh Borkar along with Congress MLA's Adv. Carlos Alvares Ferreira and Altone D'Costa will attend the meeting, informed Yuri Alemao.
It is loud and clear that the BJP Government is scared of the Opposition. I am shocked to see the notification issued by the Speaker restricting on seeking information from Legislative Assembly Questions for just five years, Yuri Alemao said.
Government will not be in a position to silence the voice of the MLA's. Chief Minister Dr. Pramod Sawnat should realise that 67 percent Goans had voted against the BJP Government for its misrule in last ten years. In reality, the Opposition has the mandate of the People of Goa, stated Yuri Alemao.