NODWIN Gaming's BACARDÍ NH7 Weekender had the entire city of Goa buzzing with happiness this weekend!
The music fest's Goa Takeover on April 2-3 had the crowd grooving to sets by artists like Osho Jain, LOJAL (Trio), Nikhil Chinappa, Bebbetta, DJ SA and many more.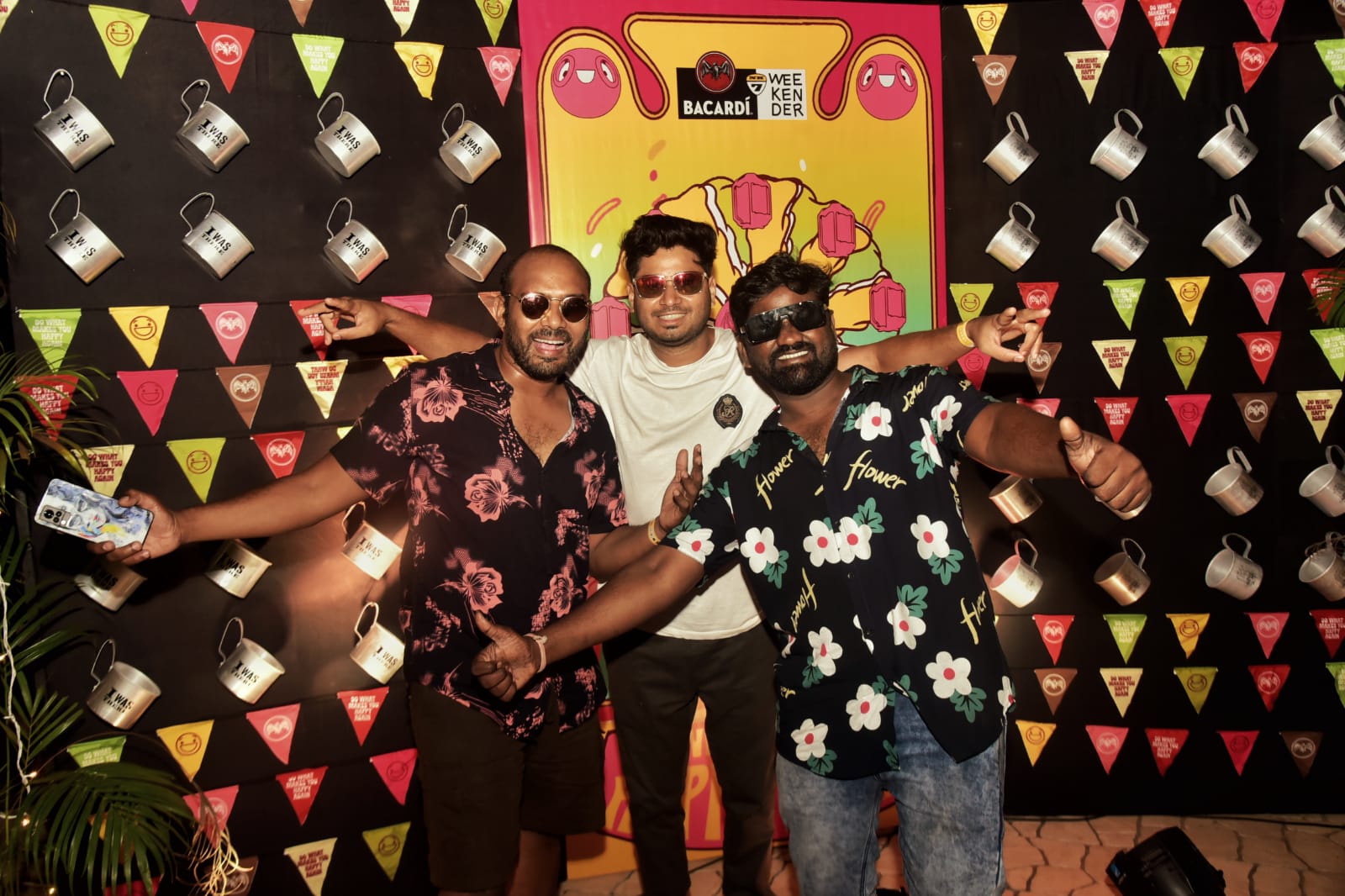 GOA: April 4, 2022 – NODWIN Gaming, one of the world's leading esports company and BACARDÍ, left Goa's party-goers and music-lovers wanting more of the eclectic mix of performances that BACARDÍ NH7 Weekender brought to the city on April 2-3, 2022.
The music fest took place across some of Goa's most happening venues — Mirage Restaurant and Beach Club; Oh La La; Raeeth; Prana; Salud Kitchen and Lounge; and The Southern Deck — and was attended by thousands of fans comprising a mix of locals as well as those who especially made the trip to Goa from other cities.
Among the performances that were most enjoyed in Goa were by artists like Osho Jain who played his renowned track Tu Aisa Kaise Hai; LOJAL (Trio) who held the attention of the audience with his soulful tunes; and DJ Nikhil Chinappa who mesmerized the crowd with his set. The city also saw Indie artists like Ace Of Spadez, Alexander Smith, Amol Reon, Bebbetta, Blac J, Blaque, Dean, Dj Sa, Dotdat, Dynamite Disco Club Ft. Stalvart John, Farhan Rehman, Earthlife, Innam, Lucy, Maryana, Murthovic, Pia Collada, Priyanjana, Sambucada, Simple J, Spinduckz, Swap, Systema, Tejas, The Spindoctor and Zeeqar takeover the venue with their unique sounds ranging from Brazilian dance to jazz to techno and more.
"We've been blown by the love that BACARDÍ NH7 Weekender has received here in Goa! The vibe and the pulsating energy that we experienced at each of the six clubs was fantastic and perfectly matched the vibe of the artists who performed here. The laid-back, beach setting made sure everyone let their hair down, grooved to the music, and had a blast with their loved ones. Our next stop is Bengaluru," said Akshat Rathee, Co-Founder and Managing Director, NODWIN Gaming.
"Last year with BACARDÍ NH7 Weekender's online edition, we were able to break the geographical barriers and take the festival to audiences across the country. With our city-takeovers, we strive to spread the festival's happiest spirit across all our venues and let the audience do what makes them happy again," said Sameeksha Uniyal, Consumer Marketing Lead, Brand BACARDÍ, India and South East Asia.
In addition to the incredible on-ground experience planned in Goa, NODWIN Gaming and BACARDÍ will be taking the BACARDÍ NH7 Weekender experience to the closest cultural clubs in 8 more cities — Bangalore, Chennai, Chandigarh, Delhi NCR, Kolkata, Guwahati, Mumbai and Shillong.
BACARDÍ NH7 Weekender successfully concluded its main festival in Pune on March 26-27 as well as completed 2 city takeovers in Jaipur and Hyderabad on March 11-12.
BACARDÍ NH7 Weekender has prioritized all necessary safety and hygiene protocols and checks including vaccine certifications, on-ground rapid tests (antigen), encouraging wearing masks and using sanitizers, temperature checks, etc., to ensure fans are able to freely enjoy the live experience in a safe atmosphere.
So, go ahead and grab your tickets for the next City Takeover now!
For more information, follow the BACARDÍ NH7 Weekender social media channel on Instagram @nh7dotin.