BJP has not assigned important portfolios like Education, Power and Social Welfare; Govt not interested in departments which are not 'lucrative': Valmiki Naik
Goa portfolio allocation delayed as Ministers wanted 'lucrative' portfolios: Rajdeep Naik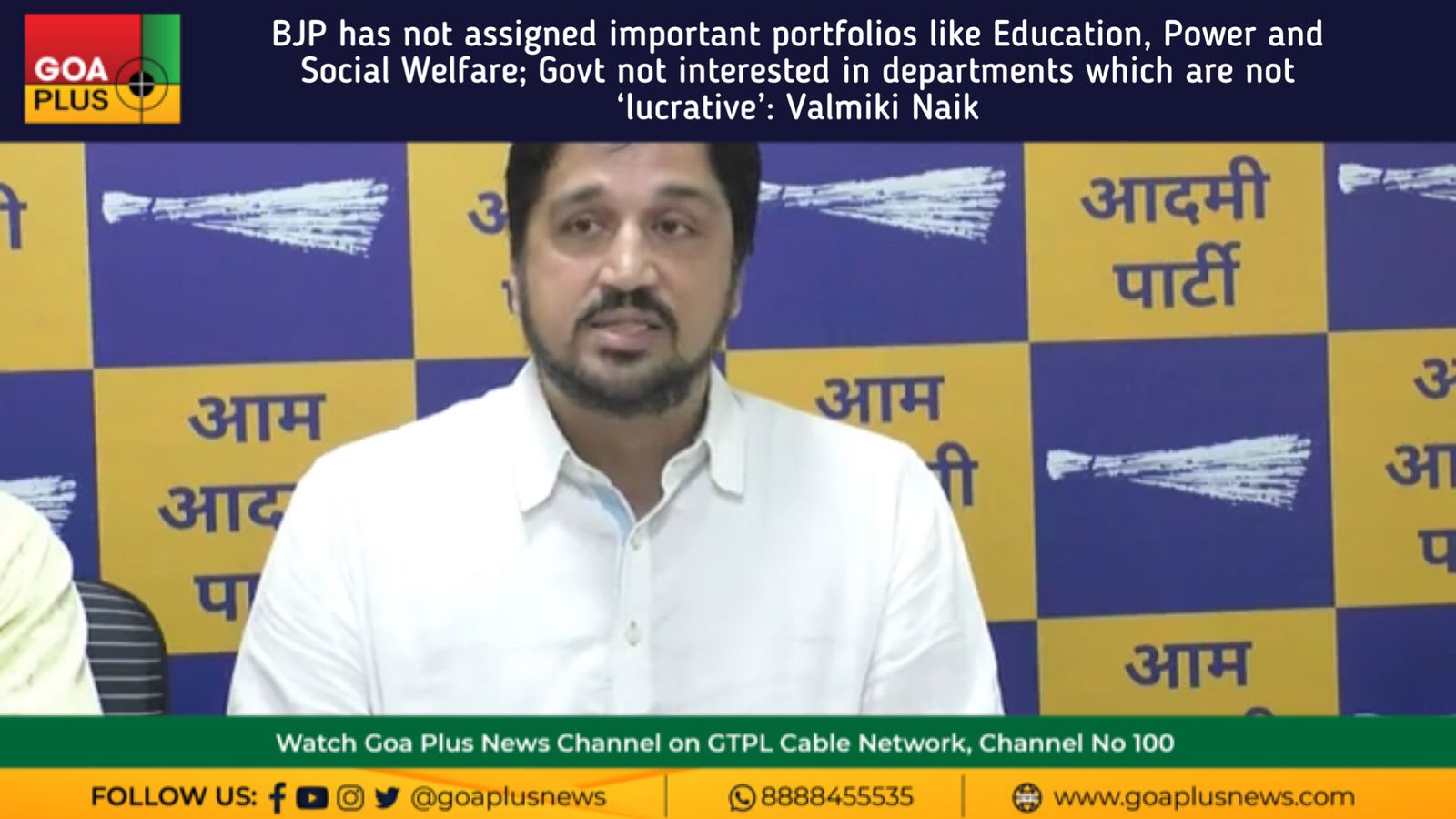 The Aam Aadmi Party vice president Valmiki Naik on Monday called on the state's BJP government to assign education and power portfolios as soon as possible.
After winning the elections nearly a month ago, the BJP government finally allocated some portfolios on Sunday. Yet, important portfolios such as education, social welfare and power have yet to be allocated.
Speaking to the media, Valmik Naik said that the state has been without government for the past three months. Even after results were announced a month ago, the BJP government has kept Goans without a government.
Naik said, "The BJP has never given importance to the education portfolio. This is not the first time this has happened. As they don't get the chance to commit corruption in these departments, significance has never been given to these departments".
"On the contrary, AAP has transformed the Delhi's education sector. MK Stalin, the Tamil Nadu chief minister, recently visited Delhi schools and announced his intention to establish a school of similar quality in Chennai. AAP is known not just in India but throughout the world for its model of education", he added.
AAP leader Rajdeep Naik said, "In the run-up to monsoon, a lot of work needs to be done by the Power Department. There is also a lot of work to be done in the education sector. Unfortunately, the government is preoccupied with calculating their own interests, which is why these portfolios are not given enough importance".
Rajdeep Naik further said, "After the Punjab election results were declared, the AAP formed the government and allocated portfolios immediately. It has even begun implementing good policies for the people. However, the BJP took a month to form the government in Goa".
"In order to ensure a bright future for the younger generation, Chief Minister Pramod Sawant should assign the education portfolio to an individual who has knowledge and is interested in working for it", he added.