Navelim constituency yet to get cracking on solution for roadside dumping : Pratima Coutinho
Coutinho promises to resolve the Navelim garbage issue on a priority basis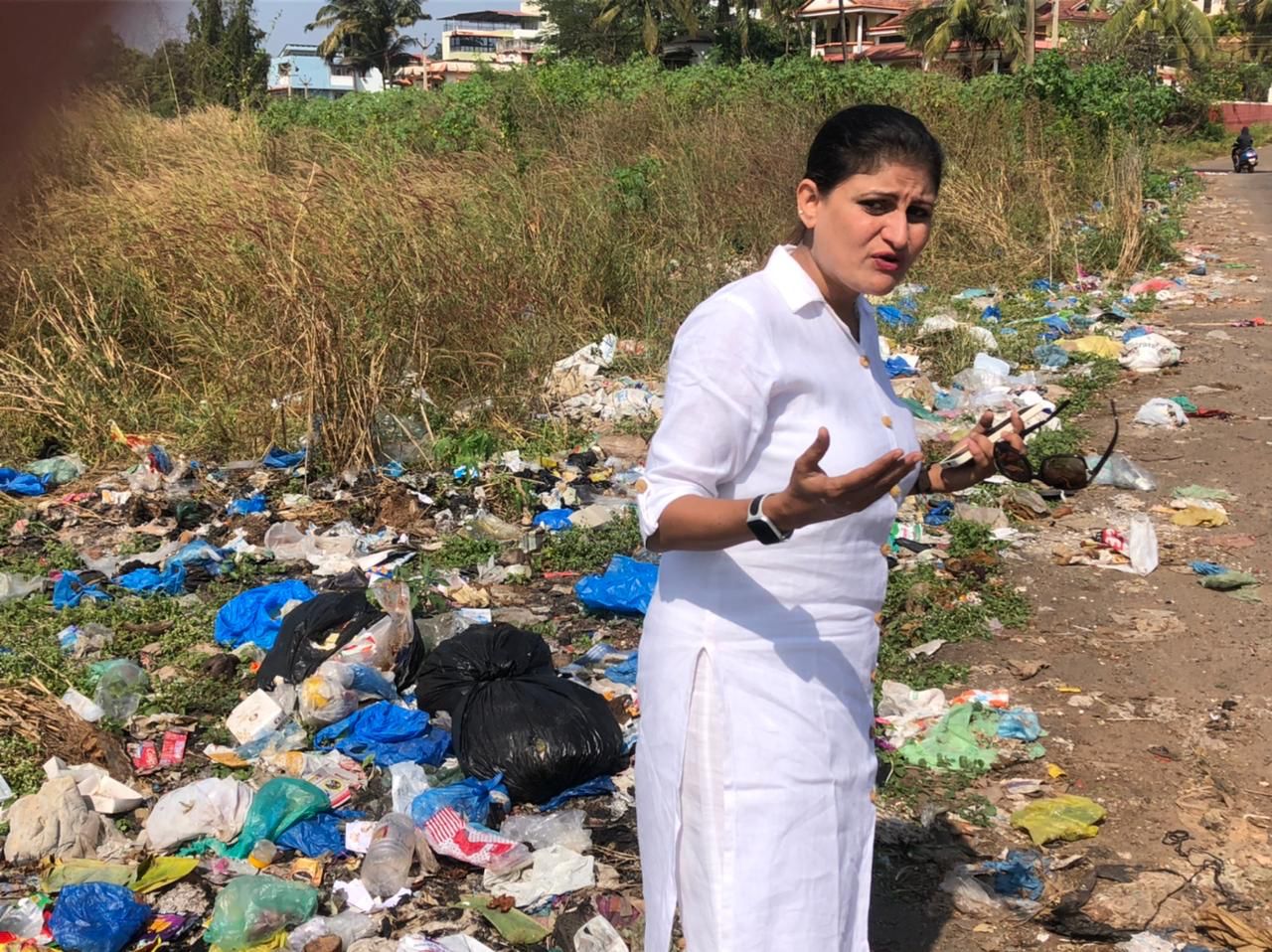 Panaji: Aam Aadmi Party vice president Pratima Coutinho promised to resolve the garbage issue in Navelim on a priority basis, if she wins the upcoming assembly elections.
As seen in a video posted on social media, Coutinho pointed out stinking garbage lying along the Nagmodem, Davorlim, and the Housing Board Rumdamol roads in the Navelim constituency.
AAP vice president Pratima Coutinho said, "Navelim district is facing a tough time in combating garbage, which is seen everywhere on the side of the road. Population growth has coincided with an increase in garbage around the village for the last few years. In the absence of a proper system to deal with it, this issue has been a major headache for the panchayat as well as the residents".
"The fact that the waste disposal mechanism has not kept pace with the new settlements coming up in the village has further aggravated the problem for the panchayat body and the villagers alike", she added.
She said, "The domestic waste should not be dumped in the open, but should be given to the garbage collectors instead. However, some people continue to dump waste, including plastics, polythene carry bags, teacups, and other hazardous waste on the roadside, which is hazardous".
"The roads are filled with garbage now, causing commuters to encounter difficulties. Thus, resolving the garbage issue in Navelim will be my top priority if I win the seat", she said.