Mr. Chief Minister! Enough of Symbolism For Political Opportunism of BJP- Amit Patkar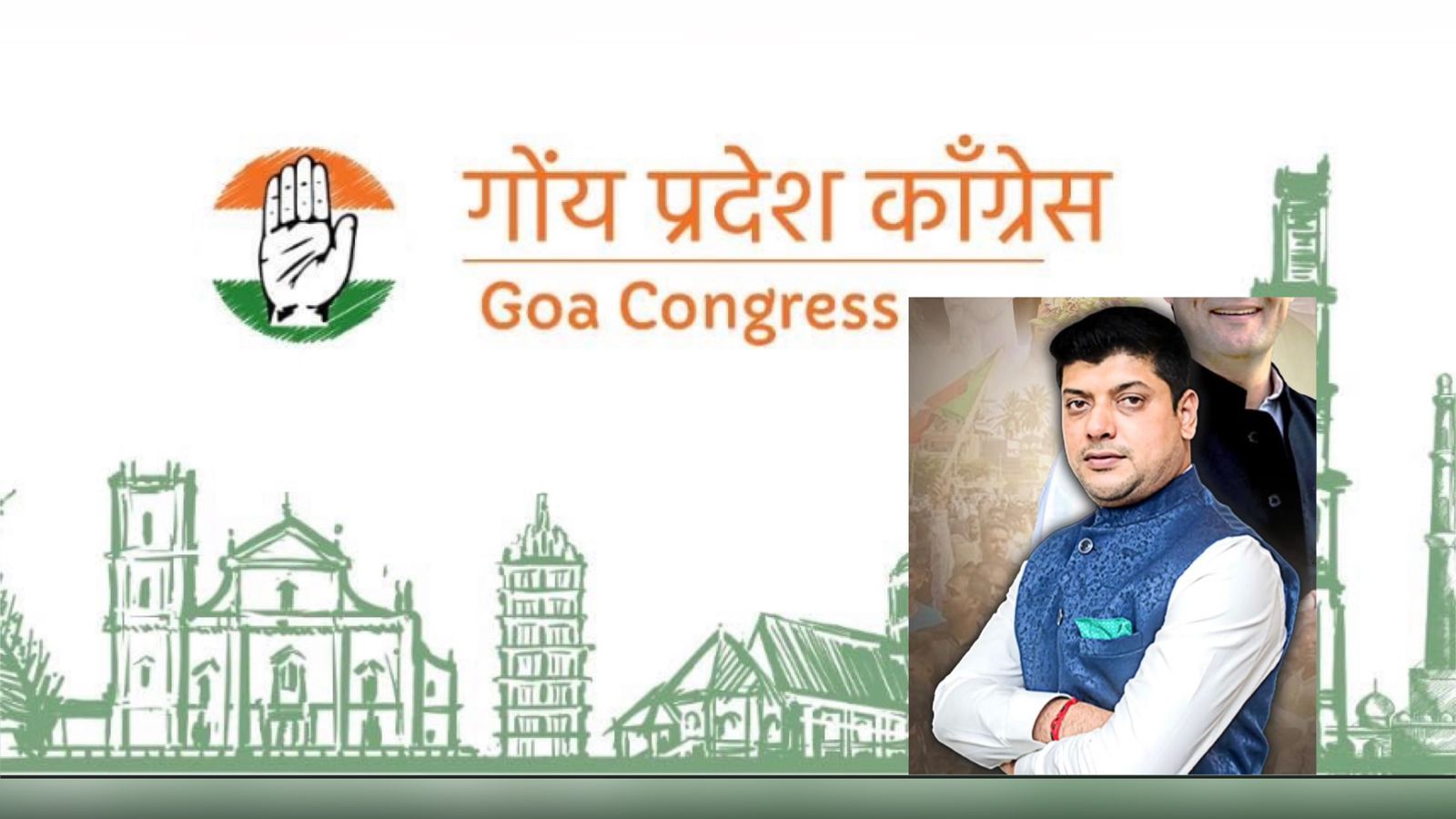 Panaji – It is a great feeling to see that BJP has finally realised the importance of Tiranga over Bhagva. Better late than never. I want to tell the Chief Minister Dr. Pramod Sawant that Enough of your Symbolism for Political Opportunism. Need of the Hour is giving freedom from burden & insecurity to the Common Man & Marginalised Sector & Youths, stated Congress President Amit Patkar.
Reacting to the appeal made by the Chief Minister Dr. Pramod Sawant to the Goans to change the Display Picture on Social Media Handles & Hoist National Flag in their Households, Congress President said that Mahatma Gandhi-Pandit Nehru-Sardar Patel will have a smile on their face seeing the transformation in the BJP Bhakts who always lived in fools paradise of making Bhagva the national flag.
I demand that Prime Minister Narendra Modi & Chief Minister Dr.Pramod Sawant read & learn the Symbolism of our Tiranga. Significance of Bhagva or the Saffron denotes renunciation or disinterestedness. BJP leaders must be indifferent to material gains and dedicate themselves to their work pointed Amit Patkar.
The White in the centre is light, the path of truth to guide our conduct. Today, BJP Government wants to keep everything under the cover of darkness by hiding facts & figures.
The Green shows our relation to the soil, our relation to the plant life here, on which all other life depends. I demand both Prime Minister & Chief Minister to introspect and see if their act of destroying the environment to handover Goa to Crony Club is in line with the significance of one of the colour of our National Flag, stated Amit Patkar.
The "Ashoka Chakra" in the centre of the white is the wheel of the law of dharma. Truth or Virtue ought to be the controlling principle of those who work under this flag. BJP needs to do introspection on this aspect too as their regime has turned out to be full of Jumlas and Fakeism, Amit Patkar said.
Need of the hour is Uninterrupted Power, Regular Supply of Clean Water, Timely Financial Assistance to Social Welfare Beneficiaries, Employment to Youths, Corruption Free Administration, Pothole Free Roads, Uninterrupted Internet Connectivity & above all judicious Fiscal Management. Symbolisms and Event Managements for Political Gains of BJP will further push the already bankrupt State into deeper crisis warned Amit Patkar.