Mhadei issue: Centre should give us Rs 20,000 cr Package: Ravi Naik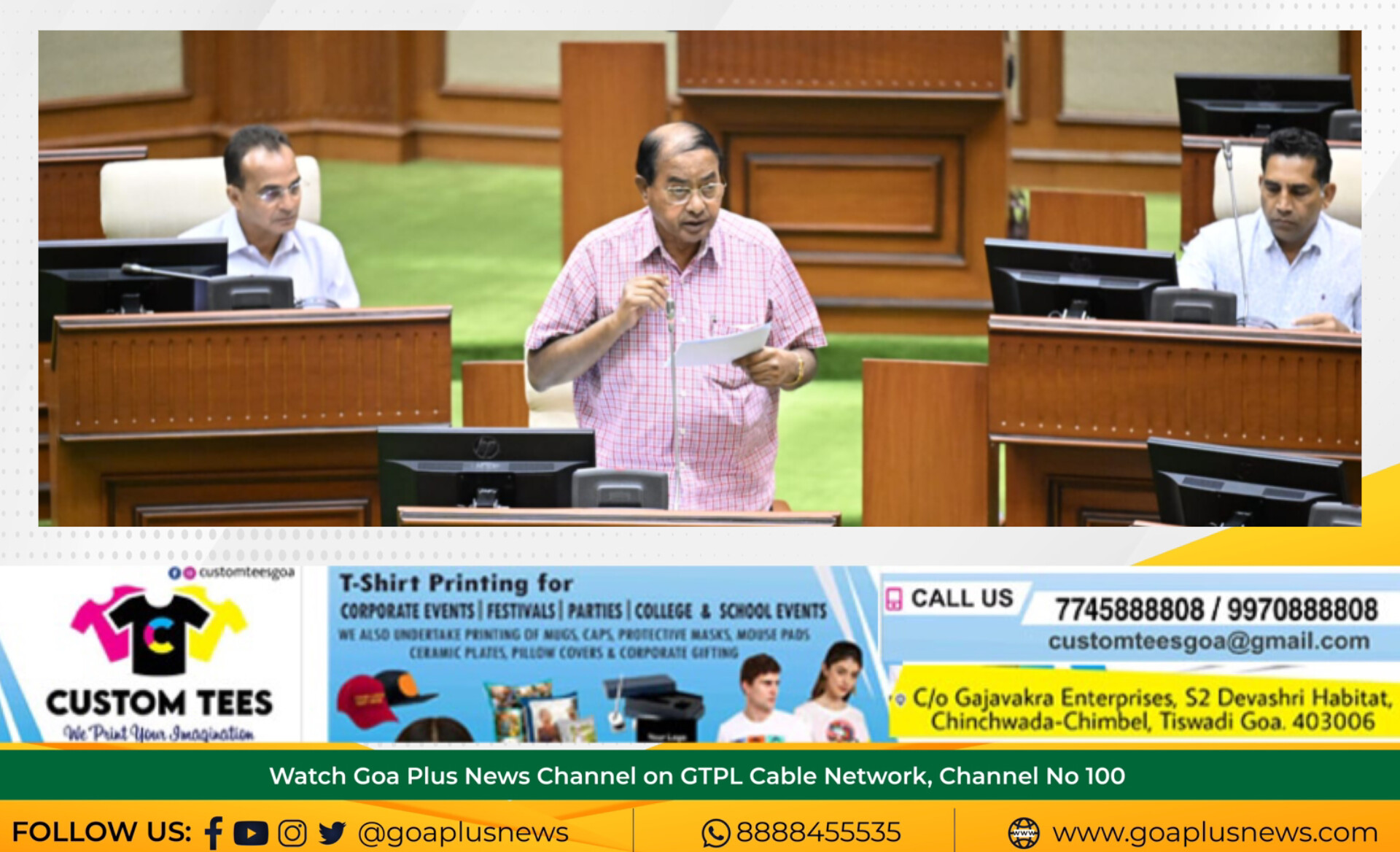 Panaji, Jan 20 Goa's Agriculture Minister Ravi Naik has said that the Central government should give Rs 20,000 crore to the state to build the dams in the coastal state, if the water of Mhadei is diverted.
"Many people from Karnataka live in Goa. They don't require water? Hence, the Central government should withdraw the approval given to DPR of Karnataka," Naik said on Thursday while participating in discussion over the Mhadei water issue in the Assembly session.
"Goa will suffer if water is diverted from Mhadei… or the Central government should give us Rs 20,000 crore, so we can build dams across Goa.
BJP leader Naik said that the way Karnataka is going ahead, it seems like they will not stop diverting water.
He said that people of Goa should be alert and fight with unity to protect Mhadei.
"Opposition and ruling MLAs should come together to stop Karnataka from diverting water, else we will face problems," Naik said.
Naik said that Goa records 125 inches rain, which is very significant and hence rain water can be stored in dams, which flows into sea.
"We can also export this water in exchange of fuel and will get additional income too," he said.
"Mineral water costs Rs 125 in five star hotels, while petrol is at Rs 80 (present rate of petrol is around Rs 97 in Goa) per litre. We can export water and get fuel in exchange," Naik reiterated.
The Goa government on Thursday unanimously resolved to urge the Central government to withdraw Detailed Project Report sanctioned by Central Water Commission, immediate constitution of the Mhadei Water Management Authority and oppose diversion of water from Mhadei basin.
Goa and Karnataka are currently battling out a dispute over the Kalasa-Bhanduri dam project across the water of Mhadei river at a central tribunal.
Mhadei originates in Karnataka and meets the Arabian Sea in Panaji.
While the river traverses 28.8 km in Karnataka, it is 81.2 km in length in Goa.
Karnataka plans to construct dams on the river, aimed at diverting the water into its water-starved Malaprabha basin in North Karnataka.