ABVP members allegedly storm St Xavier's College at Mapusa, disrupt classes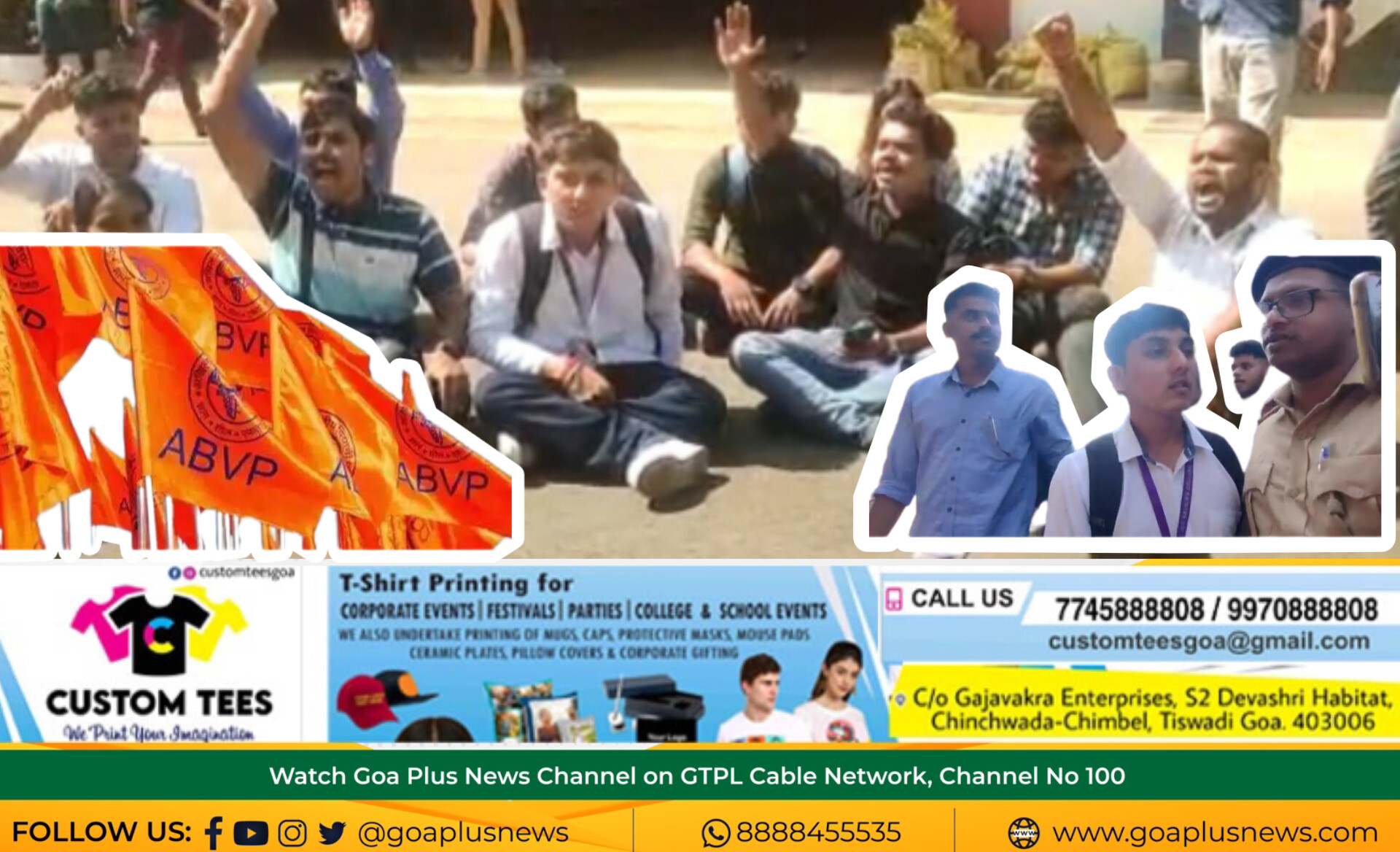 Panaji: Members of the Akhil Bharatiya Vidyarthi Parishad (ABVP) barged into the campus of St Xavier's College in North Goa and allegedly disrupted classes over a delay in constituting the student's council leading to a nearly three-hour standoff between the members of the ABVP and the management.
The alleged disruption ended only after the district administration intervened and called for a meeting with the management and a delegation of students to resolve the issue.
According to officials familiar with the development, the members of the ABVP began gathering outside the principal's office, demanding to meet her, and seeking a date by which the student council will be inducted.
However, they were denied an audience, following which they began a sit-in protest and began sloganeering against the college principal and management.
After nearly three hours of protest, the taluka mamlatdar (an officer in charge of a taluka) arrived at the scene and said he would call a meeting of all parties at the office of the deputy collector in a bid to resolve the issue.
The Congress was quick to condemn the behaviour of the local ABVP for threatening violence on the campus.
"The youth wing of the Bharatiya Janata Party (BJP) stormed into St Xavier's College in Mapusa and disrupted classes. They were trying to infiltrate and promulgate law and order disturbances and probably violence. The teachers were panicky and the entire staff was worried," Congress MLA Adv Carlos Alvares Ferreira said.
"Such kinds of elements who try to disrupt education or the classrooms should not be allowed on any premises," he added.