Meeting held of banks located in the jurisdiction of Mapusa Sub Division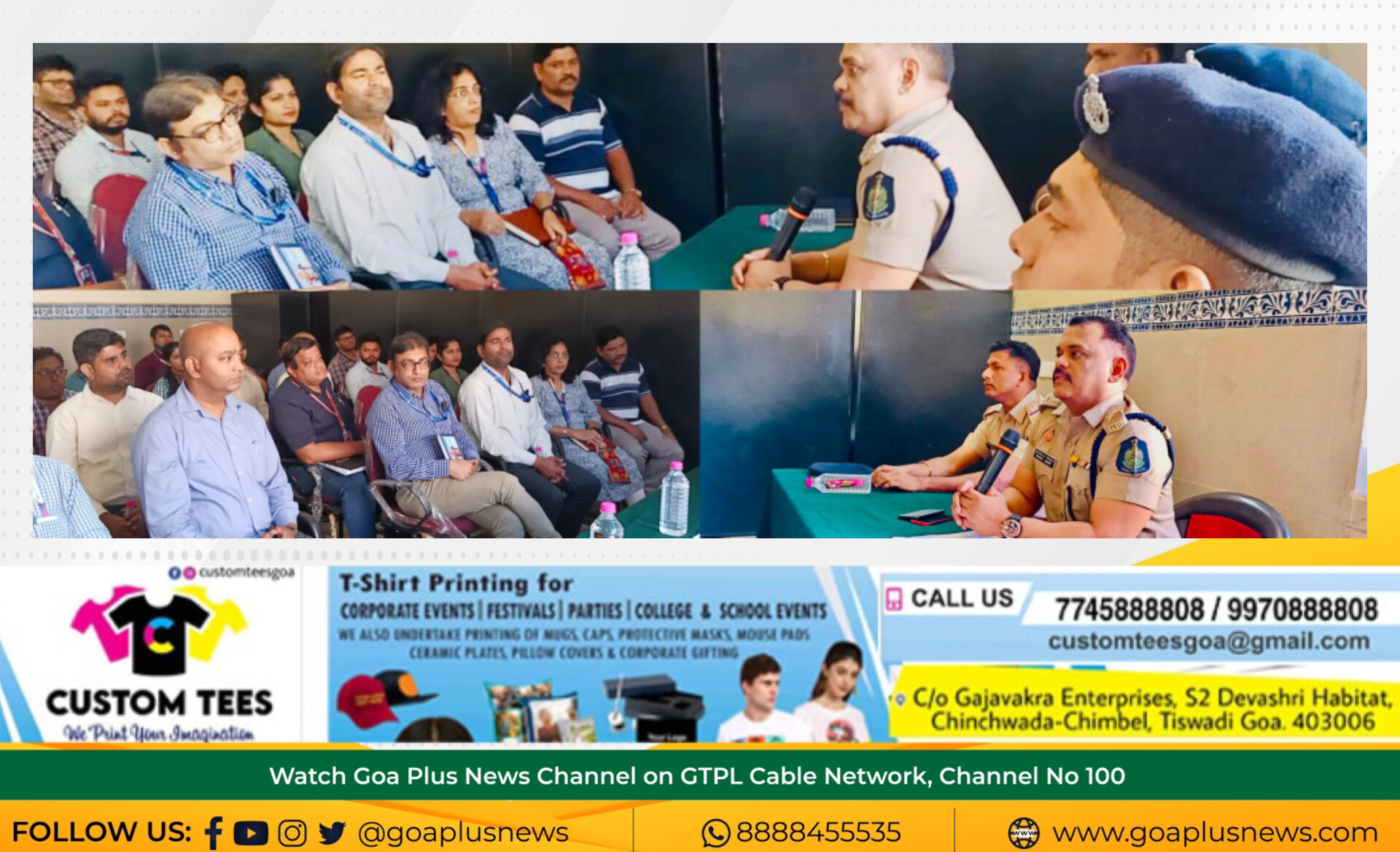 Panaji: In view of instructions received from Superiors and in view of few instance of Bank ATM thefts, meeting was held in the office of SDPO Mapusa today on 21.01.2023 at 11.00hrs with below mentioned Senior Officials of banks such as
Uco bank, Mapusa
Karnataka Bank Mapusa
GP Parsile Bank Mapusa
South Indian Bank Mapusa
IDBI Bank Mapusa
Bank of Baroda, Mapusa
Bank of Baroda,Anjuna
HDFC bank Anjuna HDFC Siolim
Bank of Maharashtra Mapusa
NKGSB Mapusa
TJSB Mapusa
Kotak Mahindra bank Mapusa
Federal bank Mapusa
State bank of India Mapusa
State bank of India Thivim
Bank of India Mapusa
SBI , Zonal Officer for ATM Siolim Society
DCB bank
Indusind bank Mapusa
Central bank Mapusa
Central bank of India assagao"
Catholic Syrian bank Mapusa
Union Bank of India Siolim
Union bank of India Anjuna
UBI Nagoa
SBI Mapusa
SBI Mapusa
There were two ways discussion between bank officials and the police personnel.
SDPO Mapusa explained the Bank officials about the theft cases related to Bank ATM wherein a public money is getting robbed and to avert such cases action need to be taken so that public feels secure towards their money deposited in the bank.
Police pointed out that there are very few ATM Kiosk in the jurisdiction of Mapusa Sub Division are guarded by Security Guards, however most of the ATM Kiosks are found without security guards. Hence the bank officials were requested to depute security guard to their respective bank ATM Kiosk.
However one of the bank officer requested the police department to address letter to the Bank with request to depute Security guards.
Accordingly immediately letter given requesting to engage security guard at the Bank ATM Kiosk.
Further SDPO Mapusa created whatsapp group among the all the bank officials and the police in order to have direct conversation between them.
SDPO Mapusa appealed bank officials to maintain one register at all the ATM Kiosk so that beat staff can make their visit entry on a said register every night during patrolling.
Further bank official requested to give their feed back on the whats app group regarding visit of beat staff for maintaining effective patrolling.
All the bank officials were requested to go through the CCTV footage of cameras every day if installed in and around ATM Kiosk to suspicious activities happening during the night time in an around ATM Kiosk so that timely action can be taken.
Bank official also shared their experience and were delighted to attend the meeting. Meeting was held upon the instruction of DGP Goa Shri Jaspal Sing IPS,
IGP Shri. Omvir Singh(IPS) and SP, North Shri. Nidhin Valsan (IPS).