Manipal Hospitals, Goa launches Severe Asthma Clinic
The new Precision clinic aims at offering the advanced health care services to people of difficult to treat or treatment refractory asthma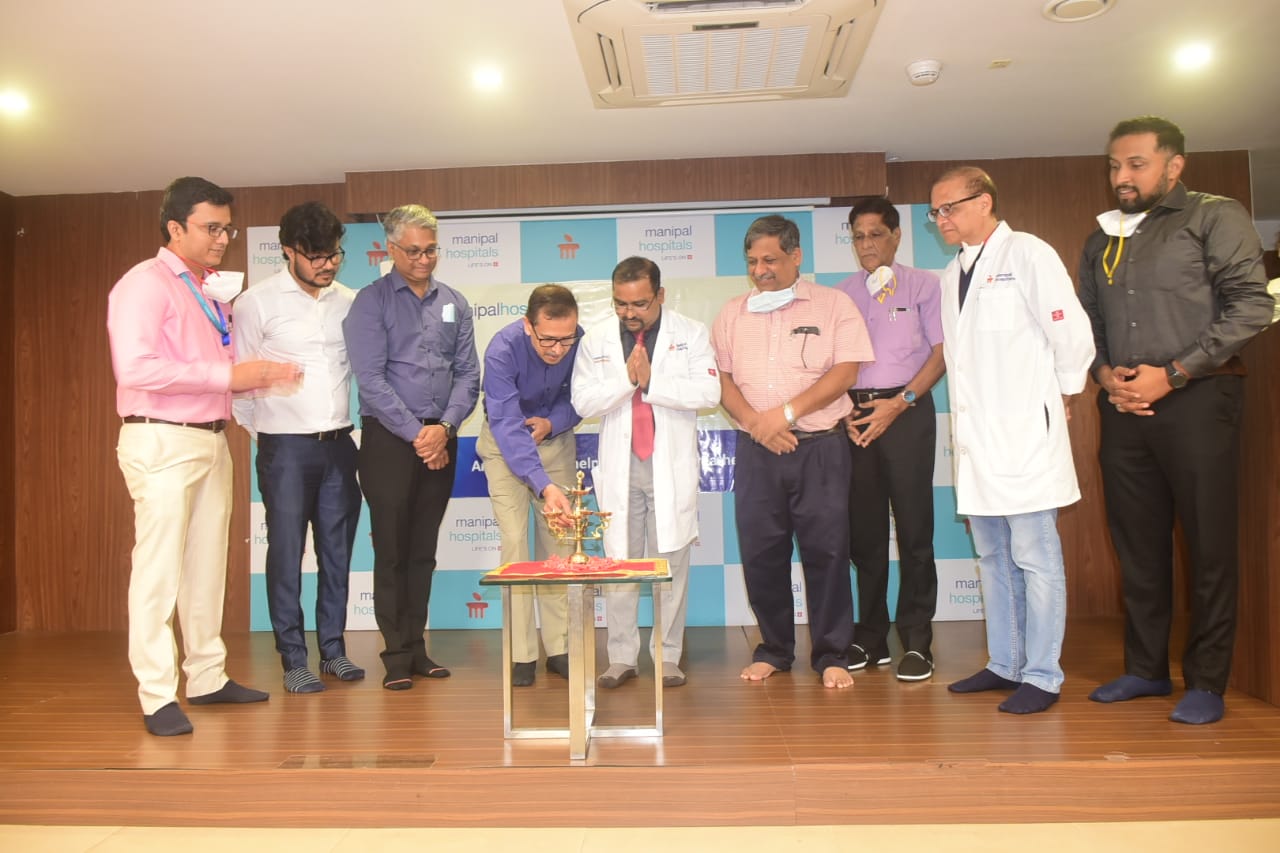 Goa 7th May 2022: On the occasion of World Asthma Day, Manipal Hospitals, Goa, launched a severe asthma clinic aimed at fostering a better quality of life for the people of severe asthma and creating systematic assessment and offering advanced Biologics, immunotherapy and Bronchial Thermoplasty services for the selected patients among them.

This event was spearheaded by Dr. Prabhu Prasad, N.C Clinical Head and Interventional Pulmonologist, Manipal Hospitals Goa, Shri. Surendra Prasad – Director, Manipal Hospitals, Goa, Mr. Hari Prasad – Head of Sales and Marketing of Manipal Hospitals, Goa, Dr. Aditya Gosawi – Medical Supt. Manipal Hospitals, Goa, and Dr. Prashant Agrawal, Medical Affairs-In-Charge for West India at AstraZeneca.

The Launch was inaugurated by Dr Uday Kakodkar HOD department of Pulmonary Medicine , Goa Medical College.

Speaking on the program, Dr. Prabhu Prasad N.C., Interventional Pulmonologist, Manipal Hospitals, Goa, said, "Not all asthma is the same and there's more than drugs for treating asthma. Patients with severe asthma need special attention to alleviate their suffering. We take one step further in this precision clinic where these particular groups of patients are systematically assessed and also classified asthma in greater depth in the clinic to determine the patient's asthma phenotype to understand the type of asthma, the type of severe asthma, and whether the patient would qualify for asthma biologics therapy or Bronchial Thermoplasty."This group of severe asthma patients, who are on biological therapies, will be offered to attend the clinic every two or four weeks to receive their injections.

The severe asthma clinic was launched at Manipal Hospitals, Goa, on May 7 at 11 am. The clinic will be operational every Wednesday and Saturday from 3 pm to 5 pm.