Man Made Traffic Jam at Cortalim Due to Govt. Negligence- Yuri Alemao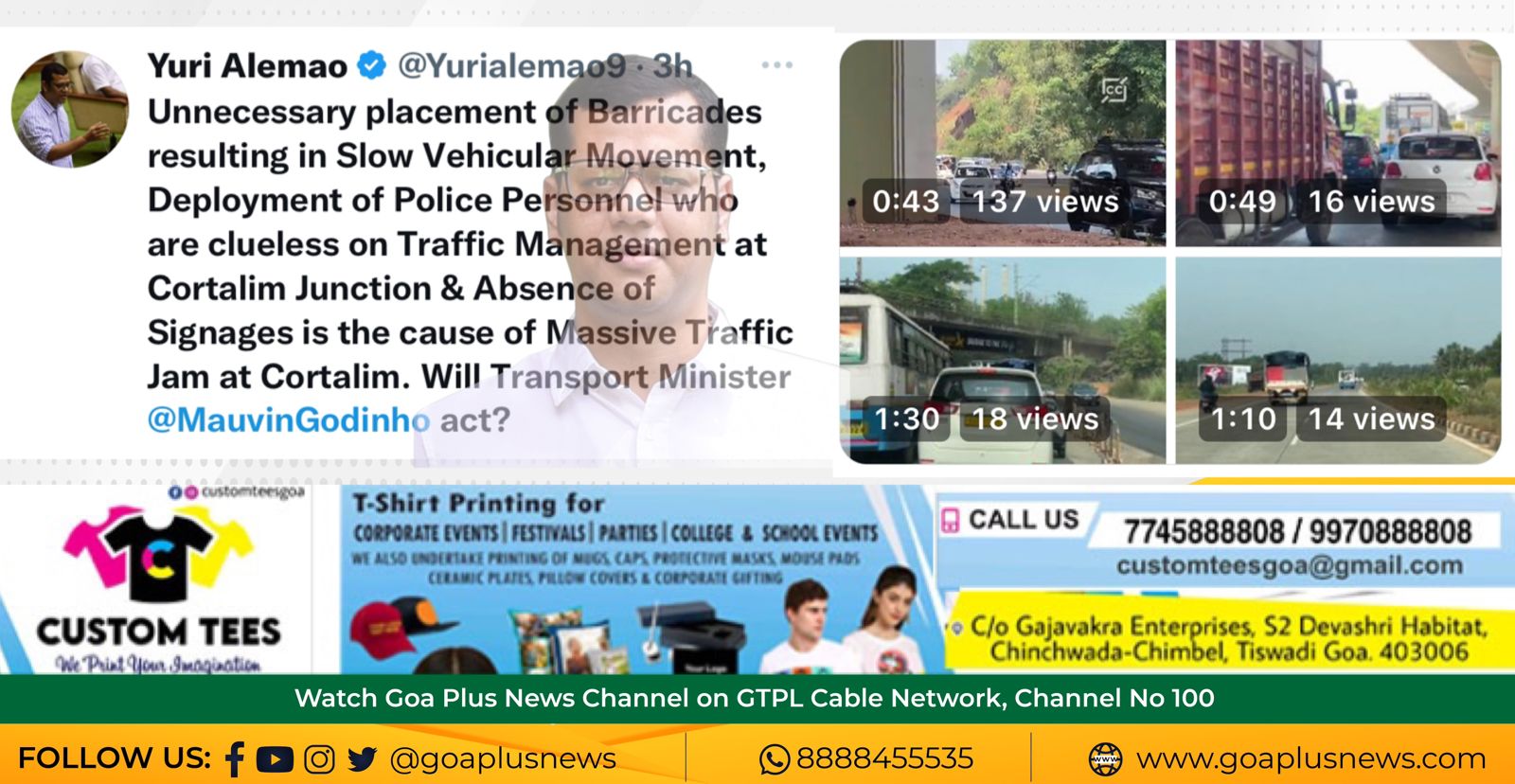 Panaji – Unnecessary placement of Barricades resulting in Slow Vehicular Movement, Deployment of Police Personnel who are clueless on Traffic Management at Cortalim Junction & Absence of Signages is the cause of Massive Traffic Jam at Cortalim. It is man made traffic jam due to negligence of the government, stated Leader of Opposition Yuri Alemao.
Releasing three Videos of the Cortalim Traffic Jam today, Yuri Alemao exposed the complete mess at the Cortalim Junction.
The videos show complete mismanagement of traffic at Cortalim Junction. The Traffic Police deployed there needs to be trained properly. It is shocking to see Home Guards monitoring traffic below Railway Track on approach road to Zuari Bridge at Cortalim, pointed Yuri Alemao.
As there is going to be steep rise in vehicular movement on Margao-Panjim road due to festival season, I demand that a lane must be demarcated at 500 meters before Cortalim Junction for vehicles coming from Panjim and Margao and proceeding towards Vasco. This will stop lane changing & will eventually keep the smooth movement of traffic, Yuri Alemao said.
Government must deploy well trained Traffic Police personnel to monitor the movement of traffic. Unnecessary Barricades placed at various places from Kesarwal to Cortalim Junction must be removed and proper signages must be put to demarcate lanes for vehicles going to Vasco ,Panjim and Margao, Yuri Alemao said.
The mega jam can cost a life of a critical patient if the ambulance carrying the patient gets stuck in the jam. Today, many School Children could not reach in time to their Schools. It was very difficult for Office Staff to report in time. I hope that the Transport Minister Mauvin Godinho will give necessary direction to concerned officials to put an end to the traffic nightmare faced by commuters, said Yuri Alemao.