Karanataka leaders were loyal to their motherland but Goa's Parrikar & Sawant betrayed us:- Girish Chodankar
Only Sawant's resignation can save Goa – former Cong Chief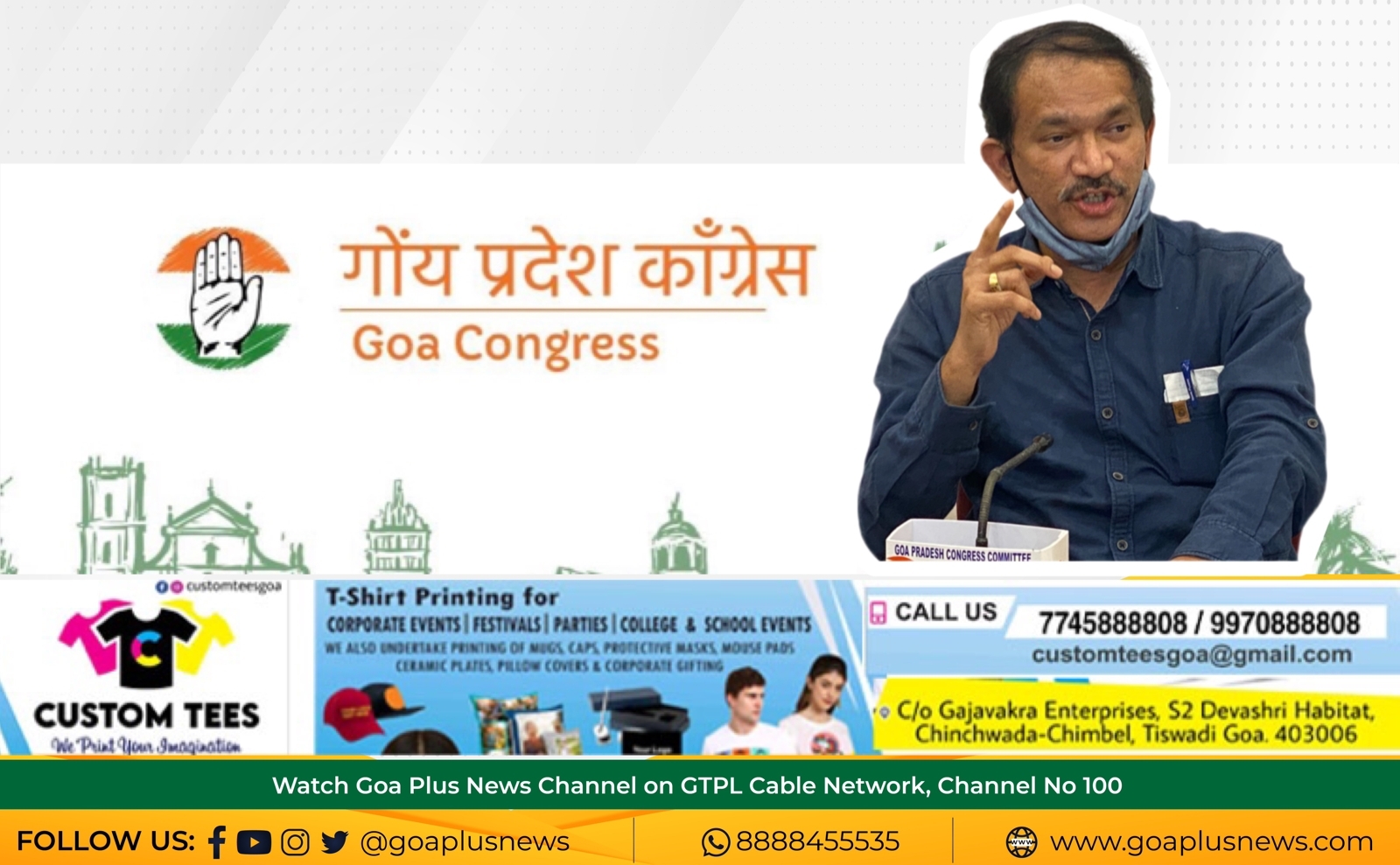 Panjim:- Former GPCC President Girish Chodankar on Mhadei issue claimed that while all Karnataka leaders remained loyal to their motherland, Goa's two Chief ministers late Manohar Parrikar and Dr Pramod Sawant betrayed our Motherland. Chodankar advised BJP leaders in Goa to learn from Karnataka leaders about their commitment to their motherland and start behaving in a responsible manner.
While countering CM Dr. Pramod Sawant's charge against Congress, Girish Chodankar asked him to look at the past records. Congress party in Goa since 1980 worked consistently and sincerely to oppose the diversion, he said and added that right from Pratapsingh Rane's government, all successive Congress governments never surrendered before the pressure tactics of Karnataka s several chief ministers including late Shri Gundu Rao and Shri S M Krishna who were also Congress leaders.
Chodankar further pointed out that although Dr Pramod Sawant claims Mhadei to be his mother, he is actually a traitor who has compromised his mother for petty political gains.
When we declared that Mhadei is already diverted after the visit of our delegation to Karnataka, CM Sawant denied it and accused us of spreading lies. Now he admits that Mhadei is being diverted. This clearly shows who is a liar, Chodankar said and questioned as why Goans should trust such a liar anymore? Is our Goa safe in the hands of such liars? Chodankar further added that only option Goans have is to demand the resignation of this bogus son who betrayed his own mother. Dr. Pramod Sawant must resign without wasting any further time, he concluded.