Kama Ayurveda Launches its first store in Goa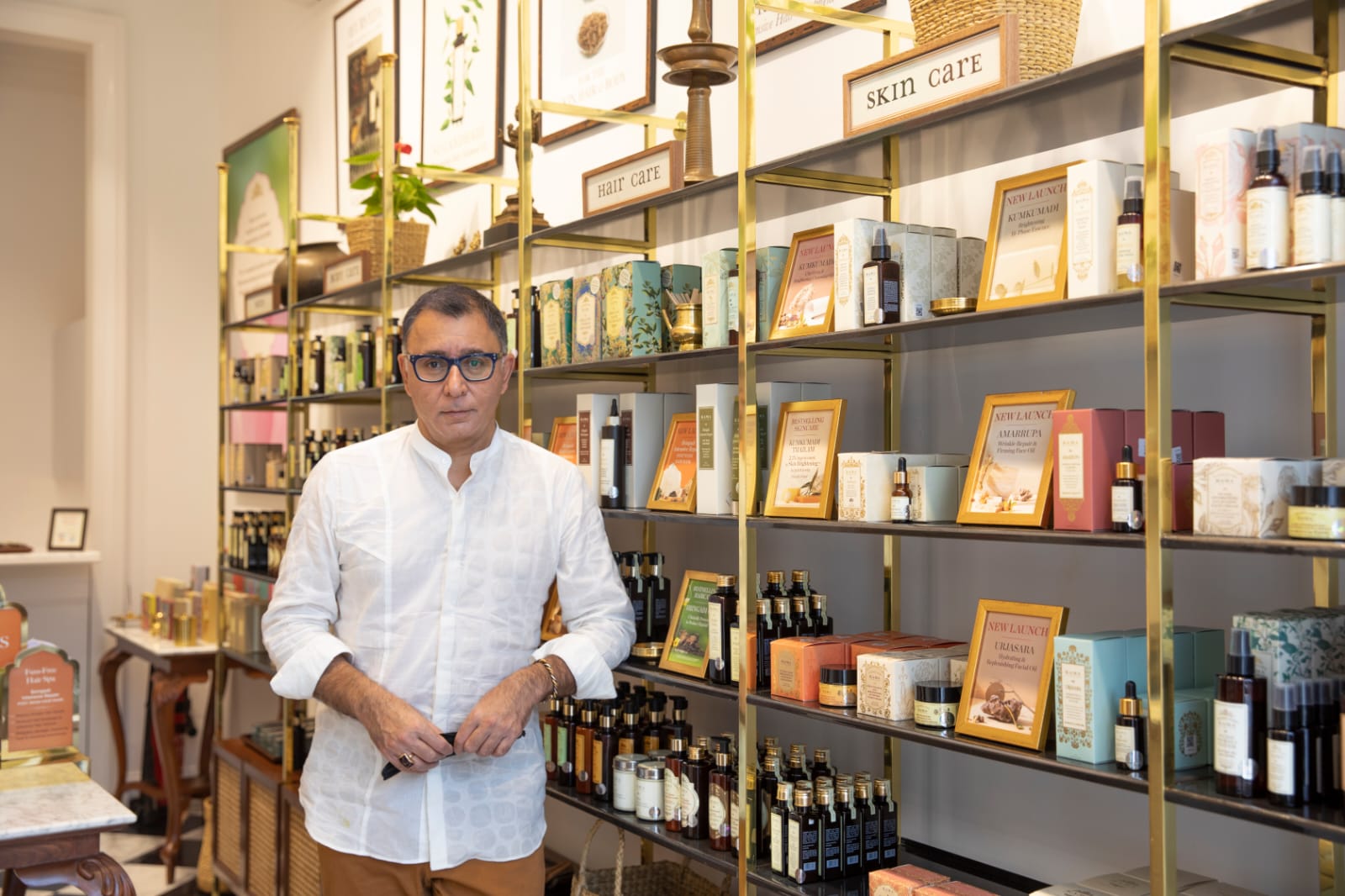 Goa, 08 April, 2022: In a city that celebrates culture, heritage, and life, Kama Ayurveda, India's leading luxury Ayurvedic beauty and wellness brand, has come one step closer to its patrons in Goa, with the launch of its first store in the state. The store is located in Panjim, opposite the most famous and historical garden Azad Maidan and Mandovi River.
Spread across 357 sq. ft., the new store in Goa has ivory-painted brick walls and chequerboard marble flooring. Teak and rattan cabinets stand alongside finial-topped brass and iron shelving, evoking a luxurious apothecary of Ayurvedic beauty.
Kama Ayurveda brings together Ayurveda and modernity, providing products that can be used in everyday life – ranging from skincare, haircare, body care and wellness. This distinctive design sensibility is what makes the brand a flag bearer of contemporary Ayurveda in the Indian beauty industry.
Commenting on the launch, Co-Founder & CEO of Kama Ayurveda, Vivek Sahni said, "We are delighted to announce our expansion to Panjim in Goa and feel fortunate to be able to offer some of the finest time-tested Ayurvedic beauty products to the state."
Patrons in Goa can now experience the brand's warm and attentive service while shopping for iconic bestselling ranges from the brand such as the Kumkumadi skincare range, the Bringadi intensive haircare range, Pure Rose Water, Nalpamaradi Thailam Skin Brightening Treatment, along with an array of beautifully curated gift sets, amongst others. Kama Ayurveda is based on the tenets of authentic Ayurveda and remain true to the original formulations. To further establish the efficacy of the brand's products and the problem-solution aspects, these claims have been ratified via modern-day clinical trials.