Congress will fight, we will not allow to destroy Goa: Congress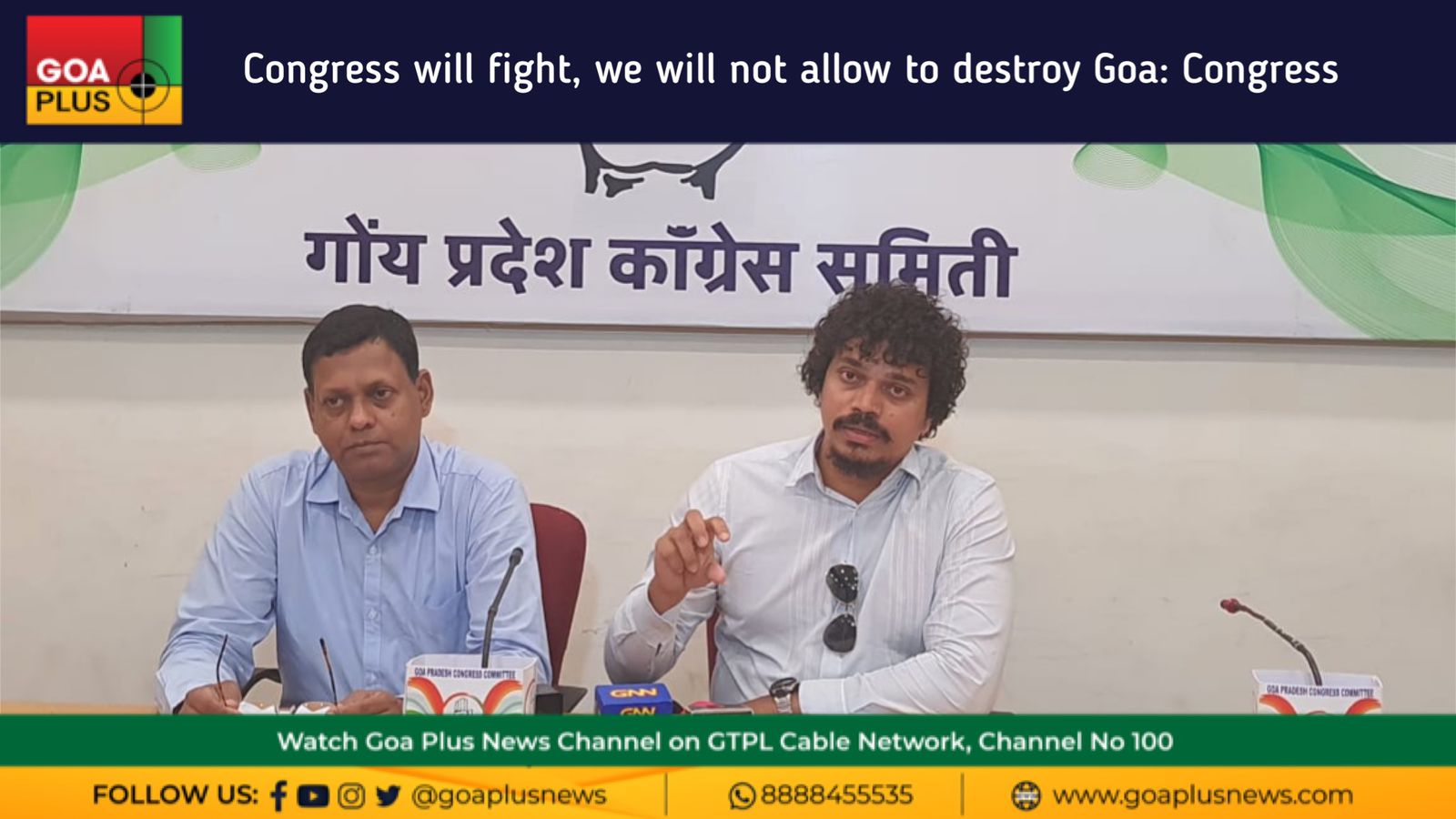 PANAJI: Condemning the statement of Environment Minister Nilesh Cabral that Three linear Project is need of the hour, Congress on Friday said that it is being forcefully imposed on the State and hence they will not allow destroying Goa. "We have full hope in the Supreme Court that it will protect the interest of Goa." Congress leaders said.
GPCC Spokesperson Olencio Simoes along with Congress leader Capt. Viriato Fernandes on Friday addressed press conference in Panaji and said that Supreme Court's acceptance to the recommendation of the Centrally Empowered Committee (CEC) appointed by it to utilise the existing 220 KV power line alignment in Goa, instead of cutting down fresh forest cover, to lay a new 400 KV line as part of the ambitious Goa-Tamnar Transmission Project, has exposed the BJP government's intentions to benefit three linear project to crony capitalist friends of saffron party.
"BJP wants to help their crony capitalist friends by bringing three linear projects, which will destroy Goa. They have become slaves of these crony capitalists." Viriato Fernandes said.
"We condemn the statement of Nilesh Cabral that Tamnar project will be a lifeline because Goa needs added power. He should first check the requirement of power in Goa." Fernandes said.
"We knew that the Supreme Court would not make us down. This government is slave of crony capitalists. We will not allow BJP to destroy Goa." He reiterated.
He requested to check the capacity of power lines to know power requirements. "We congratulate the people of Goa for spreading awareness about the intention of BJP government." He said.
"CEC's observation is that double track is unwanted and similarly expands the national highway. We have hope that SC will give us favourable judgement to save Goa." Fernandes said.
Simoes said that the Mormugao Port Authority has additional powers to take control of around 105 Km long coastline. " Now they will make a coal hub in Goa by constructing ports everywhere." Simoes said.
BJP's intention to bring 141 Million metric tonne coal in Goa will change the picture of the State. Coal expansion will mar the tourism industry of Goa. We will not allow this government to implement projects against the wishes of Goemkars.' He warned.