Irvin Soares & Narayan Naik from Ponda joins Congress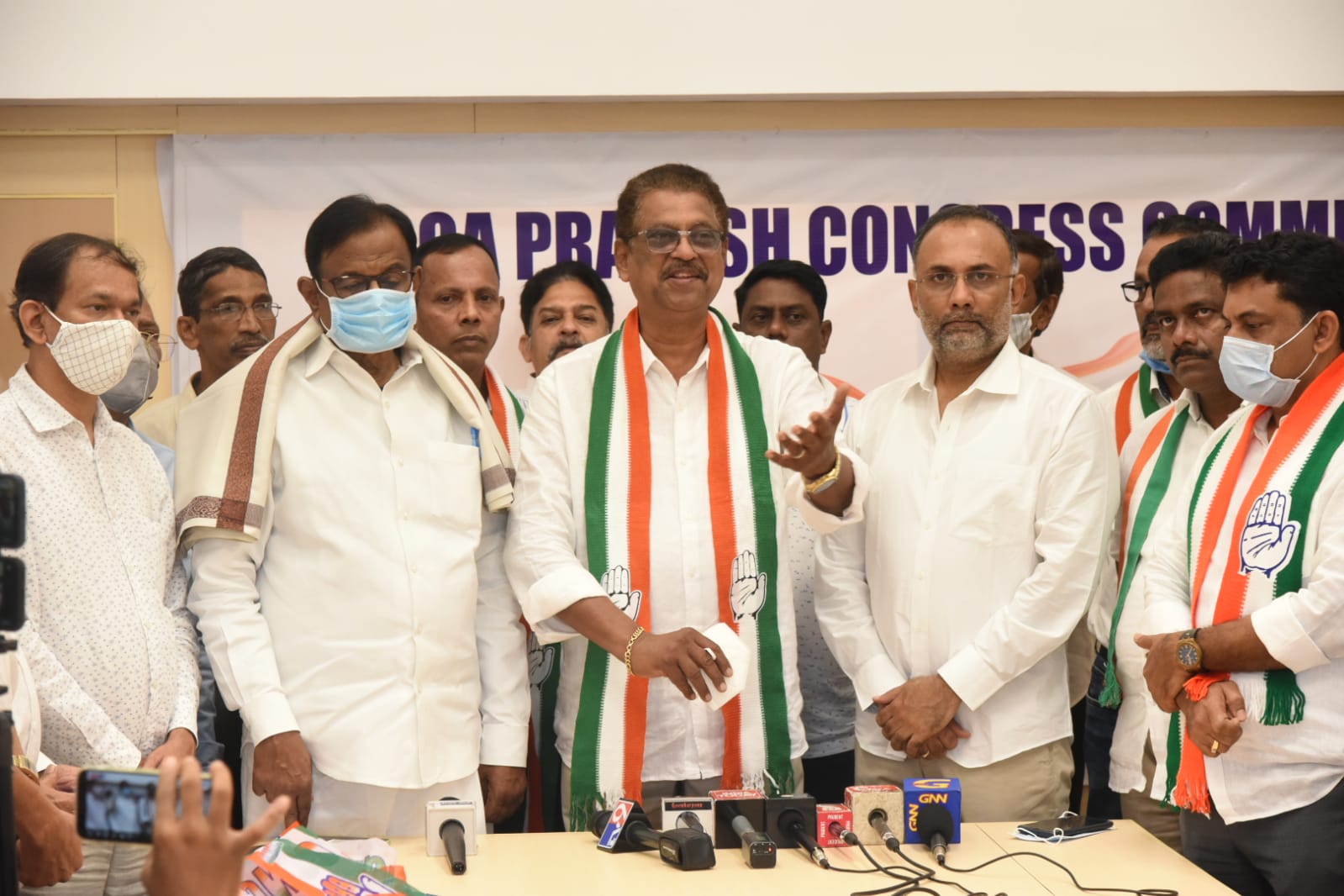 PANAJI: Former councilor of PMC Irvin Soares and former panch member of Curti Narayan Naik on Sunday joined Congress party.
Congress Senior observer P. Chidambaram , AICC Incharge Dinesh Gundu Rao, GPCC President Girish Chodankar, Ponda candidate Rajesh Verenkar, Ponda Block President John Pereira, Tribolo Souza and others were present on the occasion.
Rajesh Verenkar said that Irvin Soares was neglected by former Congress leadership and hence remained with other parties. "He is a senior Congress leader, who was neglected. But today he is joining back Congress to take ahead the secularism of our Party and help us to grow."Verenkar said.
Irvin Soares said that he is being honored joining Congress in the presence of P Chidamabarm to whom he always admired. "I am here to strengthen the Congress party. I will work with full dedication." He said.
Soares said that he is confident that Verenkar will win the assembly election. "It is time to unite every Congressman to defeat the BJP." He said.
"Goa has been a peace loving state. After liberation we faced Opinion Poll and saved ourselves from merging into Maharashtra. Today we have the same situation like an opinion poll, hence we have to fight against those who are trying to divide us. Goa should remain united and all communities should be protected." Soares said.
Girish Chodankar speaking on the occasion said that Congress has always protected communal harmony of Goa and further too will protect all communities. "We are optimistic to win the Ponda seat along with others and form a stable government." Chodankar said.