BJP's ongoing poll campaign in Goa will get a major boost: Sadanand Shet Tanavade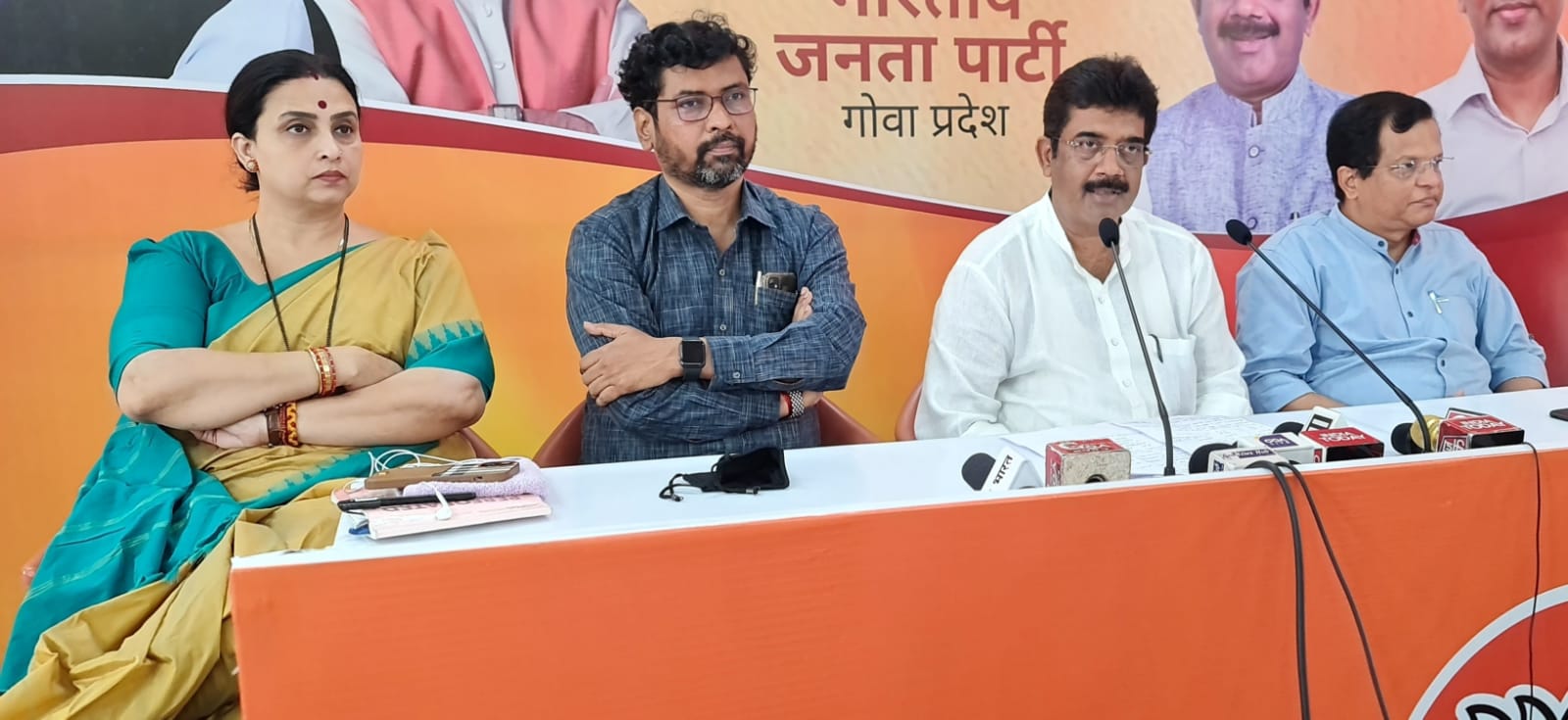 Panaji: The Bharatiya Janata Party's (BJP) ongoing poll campaign in Goa will get a major boost. Hon Prime Minister Shri Narendra Modi Ji, Hon Union Home Minister Shri Amit Shah Ji and several senior party leaders will hit the campaign trail from January 28, by following all the guidelines and SoPs issued by the Election Commission of India in view of COVID-19.
BJP Goa Pradesh President Shri Sadanand Shet Tanawde said the key leaders will participate in meetings, dialogues and contact programs.
"From January 28 onwards, many national leaders will descend in Goa to participate in meetings. At the same time, we will fully abide by ECI guidelines and SoPs issued to prevent spread of COVID-19," Shri Tanawde said at a press meet held in the Party Election Office in Panaji today.
Hon PM Shri Narendra Modi Ji, Hon Union HM Shri Amit Shah Ji, Union Ministers Shri Nitin Gadkari Ji and Smt Smriti Irani, BJP National President Shri J P Nadda Ji, BJP Goa Election In-charge Shri Devendra Fadnavis Ji and co- Incharges Shri G Kishen Reddy Ji and Smt Darshana Jardosh, Goa Desk In-Charge Shri C T Ravi Ji and other top leaders will be present in Goa to attend small gatherings. Some of these leaders are already camping in Goa and meeting people along with the candidates.
Shri Tanawde also informed the reporters that BJP Goa will release manifesto during this period wherein people centric issues and suggestions made by the general public are incorporated.
"There is no doubt that BJP will be victorious in the coming assembly election as well. We have complete faith in the public that they will vote for BJP for, it is the only party working for overall development. We are certain to get absolute majority," he claimed.
BJP has decided to field candidates across 40 constituencies. List of 34 candidates was recently announced and these candidates are already on a door to door campaigning spree.
Shri Tanawde reiterated that while other political parties are contesting the polls with the only agenda to defeat BJP, 'we (BJP) remain focussed to serve the people and work for their further betterment.'
BJP is the sole party that gave stability in Goa and ensured human and infrastructural development during the last one decade. The double engine sarkar has brought Goa on the top position of development.
BJP also took a dig at Congress for making its candidates pledge before God not to defect the party post-polls. Shri Tanawde said this showed that Congress has no faith in their candidates. "When the party has no faith in its candidates, how can people show their faith in this party and its candidates? Making their candidates pledge before Gods of different religion is indicative of scepticism within the Congress. They know that BJP will once again come to power and hence Congress wants to make sure their candidates don't defect after the elections," Shri Tanawde said.