Increase flights to bring Students from Ukraine to homeland: NSUI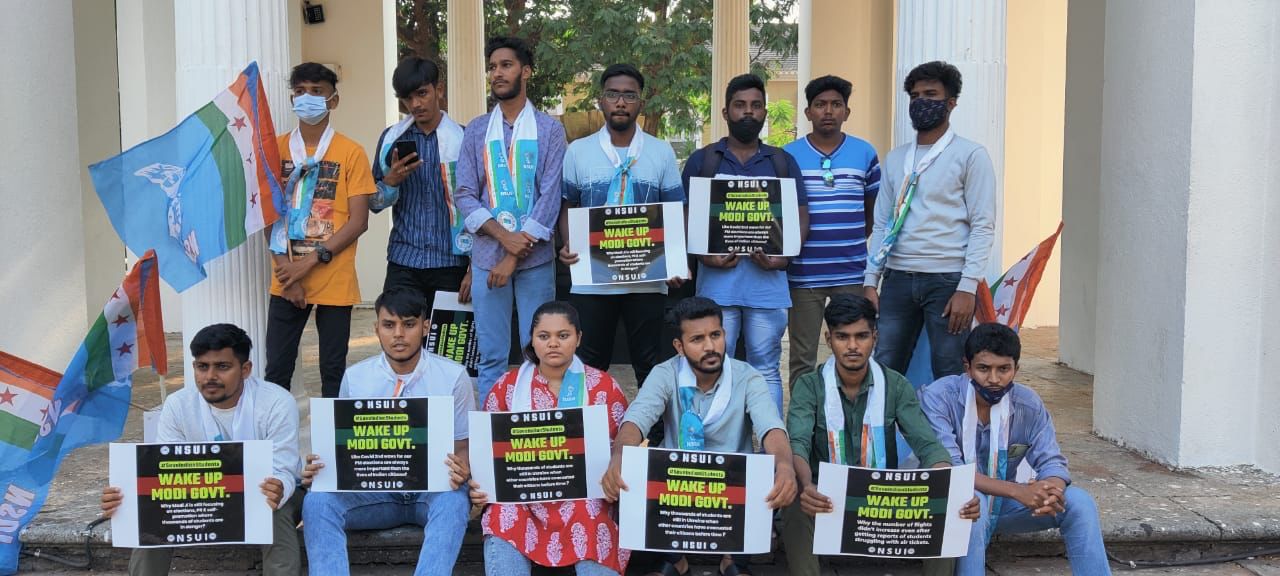 PANAJI: The NSUI Goa unit has demanded to evacuate Goan students stuck in war Ukraine, attacked by Russia.
NSUI President Naushad Chowdhari along with other members protested in Panaji and demanded that the central government should take immediate steps to bring back Goan students.
"There are almost 20 thousand Indian students in Ukraine. They are struggling to come back to their homes in India. But even the Indian embassy has failed to assist them." Naushad said.
According to Naushad, the Indian embassy has failed to get Indian students from East Ukraine. "Embassy is telling them to come to west Ukraine. How is it possible to move from a war site alone without the help of the government. Students are stuck in hostels and wherever they are staying. The Embassy should take the lead to get them out of East Ukraine." Naushad said.
"Central government has failed to tackle the situation. However, Narendra Modi is doing PR stunts in India by getting few students back to homeland. Number of flights should be increased to bring back all our students." Naushad said.
"Why is Modi not contacting the president of Ukraine to evacuate our students. Other countries have evacuated their students." He said.
Calling the Modi government as insensitive, Naushad said that the embassy should bear all the expenses of student evacuation. "Many girls are missing in Ukraine. There should be safety for them. Which the Modi government has failed to give." He said.
Condemning the statements of BJP leaders that Students should not go to study abroad, Naushad said that uneducated BJP leaders should not teach students where to study and where they should not.