IMD Reports Formation of Depression in Southeast Arabian Sea, Anticipates Cyclonic Storm Development
Depression Forms in Southeast Arabian Sea, Expected to Intensify into Cyclonic Storm: IMD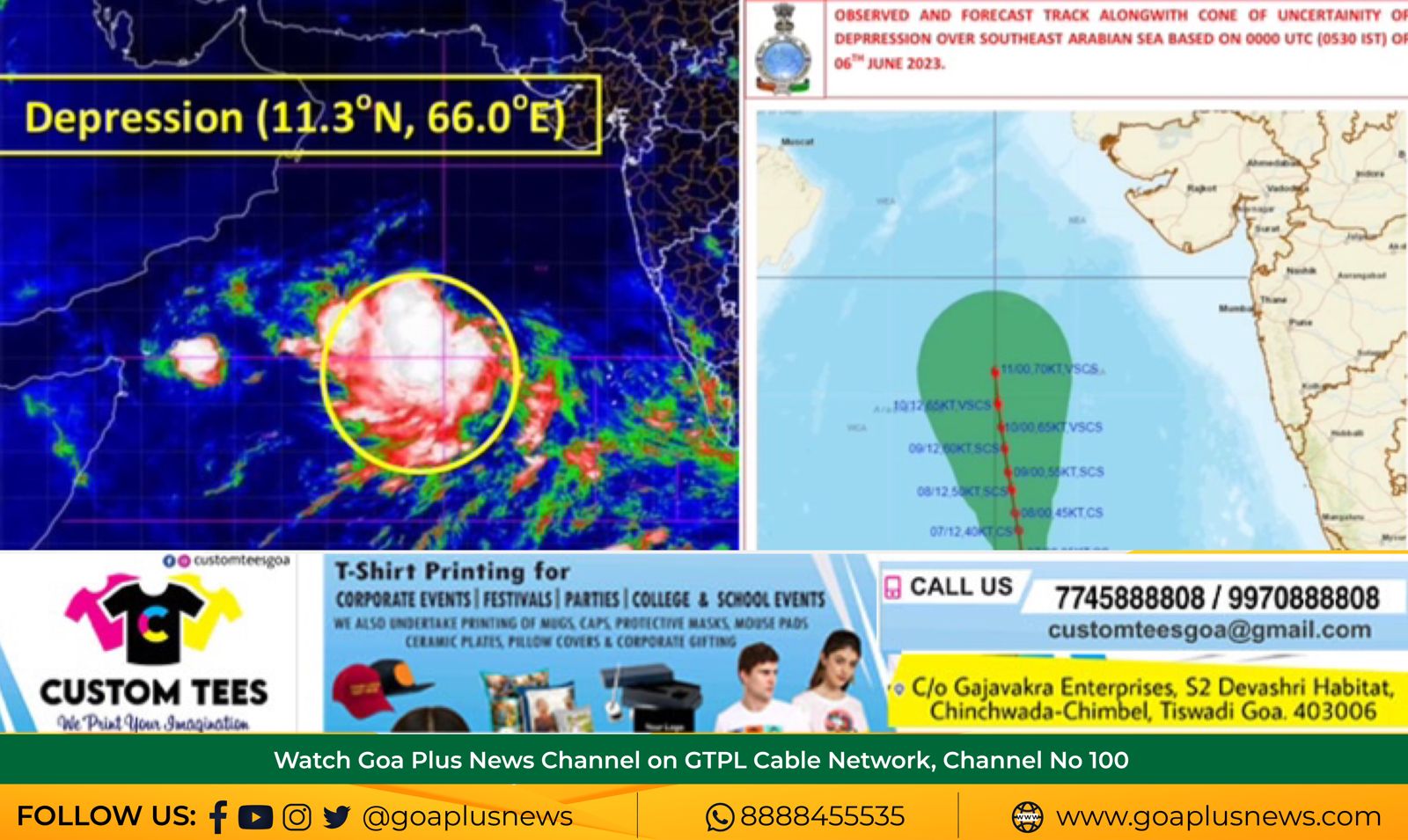 The Indian Meteorological Department (IMD) has reported the formation of a depression in the southeast Arabian Sea. As of the latest observations at 0530 hours IST on June 6, 2023, the depression was centered near latitude 11.3°N and longitude 66.0°E. It is located approximately 920 km west-southwest of Goa, 1120 km south-southwest of Mumbai, 1160 km south of Porbander, and 1520 km south of Karachi.
The IMD predicts that the depression will move in a northerly direction and is likely to intensify into a cyclonic storm over the east-central Arabian Sea and the adjoining southeast region within the next 24 hours. The forecast track and intensity of the system have been provided by the IMD.
The IMD has issued wind warnings for various regions, indicating the expected wind speeds and categories of the cyclonic disturbance at different times. The sea condition is also expected to be rough to very rough, with increasing intensity in the coming days.
Fishermen have been advised to refrain from venturing into specific areas of the Arabian Sea and coastal regions, and those currently at sea are urged to return to the coast by the afternoon of June 6.
The IMD will continue to monitor the system closely, and further updates will be provided at 1130 hours IST on June 6, 2023.