Goa Beaches Closed for Swimming and Water Sports During Monsoon Season, Drishti Marine Announces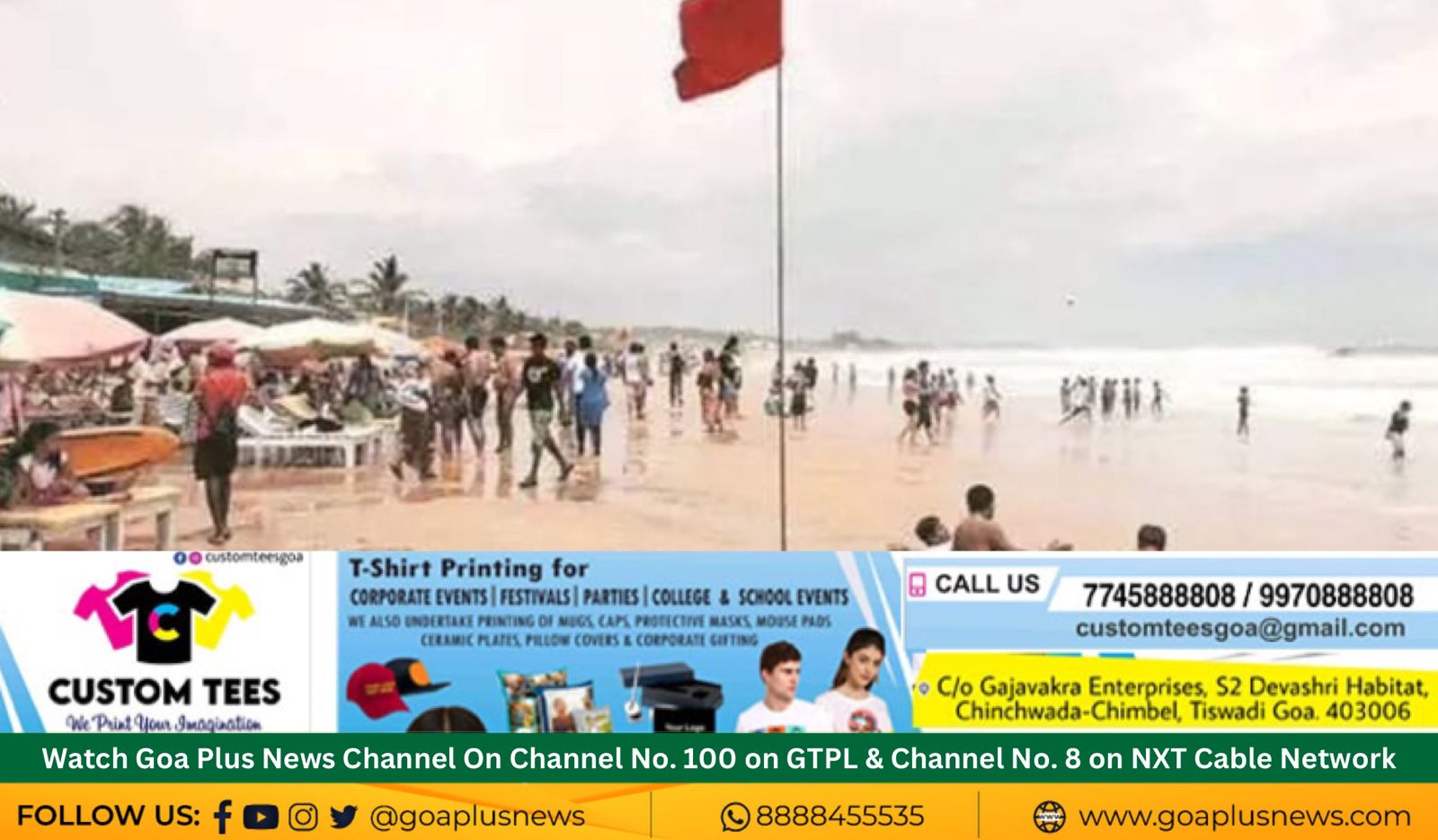 GOA: Beaches in Goa will be closed for swimming and water sports during the monsoon season, said Drishti Marine, the state-appointed private lifeguard agency that carries out rescue and relief operations on the state's beaches and other water bodies.
'Due to the weather change and the onset of the monsoon showers, beaches will henceforth be closed for swimming. Water sports activity has also been suspended on Goa's beaches,' Navin Awasthi, chief executive officer of Drishti Marine, said on Sunday.
The agency said that on account of the monsoons, with heavy rainfall and high waves expected, red flags have been placed across the beaches to stop people from wading into the sea.
'We have placed red flags at all beaches to indicate that the area is not suitable for swimming. Wading into the water is also not advised. Our team of lifesavers stationed along the coast is keeping an eye on weather patterns and how they influence the seas. The team has been trained to perform rescues in bad weather,' added Awasthi.
Drishti Marine issued an advisory asking visitors to avoid rocky areas, cliffs and hills along the shoreline. 'During the monsoon season, these stretches are considered perilous due to their slippery nature. The wave height, intensity and frequencies of the waves in the sea are extremely high, making it easy for beach-goers to get pulled into the sea,' the advisory stated.
On Sunday, a 22-year-old tourist from Uttar Pradesh drowned while clicking a selfie at Vagator beach. At least 92 people have drowned and 5,565 have been rescued at Goa's beaches and water bodies since 2008, according to data compiled by Drishti Marine. Of the 92 incidents, 43 have taken place in the last six years.
The India Meteorological Department (IMD) on Sunday said that the southwest monsoon has advanced into more parts of the central Arabian Sea, some parts of Karnataka, Goa, some parts of the Konkan, most parts of Tamil Nadu and Puducherry, some parts of Andhra Pradesh, the entire southwest, some parts of west-central Bay of Bengal, some parts of northwest Bay of Bengal and parts of northeast Bay of Bengal.