I am not privy to any discussion on Goa AAP MLAs joining BJP: Savio Rodrigues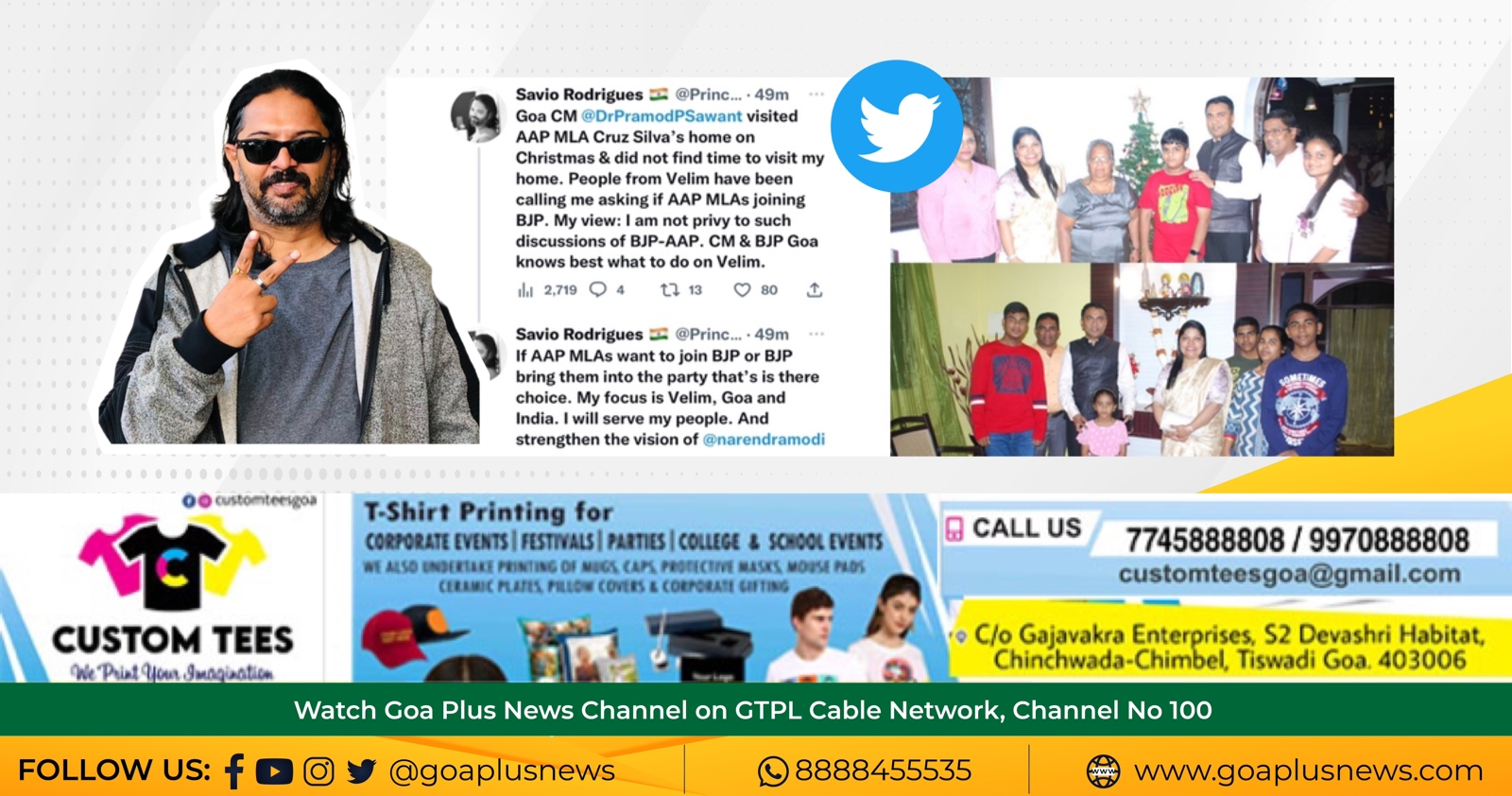 Panaji: Goa is abuzz with speculation of Aam Aadmi Party (AAP) MLAs joining BJP in Goa after Chief Minister of Goa visited the homes of Benaulim MLA Capt. Venky Viegas and Velim MLA Cruz Silva on Christmas Day.
Reportedly, Goa CM did not visit Christian representatives of the BJP Velim Mandal on Christmas Day. BJP Spokesperson Savio Rodrigues has been working with the BJP Velim Mandal to increase BJP footprint in the constituency.
Taking to social media, Savio Rodrigues, BJP Spokesperson and Velim candidate in Goa Elections 2022, expressed, "Goa CM @DrPramodPSawant visited AAP MLA Cruz Silva's home on Christmas & did not find time to visit my home. People from Velim have been calling me asking if AAP MLAs joining BJP. My view: I am not privy to such discussions of BJP-AAP. CM & BJP Goa knows best what to do on Velim."Rodrigues further added, "If AAP MLAs want to join BJP or BJP bring them into the party that's is there choice. My focus is Velim, Goa and India. I will serve my people. And strengthen the vision of @narendramodi."