Ruling political leaders harassing local youths of Cancona doing business, stop it or face music: Janardhan Bhandari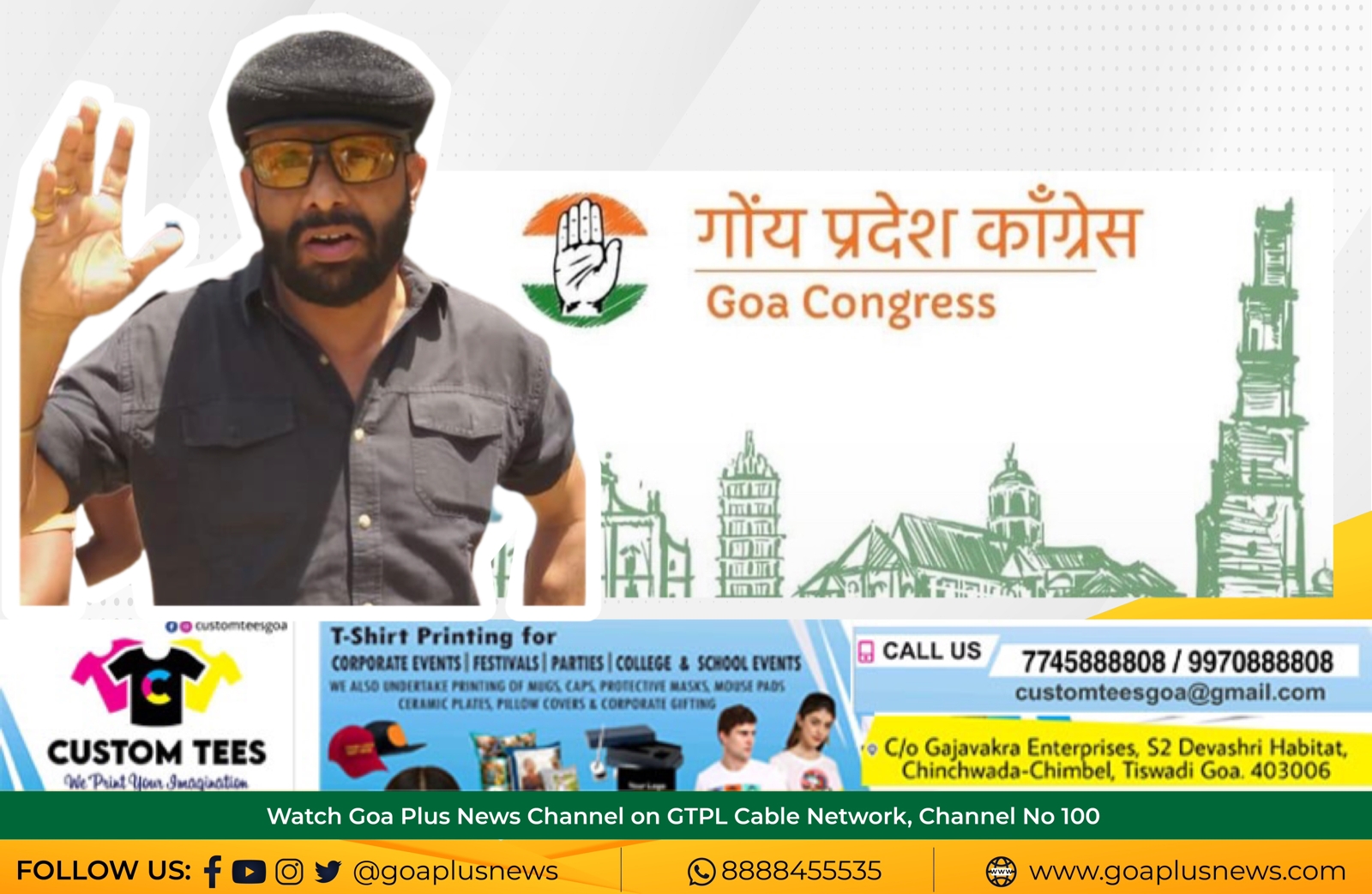 Date: 26/12/2022Panaji: Congress leader Janardhan Bhandari has alleged that Bhumiputras, who are running kiosk owners at Canacona, are harassed by ruling party leaders over political vendetta.
Swabhimani Jagruth Canaconkars and Jana Sena Warriors led by Congress Leader Janardhan Bhandari on Monday gheraoed Cancona Chief Officer Madhu Narvekar over harrasment to local kiosk owners.
Bhandari said that Canacona Congress Parivar and JANASENA warriors have submitted a representation to the Chief Minister, other Ministers and various government authorities to draw their attention over this harrasment met by educated youths
. "Our Bhumiputra youths of Canacona are earning their living running small business through handcart/gaddas. But they are harrassed by rulling political leaders. If this continues then they will suffer and government willl be responsible for it." Bhandari said.
He said that after the dreadful phase of Covid-19 pandemic, the Govt. of Goa had itself started "the Atmanirbhar Bharat, Swayampurna Goa" Scheme on 1st October, 2021 to enhance economic activities in the state and make the villagers self-reliant and make ways for better livelihood.
"But now it seems ruling political leaders are trying to create hurdle to the idea of its own governmemt and hence they are after the local youths and harrassing them to stop their business activities," Bhandari further said.
"In the memorandum one case is cited where a local youth who started a handcart at Palolem beach to support his family was met with grave injustice. This youth was always on forefront on various development issue of Canacona and participated in various movements for betterment of Canacona but unfortunately, he was not supporter of Ruling Party MLA. When the yes-man of local MLA noticed his handcart, they immediately brought it to the notice of Local MLA and forcefully shut down it. Forceful closure had incurred a huge loss of thousands of rupees to the youth as goods and other material were wasted. Why the bhumiputra of Canacona can't do business in Canacona? Why do elected representatives harass political opponents? Is it fair to use govt. machinery to finish poor local youths for taking political revenge?," he said.
Even the Hon'ble Chief Minister has publicly admitted that he would not be able to provide government jobs to everyone in Goa and therefore advised Goan people to become "Swayampurna" by starting their own business.
He said that even the present Chairperson of Canacona Municipal Council has publicly supported bhumiputra of Canacona and said only Goans have right to do business in Goa." However, Chief Officer Madhu Narvekar is harrassing Bhimiputras to carryout business," Bhandari said. "
But still injustice is done on local bhumiputras only to take political revenge." Bhandari said.
According to him through the memorandum an ultimatum has been given to the govt. authorities to allow these bhumiputras of Canacona from today itself.
"If gaddas/handcarts of local Canconkars which were removed are not restored back, we will undertake a drive against illegal businesses of outsiders in Canacona and will forcefully close down such illegal businesses," he said.