Home Grown Goa's First Waste Management Start-up YIMBY is Growing Bigger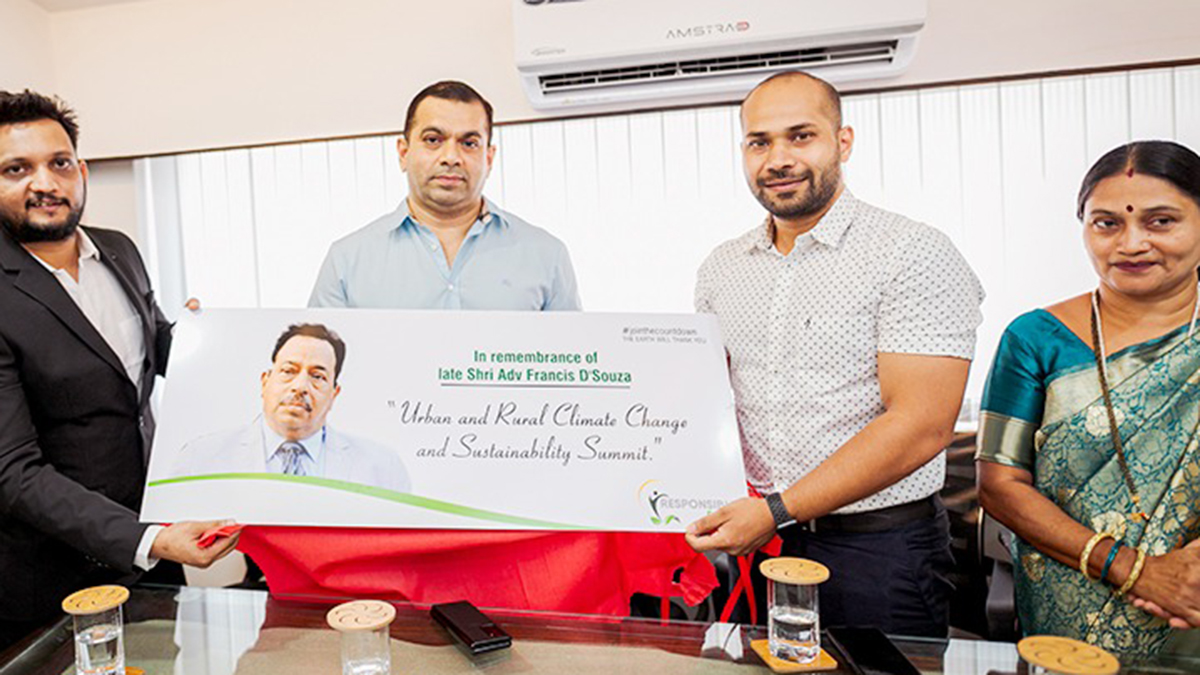 Panaji: YIMBY (Inovativa Waste Aid and Management) – Goa's first Waste Management registered "start-up" is growing bigger with the opening of a bigger office space getting on the path of our Chief Minister's vision of "Swayampurna Goa". Despite being established at the onset of the pandemic, YIMBY has managed to be the only start up that has seen net profits and has attracted investments from a HNI and a corporate firm. Yimby is a Goan start-up and has also created job opportunities for our fellow Goans in the field of waste management.
The opening ceremony was graced by Shri. Rohan Khaunte, Hon'ble Minister of Tourism, IT, Printing & Stationary & MLA of Porvorim Constituency, Shri. Joshua D'souza, MLA of Mapusa Constituency and Vice- Chairman GSIDC and Smt. Shubhangi Vaigankar, Chairperson of Mapusa Municipal Council.
The main highlight of this event was the announcement of the launch of "Urban and Rural Climate Change and Sustainability Summit" in the remembrance of Late Shri Adv. Francis D'Souza. This initiative is in association with Responsible Earth Foundation an NGO by Yimby itself.
The launch also unveiled their new logo and their very own e-commerce website which will be harboring a wide range of Eco-friendly products and the profits will be donated towards the foundation.
On the launch, Shri. Rohan Khaunte expressed "We wanted to see start-ups become proper ventures and scale up their businesses. Therefore, YIMBY is the way forward. I am glad that Mr. Gaurav Pokle has come up with options and solutions, right from collecting the waste to generating electricity out of it and more. I have seen that as an entrepreneur he puts his mind, body, soul and passion in the ventures he takes up." –
Shri. Joshua D'Souza said "Idea behind YIMBY is 'Yes In My Backyard'. This is an attitude which we need to incorporate in our daily lives, to have a better future. I congratulate Mr. Gaurav Pokle for this outstanding initiative to generate wealth out of waste. Infact, it's commendable how the majority of the office interiors are made from recycled items. I am glad that YIMBY stands firm on its values of integrating sustainability everywhere."
Gaurav Pokle, Managing Director & CEO of Yimby said "Yimby takes pride in being the only firm in the country which provides a one-stop-shop solution to all the waste management problems. As of today, there is a fully functional office in Goa and are hopeful towards soon opening branches across the country. This is a one step forward towards Sustainable Development in the state".