Govt. circular omitted the name state's first CM Dayanand Bandodkar from the list of eminent personalities, MGP MLA Sudin Dhavalikar condemns the circular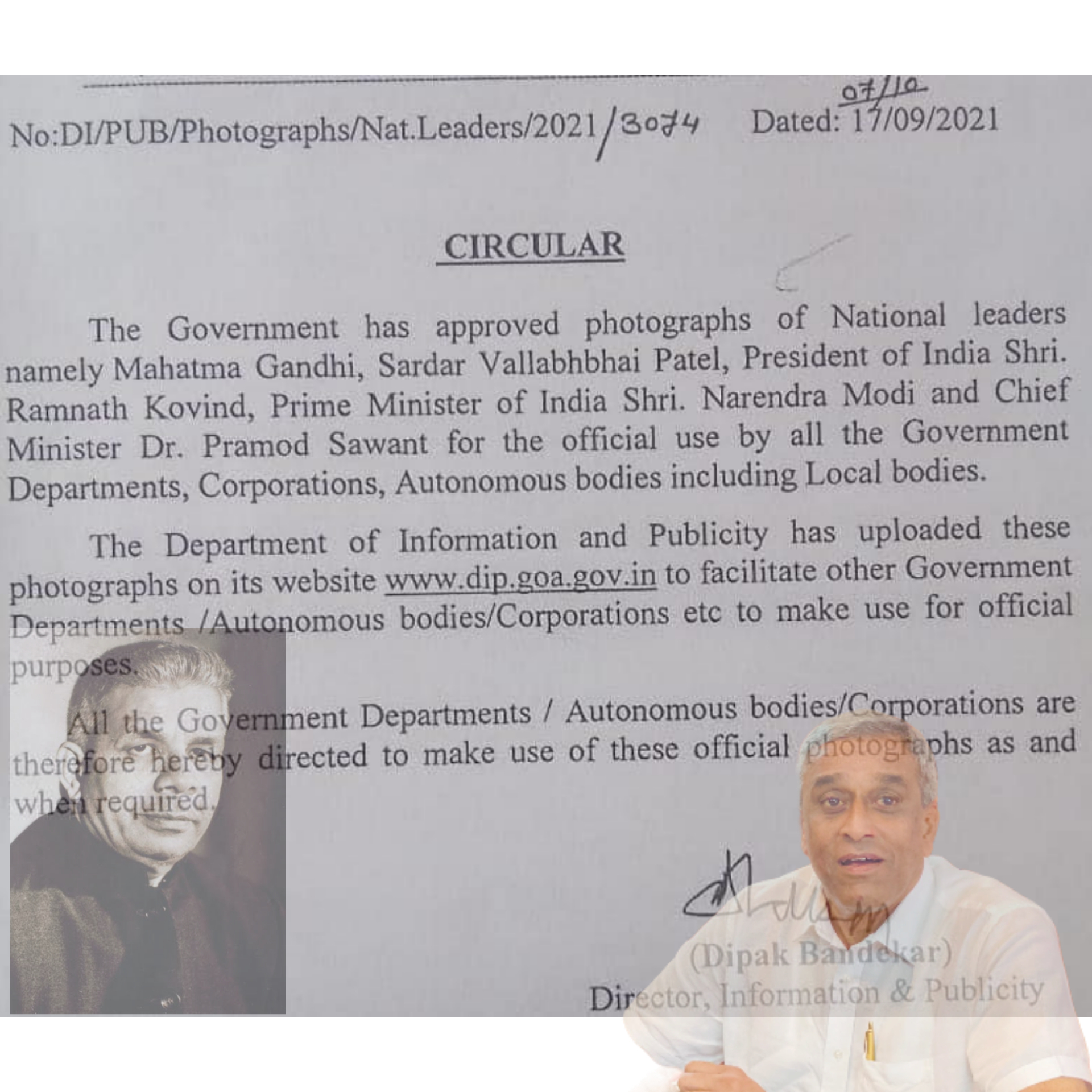 Panaji: The circular issued by Directorate of Information and Publicity, a wing of Goa government, on Thursday, has approved the photographs of National leaders namely Mahatma Gandhi, Sardar Vallabhbhai Patel, President of India Ram Nath Kovind, Prime Minister of India Narendra Modi and Chief Minister Dr Pramod Sawant for the official use by all the Government departments, corporations, autonomous bodies including local bodies.
Director of Information and Publicity Dipak Bandekar has said through the circular that the department has uploaded these photographs on its website to facilitate other Government Departments, autonomous bodies, corporations etc to make use for official purposes.
Maharashtrawadi Gomantak Party (MGP) on Saturday protested after State government's circular omitted the name of its founder and state's first chief minister Dayanand Bandodkar from the list of eminent personalities.
On Saturday, MGP MLA Sudin Dhavalikar condemned the circular. "I strongly condemn the decision taken by the Chief Minister and demand to roll back the notification and include name of Shri Bhausaheb (Dayanand) Bandodkar," reads the media statement by Dhavalikar.
He stated that Goa's First Chief Minister Bhausaheb Bandodkar is considered as "yugpurush of Goa" by all the people of Goa.
"But Goa's present Chief Minister considers himself as more eminent than our Bhausaheb Bandodkar thus omitting the name of Shri Bhausaheb Bandodkar from the list of eminent Leaders for official use as per the new notification issued," he said.