Goa Weather Alert: Thunderstorms Expected to Impact North & South Goa Districts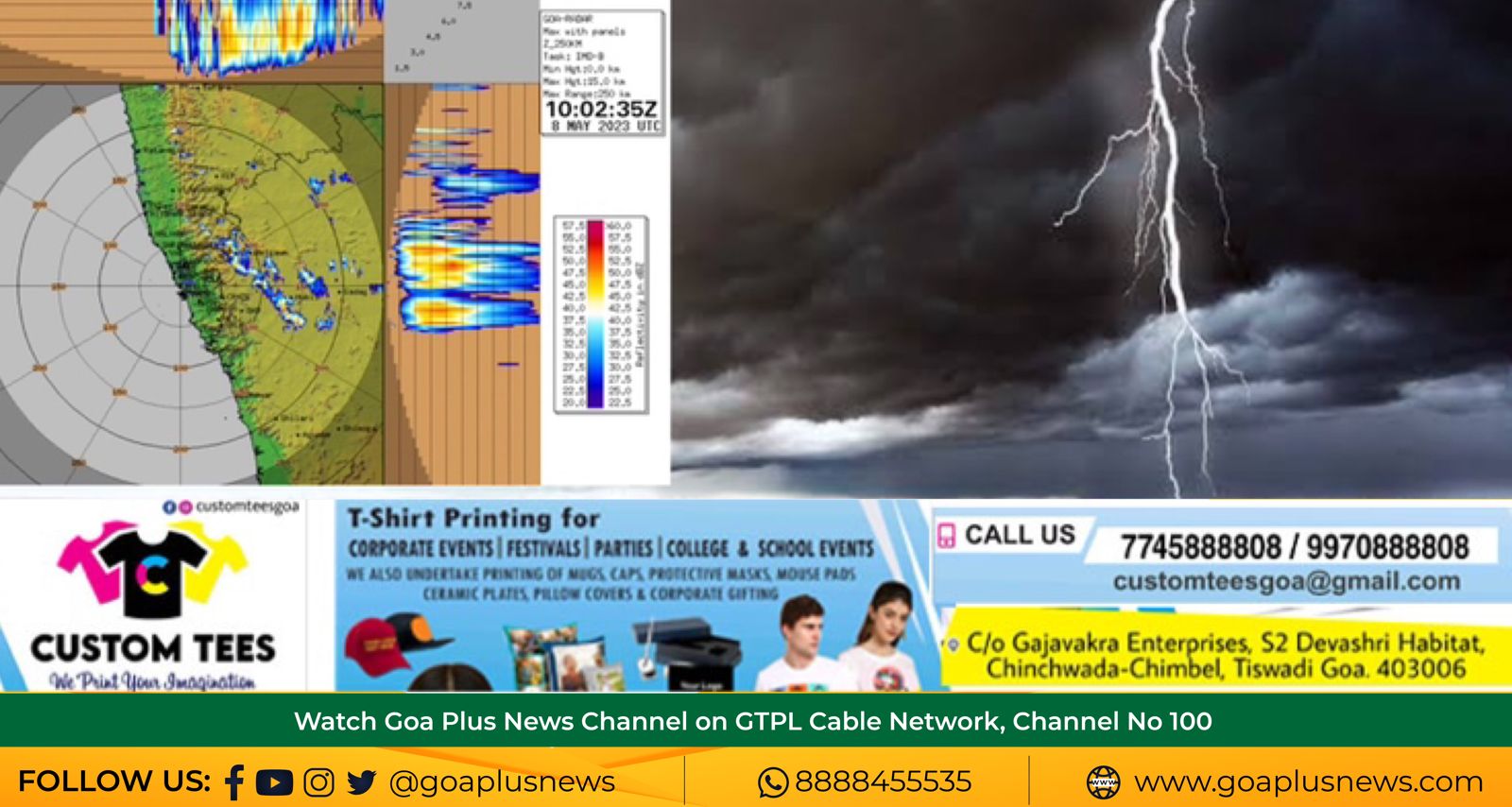 The Meteorological Centre of Goa has issued a nowcast at 15:45 hrs, predicting the arrival of light to moderate thunderstorms in isolated areas of both North and South Goa districts within the next 3-4 hours. Residents are advised to stay alert and take necessary precautions.
Accompanied by thunder and lightning, these thunderstorms may bring along light to moderate spells of rain. At present, isolated thunderstorm cells are approaching the talukas of Pernem, Bicholim, Sattari, and Dharbandora. However, other talukas are also likely to be affected as the clouds are generally moving towards the west.
Goa residents are urged to be cautious during this weather event and stay updated with the latest advisories from local authorities. It is advisable to avoid venturing out in open areas during thunderstorms and seek shelter indoors.
Stay safe and stay informed as the weather situation unfolds across Goa.