Goa Union of Journalists condemns manhandling of journalists in Sangolda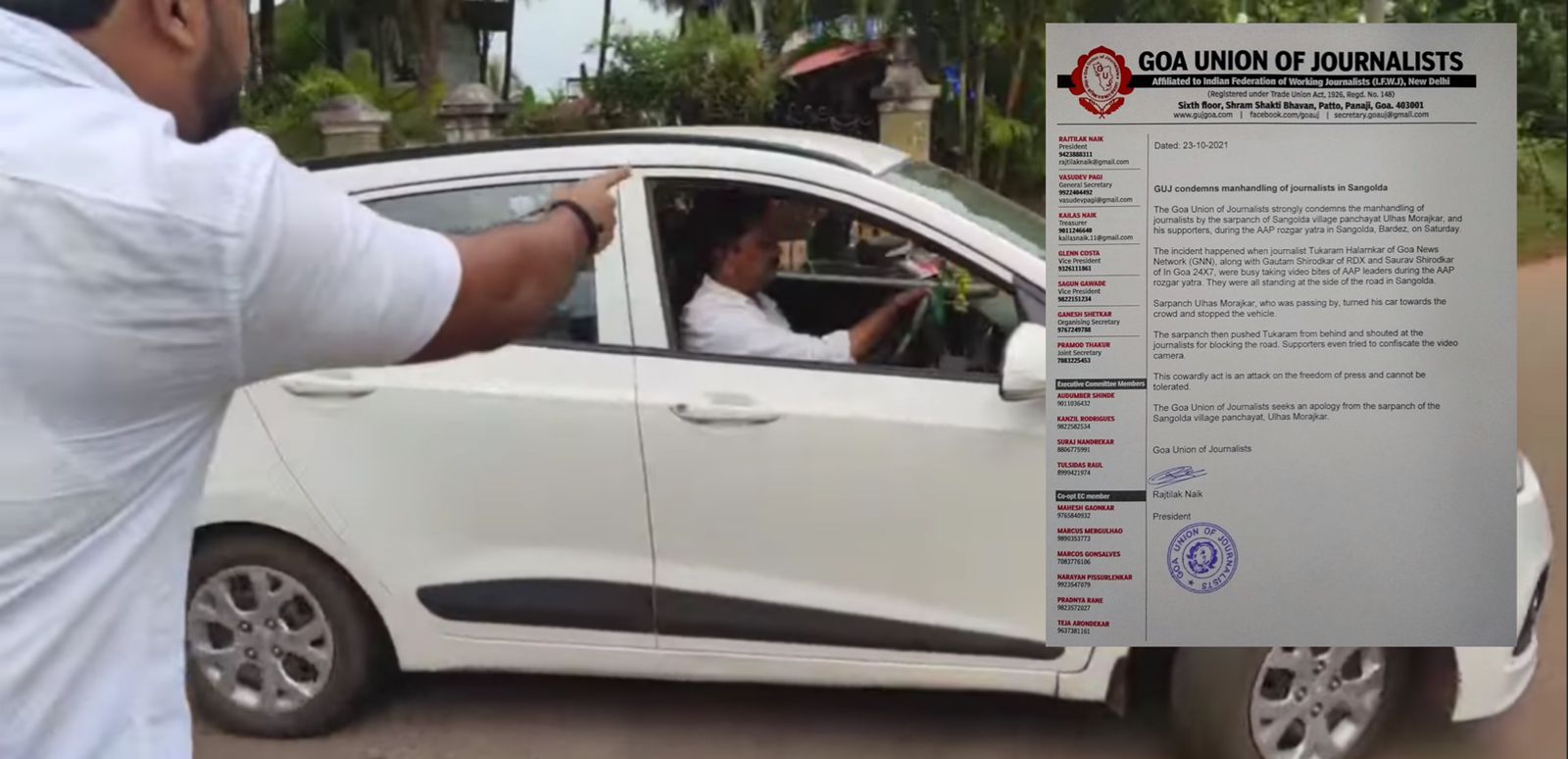 Panaji: The Goa Union of Journalists strongly condemns the manhandling of journalists by the sarpanch of Sangolda village panchayat Ulhas Morajkar, and his supporters, during the AAP rozgar yatra in Sangolda, Bardez, on Saturday.
The incident happened when journalist Tukaram Halarnkar of Goa News Network (GNN), along with Gautam Shirodkar of RDX and Saurav Shirodkar of In Goa 24X7, was busy taking video bites of AAP leaders during the AAP rozgar yatra. They were all standing at the side of the road in Sangolda.
Sarpanch Ulhas Morajkar, who was passing by, turned his car towards the crowd and stopped the vehicle.
The sarpanch then pushed Tukaram from behind and shouted at the journalists for blocking the road. Supporters even tried to confiscate the video camera.
This cowardly act is an attack on the freedom of the press and cannot be tolerated.
The Goa Union of Journalists seeks an apology from the sarpanch of the Sangolda village panchayat, Ulhas Morajkar.