Goa TMC schools the BJP-led government on value-based education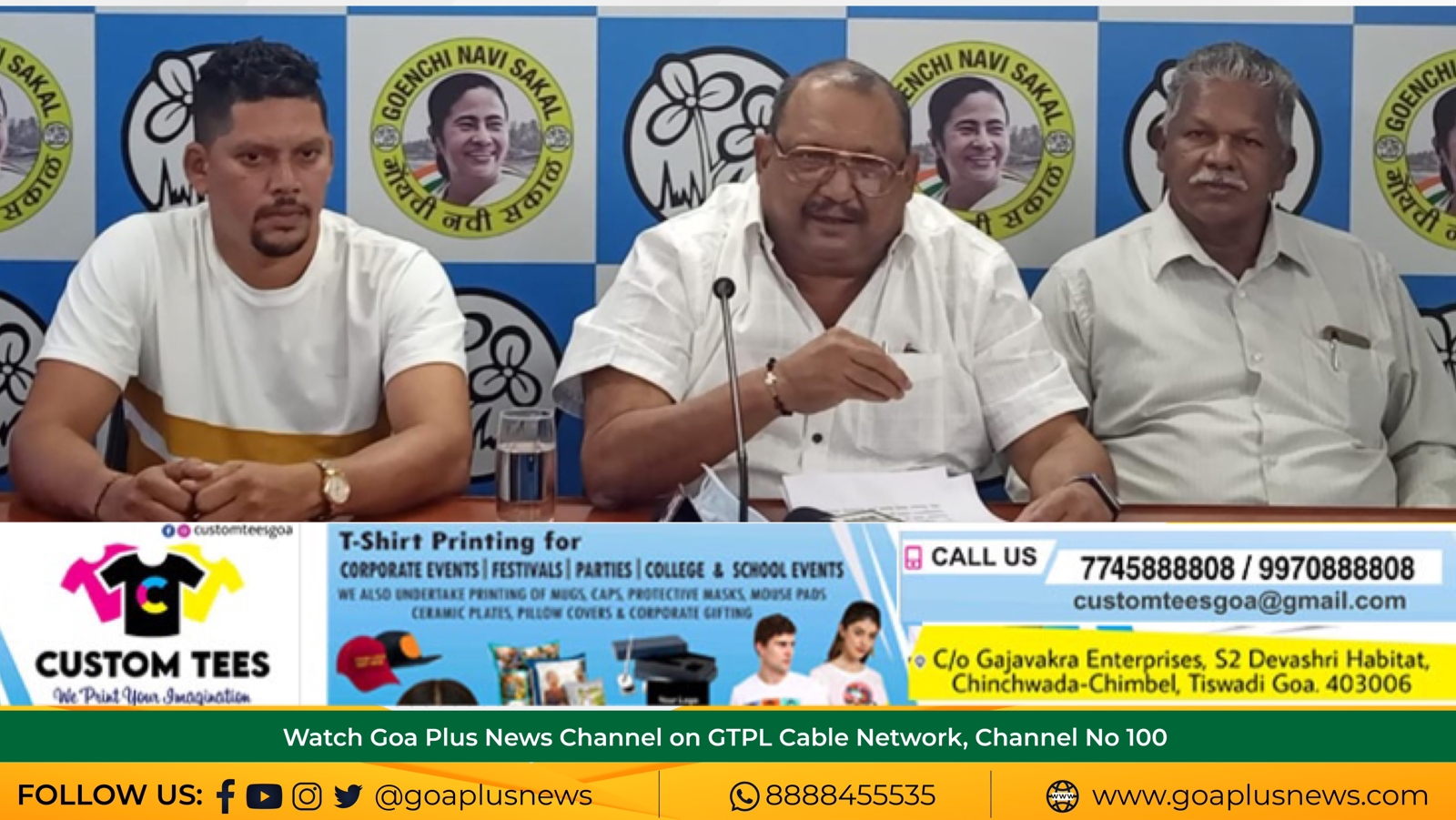 Panaji: Goa Trinamool Congress slammed Chief Minister Pramod Sawant for his recent remarks at the Bharatiya Jain Sanghatana National Convention on imparting value education. Statements were made by Goa TMC Media Coordinator Trajano D'Mello, Goa TMC Youth Coordinator Anthony Peixoto, and Goa TMC Minority Wing Co-Coordinator Vincent Fernandes during a press conference at the party office in Panaji.
Hitting out at Chief Minister Pramod Sawant for failing to impart meaningful values in the state, Trajano D'Mello said, 'Chief Minister Pramod Sawant said that government schools are equipped with qualified teachers but the private schools, on the other hand, are not.' He further added, 'The CM degraded Goa's private schools. The most pertinent question is whether the statement is backed by a collected survey, if yes then they should make the document public.'
Holding the Chief Minister accountable, D'Mello said, 'The BJP government is inept, inadequate, and ineffective. It is surviving on lies and jumlas.' He further stressed 'Values are not only taught in schools and homes but are picked up from society. The CM must understand that government is a role model for the youth of our state, as they depend on the government for education, employment, and startups, amongst other things. Adding on, he said, 'Is he in a position to clearly state what the BJP government in Goa has done to impart value education to the youth of Goa? No, they have not.
'Citing examples of how the BJP government has repeatedly failed today's generation of youth, D'Mello stressed, 'The CM and BJP government are embracing politicians who had taken an oath promising to not leave their political parties post elections. What values is the BJP government delivering to the youth of Goa? When questioned, their own spokesperson passes the buck on to the central government, blaming them for such decisions.' He further added, 'The BJP government is supposed to be a role model for the youth of Goans but the casino culture that is brewing under the BJP government in Goa is imparting the wrong values in the society.'
Lambasting Chief Minister Pramod Sawant over his recent statement blaming outside forces for disrupting the tourism sector in Goa, D'Mello said, ''The CM's recent statement exposes that his government, his intelligence, and his home ministry have collapsed. The Chief Minister can't make such statements. His statement reflects that outside forces disrupted mining and now tourism and he is sleeping on these issues. He should immediately tender his resignation and accept that he has failed to apprehend the culprits behind such grave economic crime'