Road, retaining wall works begin at Paliem, Ucassaim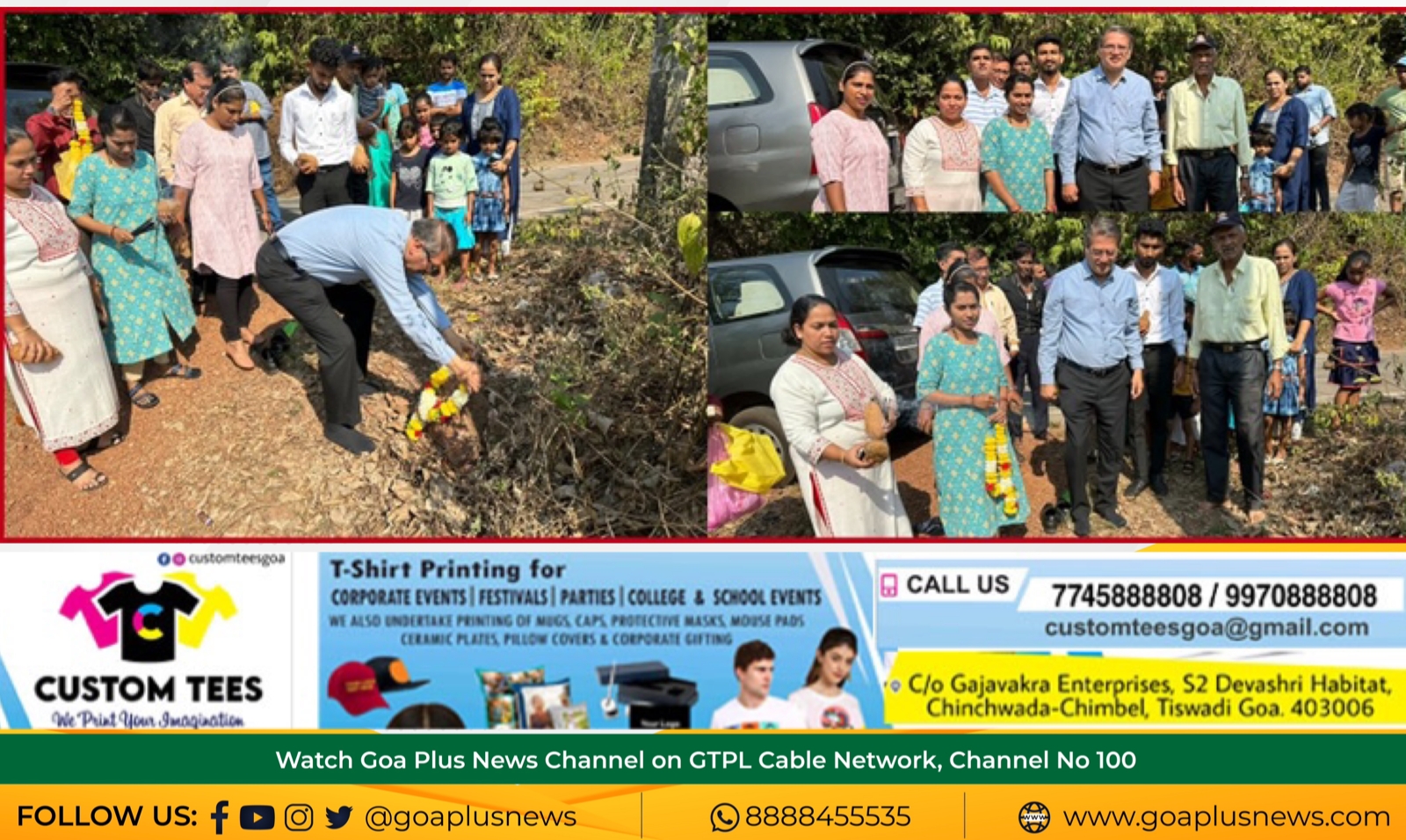 Panaji: Aldona MLA Adv Carlos Alvares Ferreira on Friday inaugurated the work for commencement of hotmixing and retaining wall at Paliem in Uccasiam Village Panchayat.
The construction of the internal road will be taken up near Samir Zantye's house along with the protection wall from Ramnath Zantye's house up to Amar Gadekar's house in ward 7.
The works are being undertaken at a cost of Rs 13 Lakh.
Due to the kutcha road access from the main road, the area used to get stagnated with rain water during monsoon, and hence local residents, especially students, used to find it difficult to walk on this stretch. The road embankment had also washed away due to the absence of sideberm protection wall.
"The project was proposed earlier. But nothing happened. When people apprised me of the issue in August this year, I moved a note to PWD Minister Nilesh Cabral, and he immediately sanctioned and passed it. I am grateful to Hon Minister Nilesh Cabral for sanctioning the work. I am also grateful to Assistant Engineer Walke who has been pursuing this work as well as the team at PWD who are doing this work relentlessly," he said.
"I thank our panchayat members Gauravi, sarpanch Richa, deputy sarpanch Alphy, and panch member Christine for their continued efforts to take up all-round development in this village panchayat without any discrimination and really looking into the needs of the people. I thank everyone for coming and telling me their problems. We will address any problems: please bring it to our notice," he added.