Goa Pradesh Congress demanded an immediate implementation of the Women's Reservation Bill along with provision for SC, ST, OBC reservation – Amit Patkar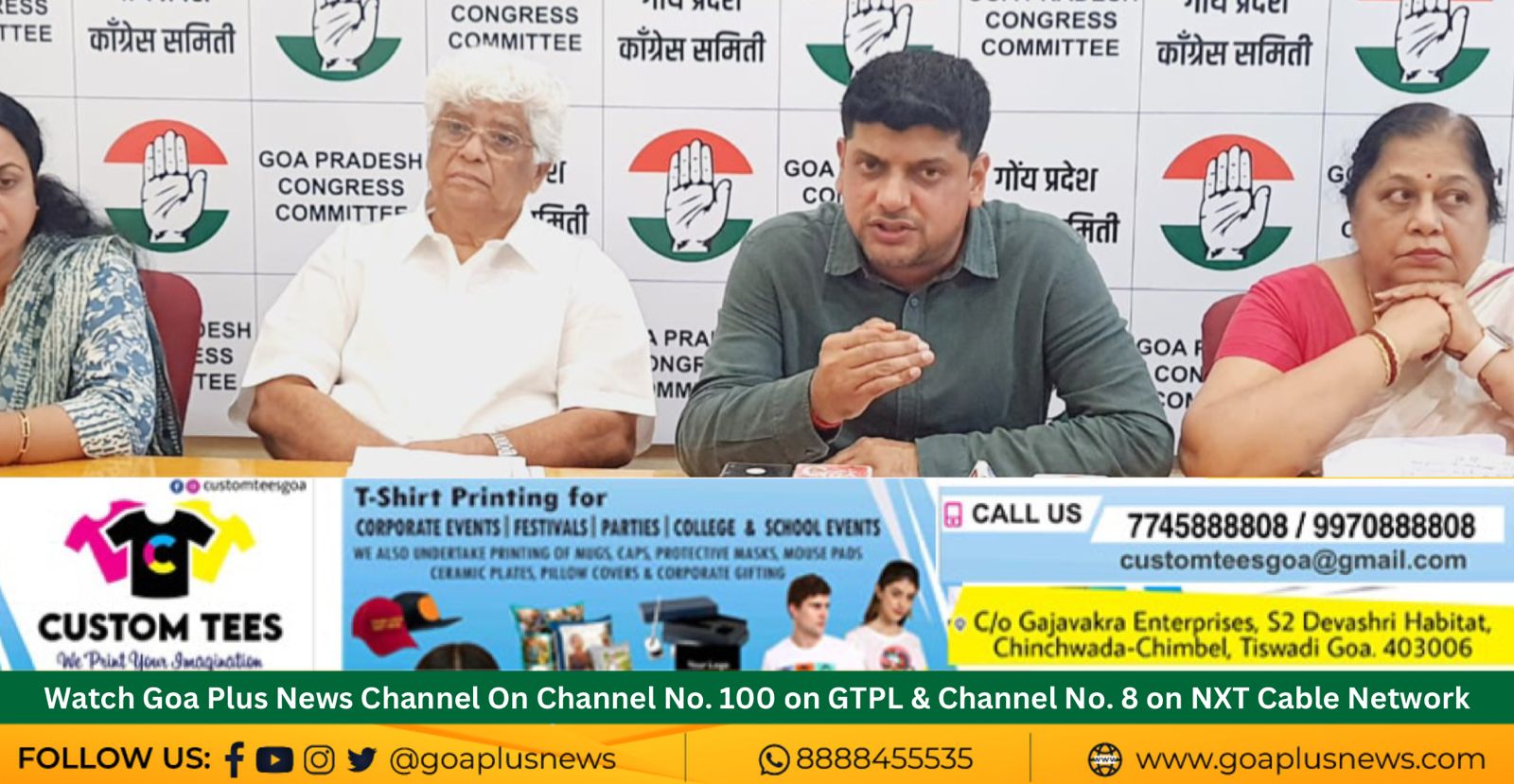 Panaji: Goa Pradesh Congress demanded an immediate implementation of the Women's Reservation Bill instead of delaying the process further by asking for a fresh census. Questioning the seriousness of the BJP 'Jumla' Government in the Women's Reservation Bill, GPCC President, Amit Patkar lashed out at the Government for adding certain terms and conditions for implementation. "If the Government was genuinely serious about women, why include requirements like delimitation and a fresh census in the Terms and Conditions? It will only delay the implementation process," he said.
Patkar highlighted the demands of Shri Rahul Gandhi for the quota for Other Backward Classes (OBC) within the 33% of seats proposed to be reserved for women in the Women's Reservation Bill.
Gandhi, he said, presented data that among the 90 secretaries of the GOI only 3 persons belong to the OBC and control 5% of India's budget.
"Mr. Gandhi also stressed the need for a caste census as soon as possible and to release the data on the caste census done by the UPA government," said Patkar.
He credited former Congress Prime Minister Rajiv Gandhi for initiating the process in 1989. "However, there were several leaders who opposed it at that time. We reviewed the records from the Parliamentary Secretary and it reveals that LK Advani and Jaswant Singh voted against it," he said.
Patkar reiterated, that while BJP's eye-wash politics continues its fake promises, the Government is trying to evade crucial issues like unemployment, inflation, and other issues.
It was than Law Minister of India and now Indian National Congress Leader, Ramakant Khalap who introduced the Constitution Amendment Bill in Lok Sabha to provide a third Reservation for women in Parliament and State Legislatures in 1996.
Speaking at the press conference, Khalap said, "I'm happy to see that Bill come to fruition. I was representing Goans and the women of Goa at that time. Women in India suffered injustice and slavery for centuries. Congress has always worked for women's empowerment," he said.
While the 'Congress supports the Bill, the intentions don't seem to be good,' said Mahila Congress President, Beena Naik. She asked if 'it was right to show a lollipop in front of women?' "The population of women is roughly 51% in India today. The PM knows the figures and they are afraid. The Prime Minister is behaving in an autocratic way. They're not concerned about women but Congress has consistently moved the Bill."
She said that it was former Prime Minister Rajiv's dream to empower women of India to bring them to the forefront.