Goa Forward Party Congratulates AYUSH doctors for Salary Hike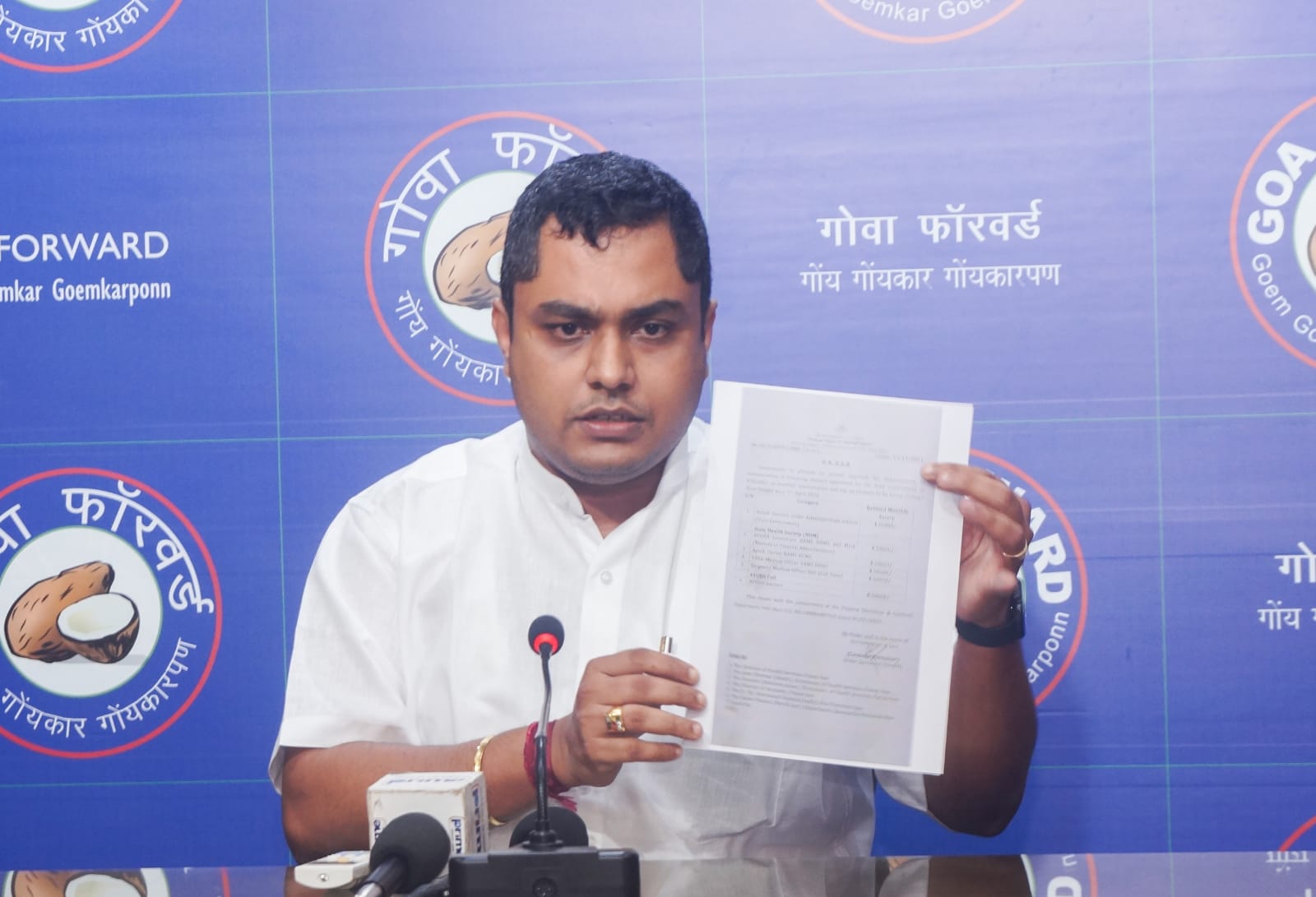 Panaji: Durgadas Kamat, General Secretary (Org) of Goa Forward Party has congratulated the Ayush doctors working under the National Health Mission (NHM) for getting the justice over salary hike.GFP President Vijai Sardesai had raised this issue in assembly sessions and had asked to hike the salary from 20 thousand to at least 65 thousand.
Kamat on Thursday addressed a press conference in Panaji and reacted to the order issued by Directorate of Health in regards to hike in salary of these doctors.
He informed that AYUSH doctors salary has been hiked to Rs 50,000.
"Now it is evident that without fighting for rights, this insensitive BJP government doesn't give justice. These doctors took up the issue with us and we raised it on the right forums. Thus the government was forced to meet their demand." Kamat said.
The Ayush doctors were being paid just Rs 20,000.
Kamat said that there are 82 doctors, who were appointed as part of NHM program. "though they rendered their service during COVID times too, they were paid like peanuts. Hence we had raised this issue and today we feel happy that they have got justice." He said.
"I really feel proud as our President Vijai Sardesai had raised this issue and the Govt was forced to hike the salaries. With constant follow ups we could give them justice. I also congratulate these doctors as they fought for justice." Kamat said.