Goa Congress Vows To Strengthen Congress Under Mallikarjun Kharge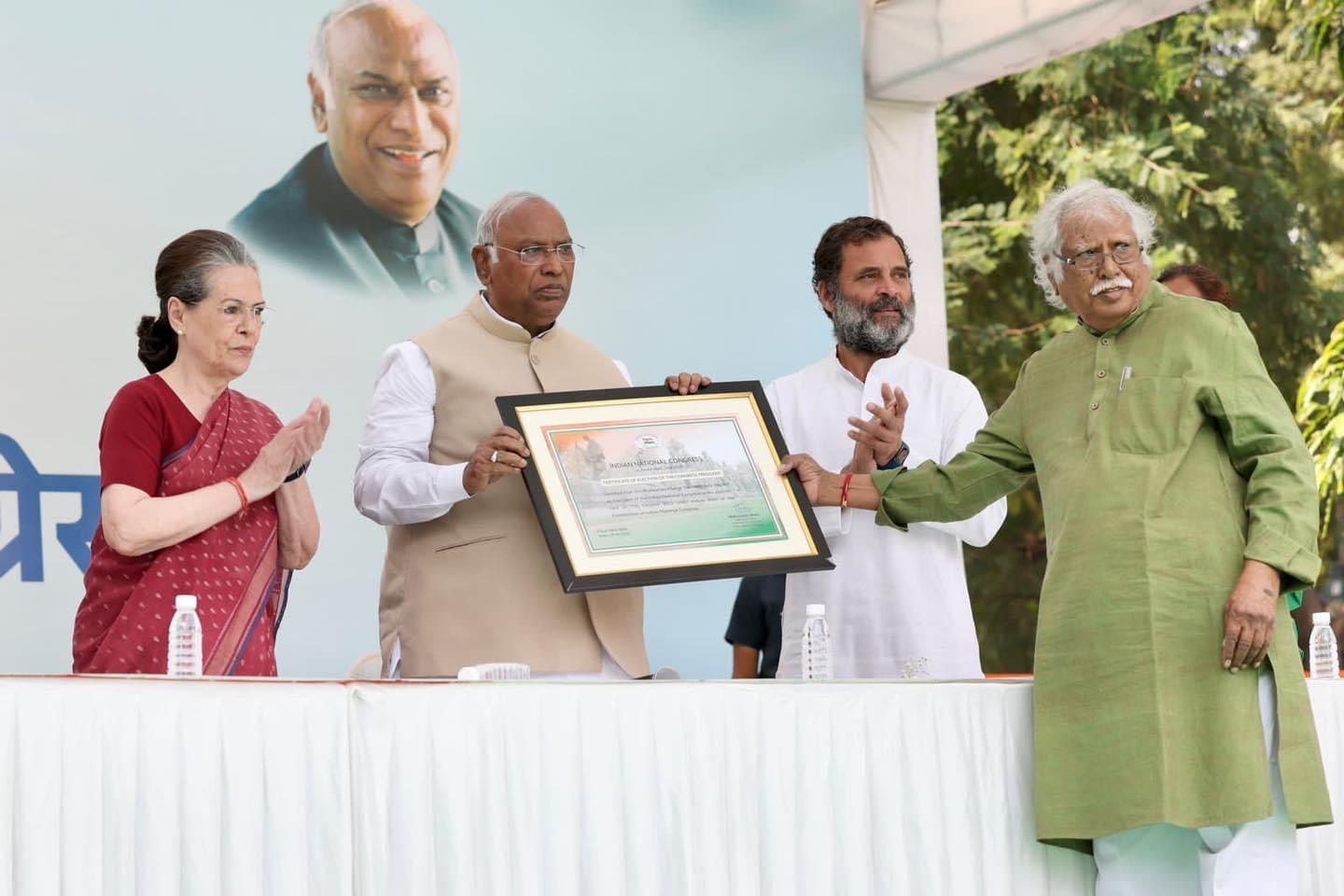 Panaji – Congress functionaries in Goa will work hard with utmost dedication to strengthen the hands of All India Congress President Mallikarjun Kharge and make party strong in Goa once again winning the trust of the people, said Congress President Amit Patkar.
Goa Pradesh Congress Committee president attended the Election Certificate Presentation function in New Delhi today which was attended by outgoing President Sonia Gandhi, Rahul Gandhi, Priyanka Gandhi Vadra and other top leaders of the Party.
We are confident that Congress Party will get stronger with the experienced guidance of our new National President who rose to the top position in a democratically conducted elections, Amit Patkar said.
Although, i could not attend the function today, Congress Legislature Party is committed to work hand in hand with the Congress Party organisation. We will take up issues concerning the people of Goa. We are confident that soon Goa will see a vibrant Congress, said Leader of Opposition Yuri Alemao.
Both Congress Leaders thanked the outgoing President Sonia Gandhi. She has selflessly worked to build the party organisation. We are confident that she will continue to guide the Party, Amit Patkar said
Our leader Rahul Gandhi is walking from Kanyakumari to Kashmir to unite India. He is tirelessly working to spread the message of "Idea of India". Bharat Jodo Yatra will bring in change, claimed Yuri Alemao.
Congress functionaries in Goa will join the Bharat Jodo Yatra soon. We will work as per the vision and direction of the new President, said Amit Patkar.
It is learnt that various Committees at the State level will be constituted soon and various programmes will be undertaken to reach out to the people.