Goa-based Warun Mehta wins Success Gyan's Super Speaker Reality Show
Success Gyan selected Warun as India's Latest Motivational Speaker from 40,000+ contestants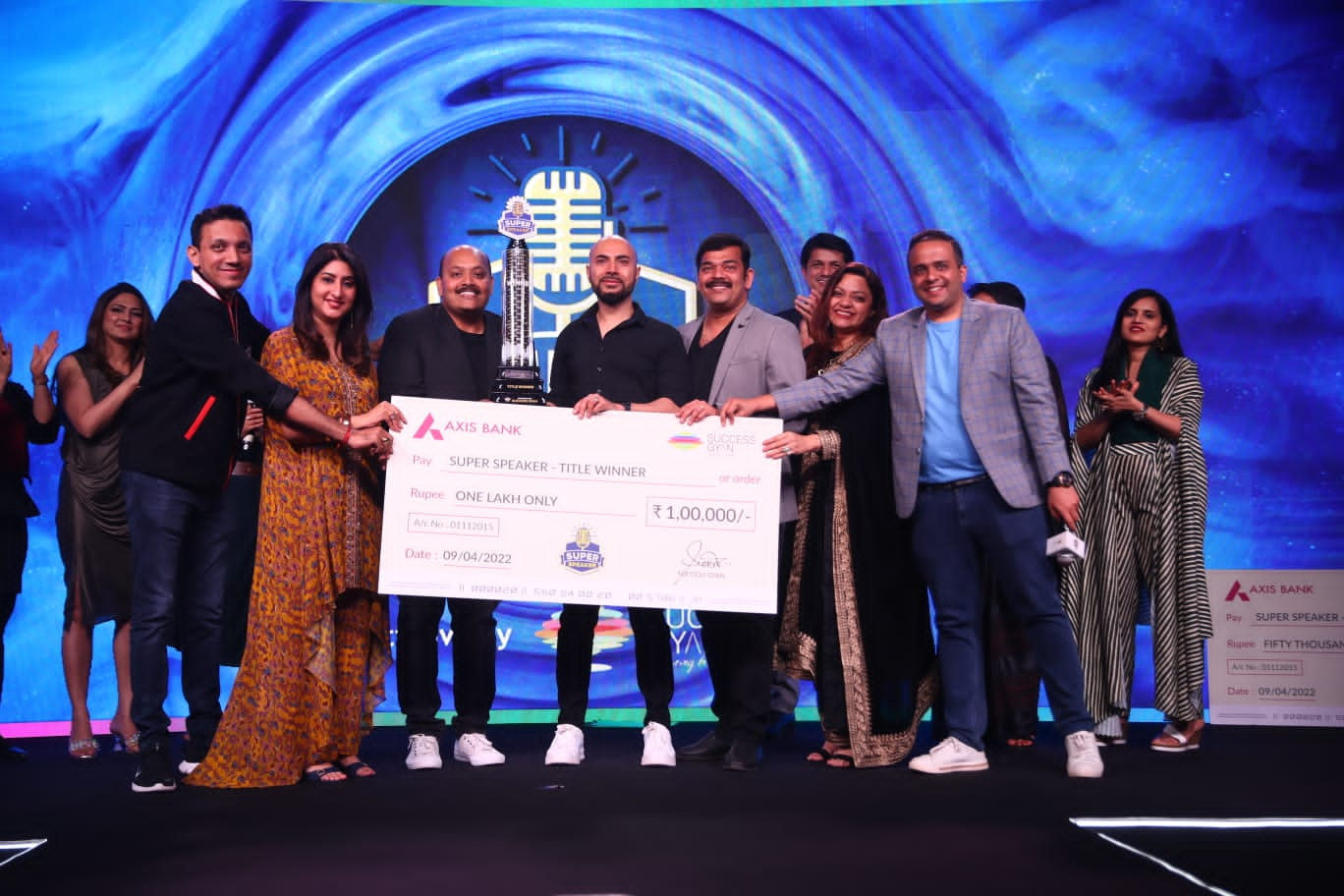 Goa, April 13, 2022: Goa-based certified peak health, nutrition and fitness coach Warun Mehta won the first season of Super Speaker, Success Gyan's ultimate quest for India's next best speaker. Coming from Goa's Dona Paula, Warun has worked with thousands of people across the world transforming their health, fitness, and indeed, their lives.
The reality show's grand finale concluded on April 9, yielding Warun Mehta to India's best coaching and training community, with him now joining the ranks of India's top coaches like Rajiv Talreja, Siddharth Rajsekar, Surendran Jayasekar, Prachi Mayekar and Puja Puneet.
"To say that it is an honor to be around all of you would be a cliche, you all make for my entire email inbox. When someone is around people like this, they don't need to worry about negativity in their life because transformation happens right here. It's a big honor to be the first Super Speaker," he said after being crowned winner, referring to the jury and Success Gyan's CEO Surendran J.
Chosen out of the Super 10 finalists based on public voting and Success Gyan's esteemed jury consisting of the world's best trainers, Warun Mehta has won a cash prize of Rs 1 lakh and will join the training platform's group of top-notch trainers in its offline and online events. The Integrative nutrition and lifestyle coach has been able to heal himself from multiple life-threatening ailments and is now on a mission to help people elevate their health, fitness and longevity.
"When I was able to heal myself from disorders that doctors said I'd have to live with for the rest of my life and experienced vibrant health for the very first time, I asked myself: If this is possible, what else is possible? So I made it my life's mission to stretch the boundaries of what is possible for a human body to achieve at any age. I have a dream to live to a strong, energetic, magnificent 150 and beyond, and inspire people to be their best at any age," shared the young coach.
Surendran J, CEO of Success Gyan shared, "As Success Gyan enters its 11th year, we are excited to have Warun's extensive knowledge and passion in the lifestyle space added to our base of the world's top speakers. We have also announced a new line-up of summits including the Wellness Summit, and Warun's presence will help our tribe of a million+ people derive more value out of our offerings. Congratulations to Warun and the rest of the Super 10 for a power-packed grand finale."
While Warun was crowned at the Finale on Saturday, Success Gyan announced the launch of Season 2 of the Super Speaker that promises to be bigger and better. For Super Speaker 2, Success Gyan will be giving out total cash prizes worth INR 50 Lakh where the winner will get INR 10 Lakhs and runner up will get 5 Lakhs. Besides this, the winner will have the opportunity to join Success Gyan's team of world renowned coaches. Interested contestants should be Indian citizens over the age of 18 years and can register at https://bit.ly/SUPERSPEAKER-S2