Former INC and NCP leaders join Goa Trinamool Congress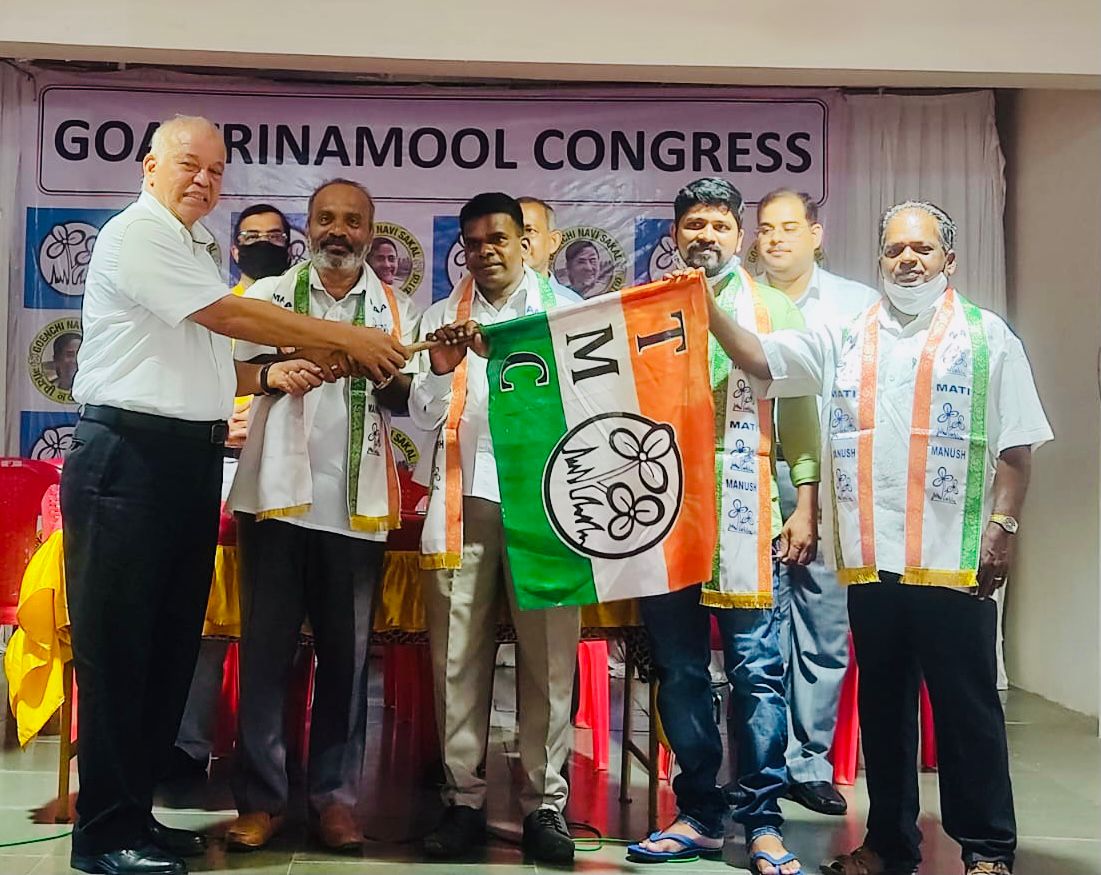 Mandrem: Goa Trinamool Congress on Monday welcomed Shri Santhosh Mandrekar and Shri Daniel D'Souza into the party. The induction ceremony was presided over by Former CM and seven-time Navelim MLA who recently joined the Goa Trinamool Congress, Shri Luizinho Faleiro. Other AITC leaders who graced the occasion were Shri Gautam Deb, former WB Minister and MLA, Shri Yatish Naik, Shri Mario Pinto, and Shri Vijay Pai.

Shri Santhosh Mandrekar is a renowned journalist who was awarded the prestigious Dr.
Ambedkar Samaj Ratna Award for his contribution to society. He contested on an NCP
ticket in the 2017 assembly elections.

Shri Daniel D Souza is the former Sarpanch from Arambol panchayat and has also held the
post of a Block President for INC from Mandrem constituency in the past.

Addressing the media, Shri Daniel D Souza said, "We will try to convince the people to join
TMC because we have seen the work of BJP and Congress for decades. What have they done
in Mandrem Constituency? Can they tell us how many jobs they have provided? They
haven't been able to find a solution to the basic water and road problems for the past 25
years. We have come to change this."

Soon after the induction, Goa TMC leader Shri Luizinho Faleiro said, "We will try to find the
problems of people in every village, in every constituency. We will find what the
aspirations of the people of Goa are. We have a battalion of people who know politics. We
are going to work out the best vision for Goa."

Goa Trinamool Congress whole-heartedly welcomes the spirited leaders and hopes to work
in complete collaboration towards a better Goa.