EP Biocomposite's Sustainability Seminar: Ensuring New Green Business Models For A Secured Future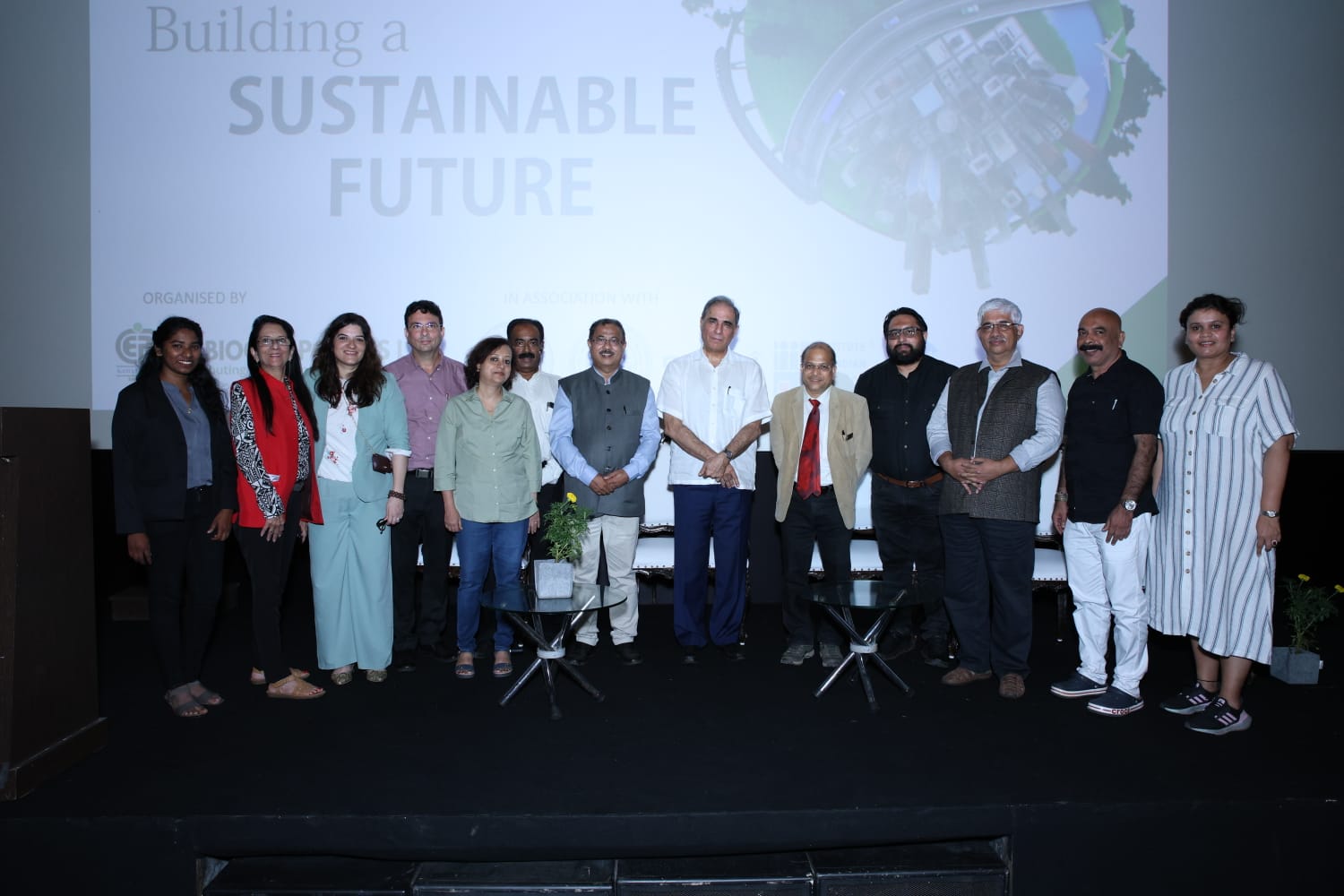 Panaji, Goa, September 8: EP Biocomposites Limited, the flagship company of EP Kamat Group organized a seminar on "Building a Sustainable Future" on September 08, 2023 to highlight the importance of embracing sustainable practices as a way of life. The company prides over its mission to actively contribute towards a cleaner, greener & safer planet and has a vision to become a leader in sanitation and recycling space in India to achieve an ambitious goal of recycling 100 million liters of water every day joined hands with various professional organizations in facilitating the session of Renowned Architect and Padma Bhushan Awardee Arch Hafeez Contractor.
The program was held at Entertainment Society of Goa, Panaji, Goa and was conducted in association with The Indian Institute of Architects (IIA), Indian institute of Interior Designers (IIID), CREDAI, Indian Plumbing Association (IPA) and The Institute of Engineers, India (IEI).
The event kick started with a Welcome address from Mr. Rajkumar Kamat, Founder & Managing Director of EP Biocomposites Limited. Mr Anand Menon, Chief Executive Officer of the Company gave an elaborate presentation on their range of product lines and also did the Vote of Thanks.
The highlight of the event was an interaction with key note speaker, celebrated Architect and Padma Bhushan Awardee Architect Hafeez Contractor. During the course of interaction, Arch Contractor revealed his thoughts on how India can achieve its goal of Net Zero in terms of emissions & discharges, practices needed to be adopted for aligning with the goal, need for vertical growth and preservation of heritage structures in cities like Panjim and necessity of localized sewage treatment plants for effective treatment of waste water. Arch Contractor also touched upon his design philosophy maintained over these years and significant changes he has adapted to.
Guest of Honor for the event Shri. Mahesh Patil, Chairman – Goa State Pollution Control Board spoke on the topic of "Sustainability the way forward" and gave his valuable insights and appreciated the efforts of EP Biocomposites Limited in conducting such seminars which focuses on environment and sustainability practices.
The event also had a panel discussion on sustainability where topics including alternate sources of energy; use of sustainable materials of construction; designing & building sustainable living spaces and reduction, recycle & reuse of water were discussed by domain experts. The emphasis of the discussions was on past, present and future practices from a sustainability point of view. The eminent panel consisted of Arch Krishna Phaldessai from IIID, Engr. Gajanan Karkare from IEI, Arch Milind Ramani from IIA, Arch Nilesh Salker from CREDAI & Engr. Ashok Joshi from IPA and the discussions were moderated by Arch Ujwala Sinha.
EP Biocomposites is a market leader in composite based products such as FRP Doors, Laminated Doors, Fire Doors, DRDO approved Bio-digestors, FRP Toilets, Tanks and other allied products. They also have a full-fledged Project Division handling design, engineering and construction on turnkey basis of Sewage Treatment Plants, Effluent Treatment Plants and Operations & Maintenance Services.
The event was attended by more than 200 participants including senior management officials from private & public sector organizations, architects, builders, interior designers, contractors, engineers and students of relevant engineering disciplines.