Don't try to mislead the people and other members of the opposition for your political benefit: Chief Minister to Vijai Sardesai
He said it on issue of Vijai Sardesai showing old DPR Copy which was already Rejected by centre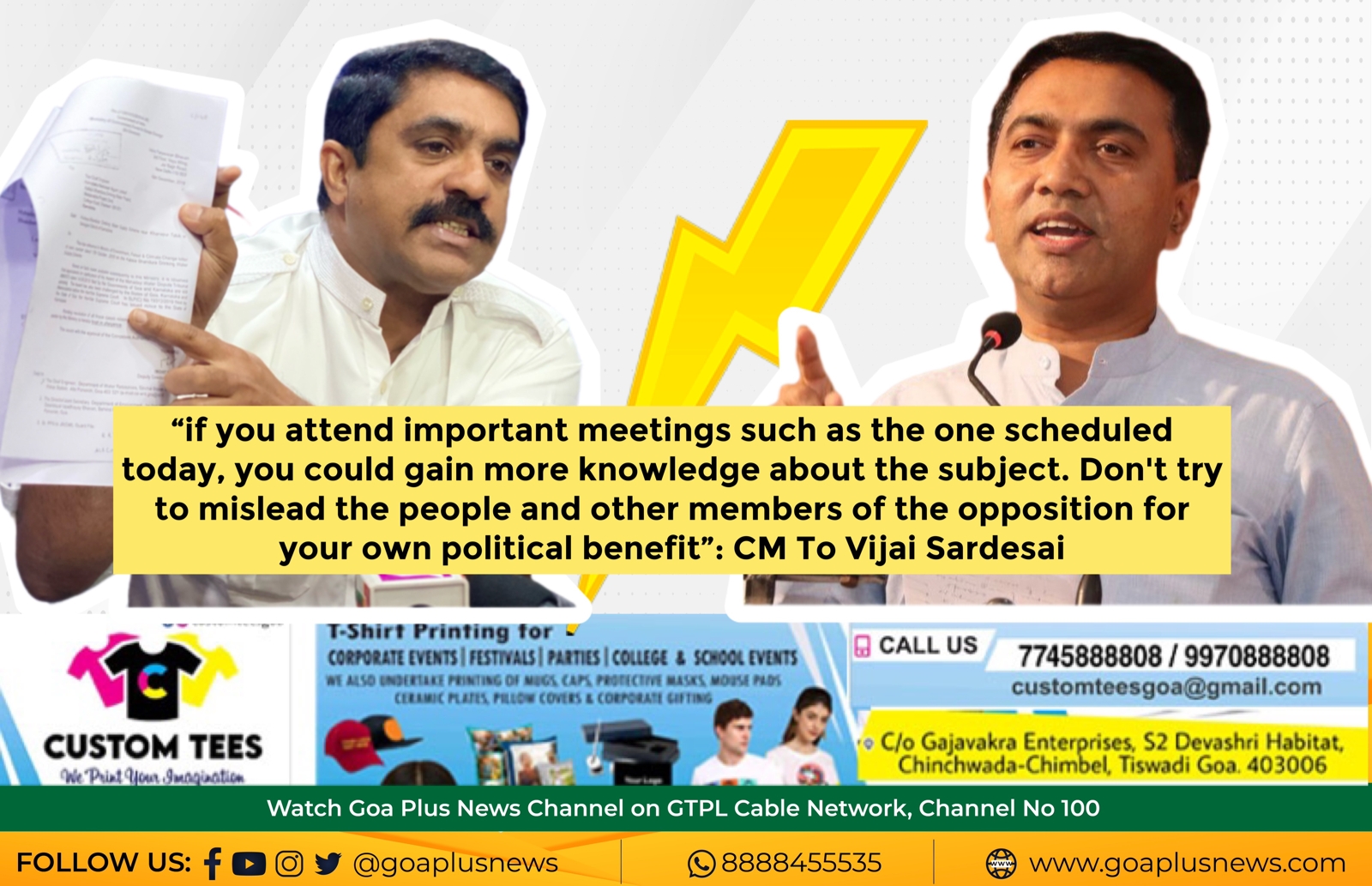 Panjim: in a press conference held yesterday by Goa Forward party president Vijay Sardesai on the Mhadei issue he had shown the DPR Copy which was given to govt. By centre in the year 2020. He has shown the letter with proof where it was mentioned in the letter that DPR has been approved for the Karnataka kalasa bhandura project.
Soon after that CM called an all-party meeting to specially discuss the plan for saving made and how to convince the centre to cancel the latest DPR given to The Karnataka kalasa bhandura Project. The opposition had boycotted the meeting citing reason the Govt under BJP rule wants the opposition to be partners in crime to sell Mhadei.
Now after all this drama Chief minister has clarified that the DPR copy shown to Media through Press Conference by Vijai Sardesai is the Old DPR which was already cancelled by the Centre
Cm Tweeted saying "Dear Bab @VijaiSardesai, your lack of understanding about the Mhadei subject has been exposed here. This is an old DPR of 2020 which was not considered. Only if you attend important meetings such as the one scheduled today, you could gain more knowledge about the subject. But it seems, all that you are interested in is playing political mischief. You have no interest in Goa at heart. Don't try to mislead the people and other members of the opposition for your political benefit. The Govt. Of Goa is clear on its stand on the Mhadei River water and committed to the welfare of people of Goa"
Cm had also said that the Opposition has no interest in saving the river mhadei as they did not attend the all-party meeting held yesterday at the secretariat even when all were present in their office and addressing press conferences and misguiding people of goa.