Don't repeat Shel Melauli in Sanguem by Threatening the farmer's, DGP must book social welfare minister for threatening farmer's: Amit Patkar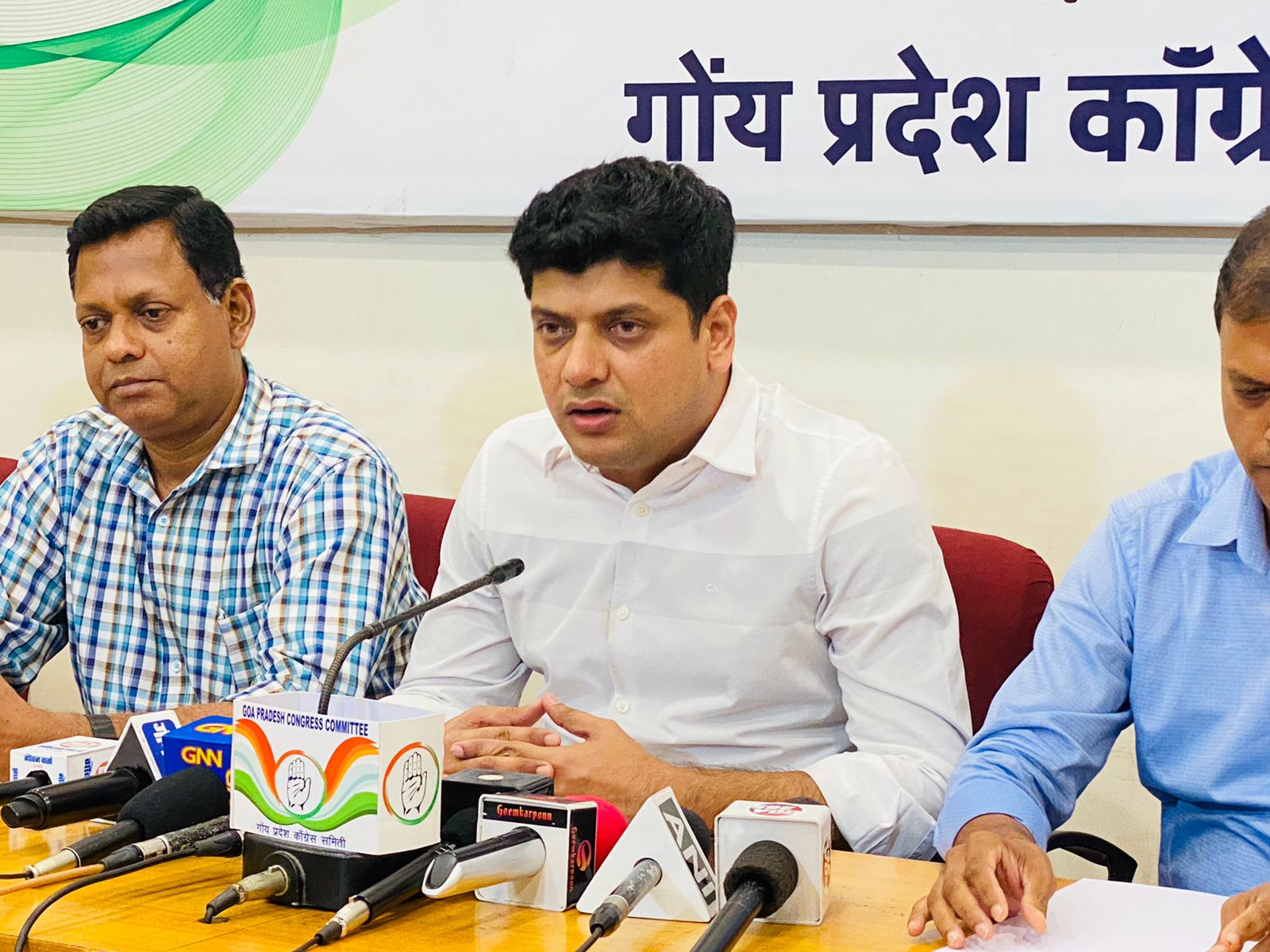 Panaji: it appears that the most insensitive & anti-farmers BJP Government in Goa headed by Chief Minister Dr. Pramod Sawant has not learnt lessons from the agitation at Shel Melauli by the farmers to save their cultivable land. Attempts are now being made to bulldoze the protest by farmers in Sanguem who are fighting to save their Cultivable Land. I warn the Chief Minister not to play with their sentiments. Repeat of Shel Melauli will be inevitable if hard working farmers are threatened, charged Congress President Amit Patkar.
Reacting sharply to the warning issued by Social Welfare Minister Subhash Phaldessai to the farmers to stop their protest at Sanguem, Congress President said that Congress Party will take people from all across the State to support the farmers at Sanguem.
Our Party had suggested to the Government to use the land for proposed IIT available at Keri-Savoi Verem which was earlier allotted to Nylon-66 Project. We had also urged the Government to use the land taken back from SEZ Promoters to set up the IIT. It appears that the local Government is all out to push the agenda of Prime Minister Narendra Modi to supress the voice of the farmers and handover cultivable lands to get converted into Concrete Jungles, stated Amit Patkar.
I am surprised to read about the warning issued by the Social Welfare Minister threatening the Farmers at Sanguem, which happens to be his own constituency. It is more alarming that the said threat is given when the Assembly Session is in progress. I demand that the DGP takes a serious cognizance of the threat issued by the Minister and immediately book a case against him for issuing threatening statements which may lead to Law & Order situation in the state, demanded Amit Patkar