Curtorim MLA has migrant vote bank, not bothered about real "BHUMIPUTRAS": RG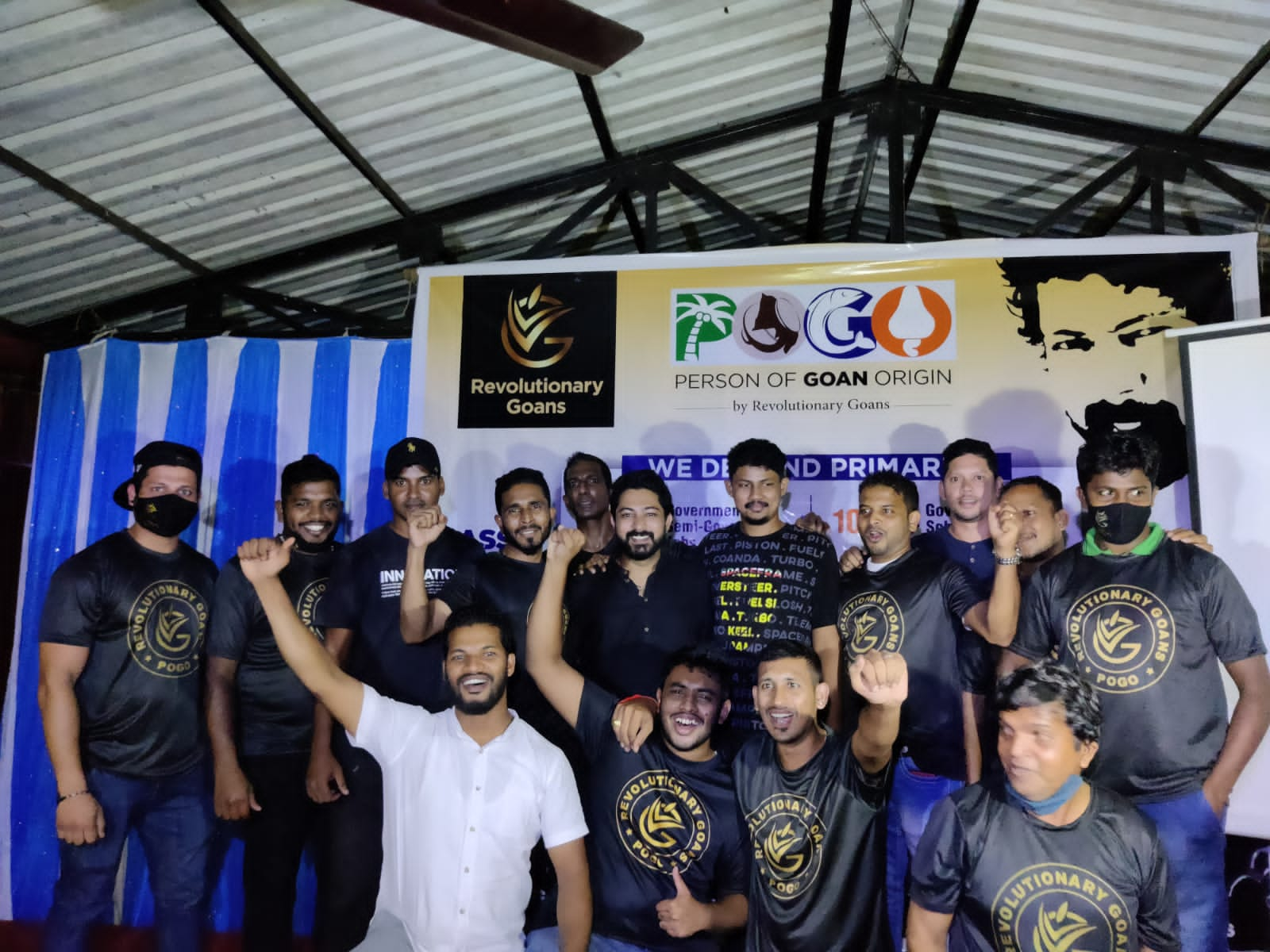 PANAJI: The Revolutionary Goans Chief, Manoj Parab slammed the Congress MLA from Curtorim, Reginaldo Lourenco, saying a person who cannot be loyal to his party, what loyalty will he show to his people.
"He was loyal to Parrikar, now he is loyal to Pramod Sawant. These are People without principles and ideologies, only looking for partnership to destroy Goa. If Reginald speaks on saving Goa and its land, he should address the press media to clear his stance on the Illegal vote bank and land encroachment in his own Constituency at Kargil and Arlem assuring that he will take action on them," said Manoj while addressing a corner meeting at Raia in Curtorim Constituency.
While the Revolutionary Goans coordinator for Salcete taluka, Seby Fernandes said the
Curtorim MLA is verbally trying to show that he is with the Goans by opposing the Bhumiputra bill.
"If he is really concerned about Goa and the Goans then he should first define who is a Goan and then act against the illegal migrant houses known as Kargil built in Curtorim Constituency. At the same time, he should cancel all the Illegal migrant voter Ids from the electoral roll and stop them from carrying out illegal businesses," said Seby.
Revolutionary Goans exposed several instances of the current governments love for migrants and how they illegally allowed to encroach land in the state and at the same time converted into a vote bank. In Curtorim itself there was a chunk of 5,000 odd migrants voters.