Congress to Meet Governor Over Medical Reservations at PG to OBC/SC/ST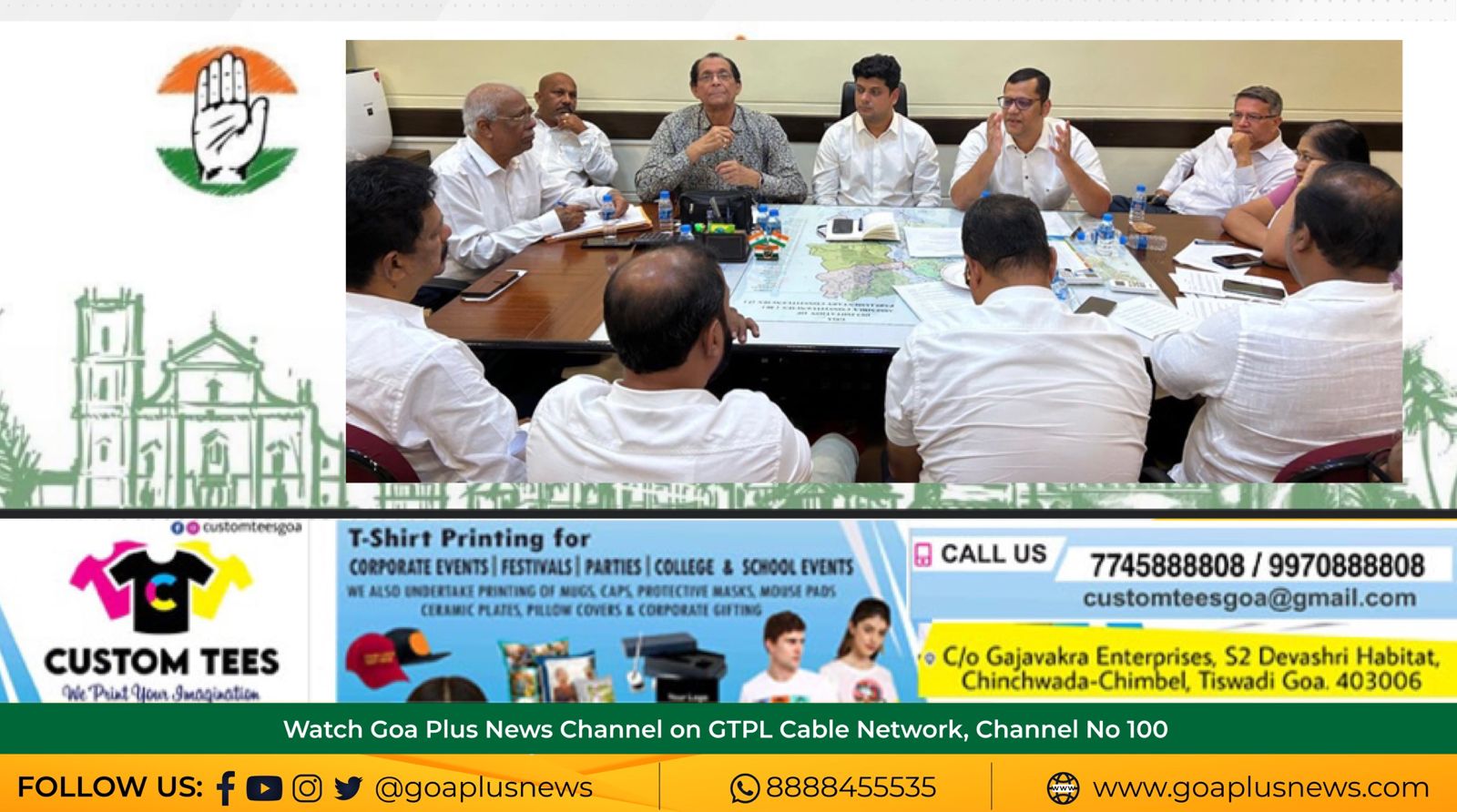 Panaji – Congress Party has decided to meet the Governor of Goa on the issue of reservations to OBC, SC and ST at Post Graduate Level Medical and Denistry Courses in its meeting of the newly elected Goa Pradesh Congress Committee Delegates held yesterday at Congress House, Panaji, said Senior Vice President M K Shaikh.
The meeting was presided over by G.P.C.C. President Shri Amit Patkar. Opposition Leader Yuri Alemao, Aldona M.L.A. Carlos Alvares Ferreira , Quepem MLA Altone D'Costa, South Goa MP Francisco Sardinha, Senior Vice President M.K. Shaikh and others attended the meeting.
Congress President Amit Patkar and CLP Leader Yuri Alemao briefed the delegates about their meeting with Senior Leader Rahul Gandhi during their interaction with him when they participated in the Bharat Jodo Yatra. Both leaders said that Rahul Gandhi had conveyed to them to build the party & give responsibilities to loyal and committed functionaries.
The meeting took stock of political happenings in the State. It was decided to reshuffle all the Block Committees and both the District Committees immediately.
It was also agreed to strengthen the Media Department and bring in discipline to avoid duplication of media statements, press conferences etc. The issue of reservation of seats at Post Graduate level for OBC, ST and SC was also discussed. It was decided to support the agitation wholeheartedly. It was also decided to meet the Governor in this regard and demand immediate Implementation of reservation for O.B.C. informed Senior Vice President M K Shaikh.
Goa Congress functionaries will participate in the Bharat Jodo Yatra this month. The programme was also discussed during the meeting.