Focus on Time Bound Solutions for Farmers Issues- Yuri Alemao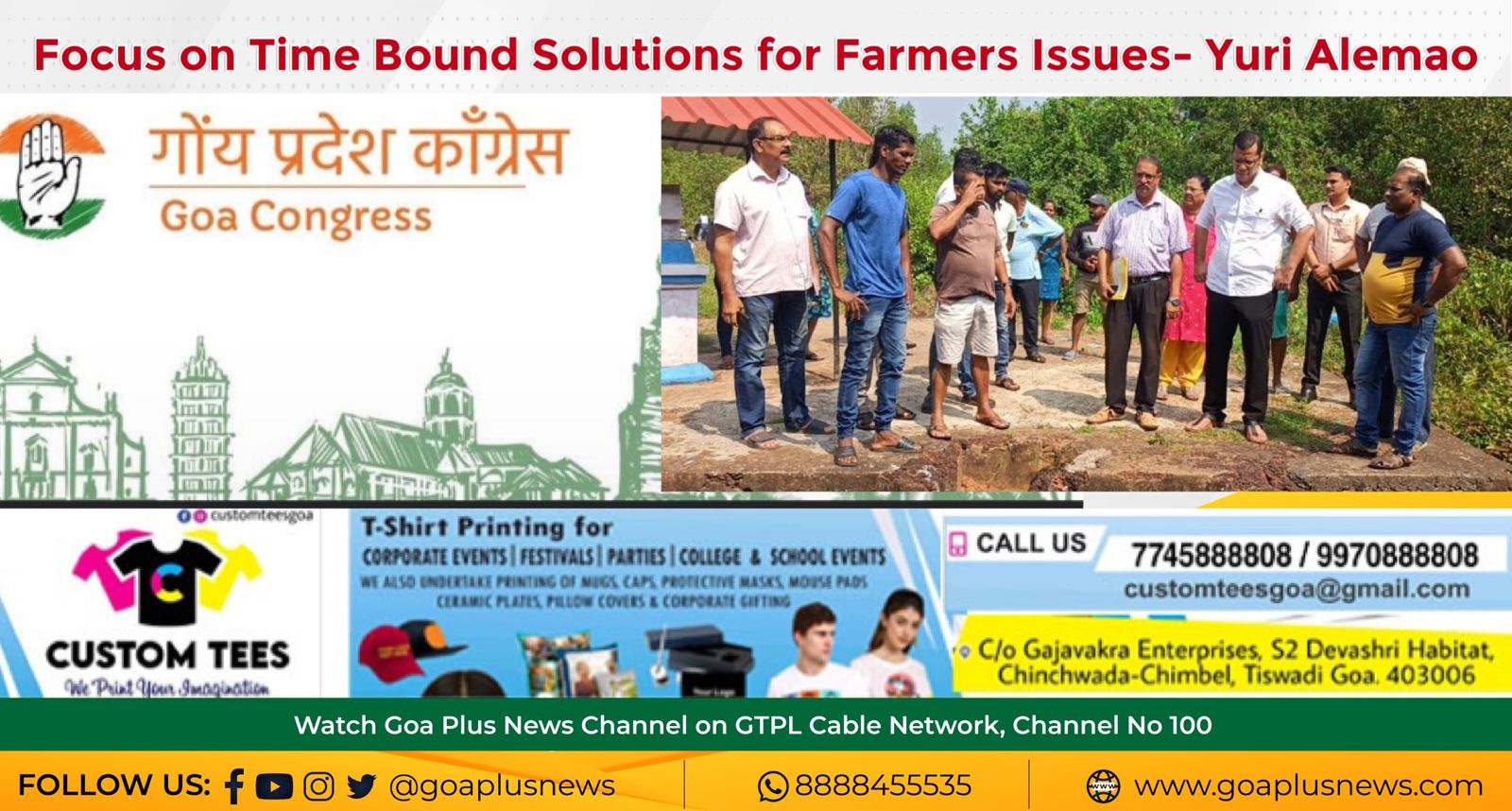 Panaji – In his efforts to help Farmers in Cuncolim, Cuncolim MLA & Leader of Opposition Yuri Alemao today conducted site inspections of Canals & Waterbodies with Water Resource Department Engineers and Zonal Agriculture Officers & took stock of the ongoing works of cleaning and maintenance of Canal at Chandor,Guirdolim,Macazana & Paroda.
My focus is on providing timebound solutions to the issues faced by the Farmers. I appreciate the Officials to visit various sites in Cuncolim Constituency and listen to the Farmers, Yuri Alemao said.
I will be conducting periodic inspections in my constituency to review the progress of the ongoing works. I request the Government Authorities to ensure that farmers do not face hardships, said Yuri Alemao.
It is necessary to provide assistance to the farmers so that they feel ease of doing farming. If farmers are not protected and encouraged, people will starve, claimed Yuri Alemao.