Congress is looking forward for a "Proper, Stable Alliance." For good governance in Goa for upcoming Assembly Election: Dinesh Gundu Rao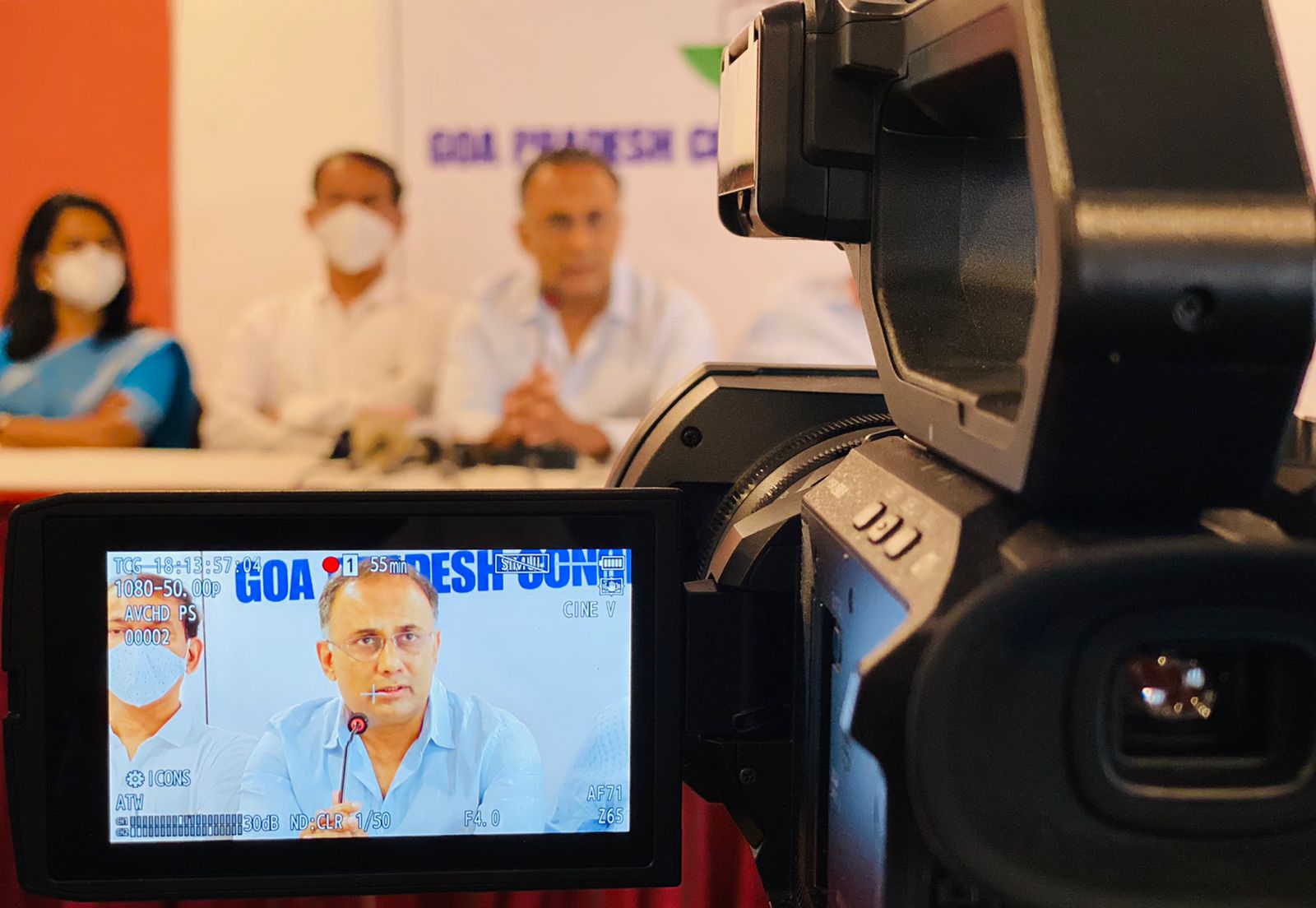 Panaji: While terming Trinamool Congress and Aam Admi Party (AAP) as BJP backed outfits, which are in the state to divide secular votes, All India Congress Committee Goa Desk Incharge Dinesh Gundu Rao on Sunday said that his party is open for alliance with the like-minded parties and people who are 'secular' and with 'local connect.'
Addressing a press conference in Panaji along with Goa Pradesh Congress Committee President Girish Chodankar and Leader of Opposition Digambar Kamat, Dinesh Gundu Rao said that the Congress is looking forward for "proper, stable alliance."
He said that the parties like TMC and AAP are in the state to divide the votes. He accused them of offering huge money to support them. Rao said that those political parties which are indulging in corrupt practices before elections, will not be able to give corruption-free governance.
TMC has recently announced its foray in the state while AAP has been in Goa since 2017.
Rao said that the phenomenon to divide Congress votes is not exclusive to Goa but it is across India.
Responding to a question, the Congress leader agreed that his party will be having an alliance with "like minded, secular parties and people" who are having "local connect."