Congress is finished in Goa Only Girish Chodankar and one or two clueless leaders left, AAP now only alternative to defeat BJP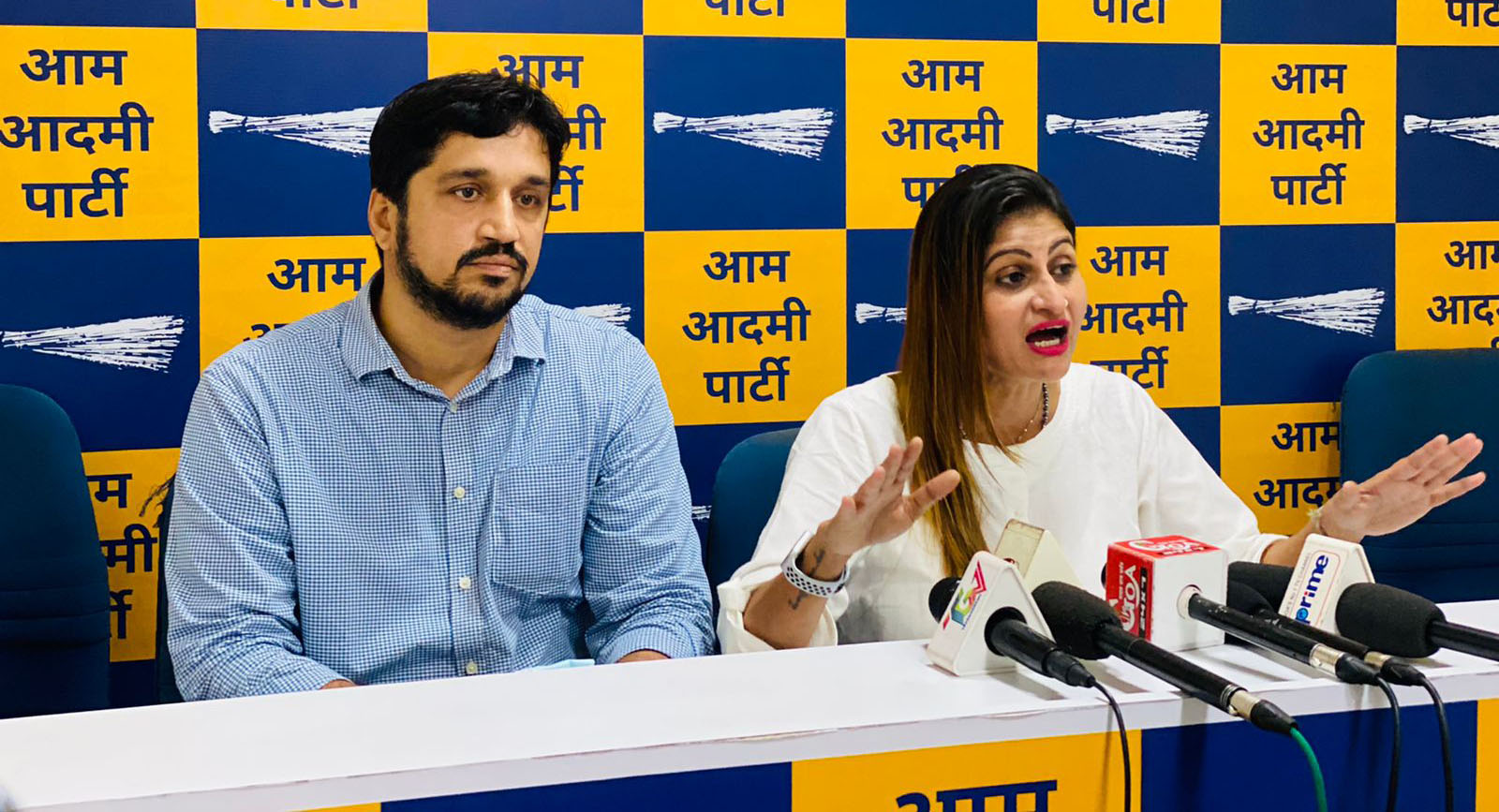 Panaji: The Aam Aadmi Party today slammed the Congress party as clueless and its leaders as greedy and only interested in personal gains. Finally in Goa the Congress is left  with only Girish Chodankar and a few clueless leaders. The last week has once again seen the Congress which was already in shambles go through another round of ritual self destruction. Goan MLA and Former CM Luizinho Faleiro after overseeing the sale of not just Goan MLAs but Congress leaders in the North East of India. In Punjab after replacing Capt Amarinder Singh to sate the egos of other leaders in Punjab the Congress is disarray in a state where it is in Govt with its state head Navjot Singh Sidhu also quitting, reminding one of the situation in Goa where despite being the single largest party the Congress sold off its MLAs to the BJP. In both states it is now clear the only hope forward is with the Aam Aadmi Party who will demolish the BJP and Congress
The entire country knows that AAP is the only party that works on issues. The Kejriwal model has one accolades across the world in all quarters. While other parties indulge in the wholesale sale and purchase of MLAs the Kejriwal Govt has built world class schools, hospitals, made water and electricity free amongst other things. It's shocking that at a time when Goan youth are burdened with unemployment the Congress is instead busy in feuding and infighting. Goenkars remember who stands with them and who doesn't.
Recent developments in Punjab and Goa shows that Congress is clueless. Their house is not in order. First the Congress allowed the BJP to come to power in Goa by selling them MLAs, then it's MLAs made their children join the party to secure their future. This week saw Luizinho Faeliro leave the party with leaders to the TMC. All of Goa is asking why did such a senior leader of Congress leave the party and if so why did he also jump. The answer is clear. For Congress MLAs, all that is important is where they can get personal gains. In Punjab Congress leaders destabilised a govt on the border just so that they can be in power at the cost of their colleagues. And now after dethroning Capt Amarinder Singh, Nvajot Singh Sidhu has also resigned. The rumour mills are rife that the Punjab CM is now going to join the BJP. The Congress has betrayed Indians across the country whether it is in Punjab or in Goa.
AAP is emerging as an alternative both in Punjab and Goa. In both states AAP has become the only hope for common people. While other party leaders are busy jumping or desperately managing their cadre the AAP has been seen on the ground helping people during the pandemic with corner Oxygen testing centres, and went door to door with an Oximeter service. During the height of the pandemic Aam Aadmi Party Volunteers worked day and night to help Goenkars get everything from medical care to oxygen cylinders. The Party has been fighting for Goenkars against the price rises and been taking the Govt to task. 2,93,000 Goan households have stood by the party's promise of free electricity. Goans across the state are talking about how AAP can bring change in the employment sector by reserving 80% jobs in the Private Sector as well. Goans are happy that after being ignored AAP will also provide monetary support to the unemployed.
"Congress does not care at all about mandates. All it's leaders care about is their personal gains. After forcing a CM out from Punjab, the party's state head Siddhu also resigned. Luizinho just months before the election has abandoned Navelim in favor of getting favors and perhaps a Rajya Sabha seat in West Bengal." said Adv Pratima Coutinho AAP Goa VIce President. "Congress has betrayed Goa, Congress has betrayed India. But Goenkars know who works for them and who is only in it for personal gains. Over the last few days wherever I have gone people in Navelim have only showed us support and said they are angered by the BJP and Congress's consistent betrayal" added Coutinho.
"Today we saw another set of sales by the wholesale market of the Congress. The whole party is crumbling and now it's leaders are running to get the best deals for themselves while leaving Goans to their own devices. All of Goa knows that that AAP is the only party that works on issues. They know that 'Arvind Kejriwal jo kehta hain, woh karta hain' and that is why they stand firmly behind us" said Valmiki Naik AAP Goa Vice President.